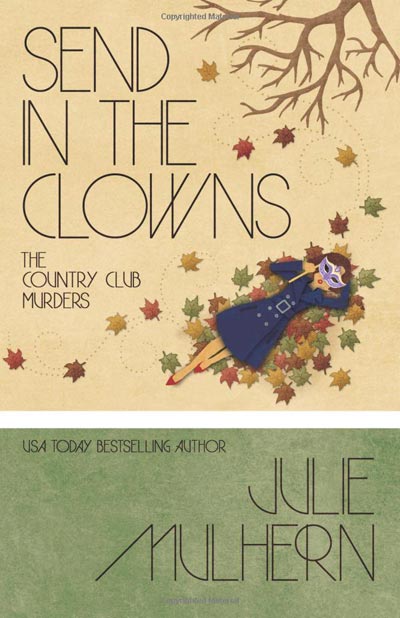 Author: Julie Mulhern
Publisher: Henry Press
Print Length: 246 pages
Release Date: October 25, 2016
I Rate it:    
Genre: Cozy
USA TODAY BESTSELLING AUTHOR "An impossible-to-put-down Harvey Wallbanger of a mystery. With a smart, funny protagonist who's learning to own her power as a woman, Send in the Clowns is one boss read." – Ellen Byron, Agatha Award-Nominated Author of Plantation Shudders Haunted houses are scary enough without knife-wielding clowns. Especially murderous knife-wielding clowns. So thinks Ellison Russell, single mother, artist, and reluctant sleuth. Now death wears a red nose and Ellison is up to the blood-stained collar of her new trench coat in costumes, caffeine, and possible killers. Who stabbed Brooks Harney? And why? Money? Jealousy? Drugs? With Mother meddling, her father furious, and her date dragged downtown for questioning, turns out Ellison's only confidante is Mr. Coffee. Related subjects include: cozy mysteries, women sleuths, murder mystery series, whodunit mysteries (whodunnit), amateur sleuth books, book club recommendations, humorous murder mysteries, historical mysteries. Books in the Country Club Murders Humorous Mystery Series: • THE DEEP END (#1) • GUARANTEED TO BLEED (#2) • CLOUDS IN MY COFFEE (#3) • SEND IN THE CLOWNS (#4) Part of the Henery Press Mystery Series Collection, if you like one, you'll probably like them all…
Guest Interview from Kansas City Tonight- Anarchy
Sally Markum crossed her ankles and donned a smile that invited secrets.
The man across from her sipped his coffee, seemingly more interested in the activity in the studio than her.
"We're on in five." The call came from the darkness.
Four, three, two…
Sally adjusted her posture and turned up the wattage of her smile. "I'm Sally Markum and this is Kansas City Tonight. We're on with Detective Anarchy Jones of the Kansas City Police Department. Detective Jones, your first name is somewhat unusual. How did your parents come to select such a unique moniker?"
The man across from her leaned back in his chair. "My father is a politics professor at UC Berkley. My mother is an artist." He smiled. "I'm just glad they didn't name me Hemp."
That smile. Sally resisted the urge to fan herself. "A politics professor at Berkley? How does he feel about your chosen profession?"
"We don't discuss it."
The sudden chill in the room had nothing to do with the temperature.
Sally shifted in her seat and smoothed the skirt stretched across her lap.
"I thought you had questions about the Harney case." Detective Jones' killer smile was fifty degrees cooler now.
Don't discuss family. She got the message. Loud and clear.
"Of course. Please—" she nodded to the main camera "—tell our viewers about the Brooks Harney murder. How can they help catch a killer?"
"Anyone having seen someone dumping in the river on Sunday nights in the area of the West Bottoms is encouraged to call the police department."
"Dumping? You mean the body?" No smile for this question. Sally went for serious and sad, an expression the viewers would read as empathetic.
"Brooks Harney was stabbed then dumped in the river."
Sally swallowed. "A confidential source tells me that local socialite Ellison Russell is embroiled in the investigation. Can you confirm that for our viewers?"
Icicles formed on the camera equipment. "No comment."
"My source says that—"
Anarchy's eyes narrowed. "No comment."
The detective wanted to discuss Ellison Russell even less than he wanted to talk about his father. Message received. "Do you have a suspect?"
"The police department is actively pursuing all leads."
Sally shifted in her chair. When she'd seen the detective she'd formulated a plan. A plan that included a chummy interview, drinks after the cameras quit rolling, and then…The plan wasn't working. There was nothing chummy about their exchange and Detective Jones seemed oblivious to the deep vee of her blouse and the length of her toned legs. "What else can you tell our viewers, Detective Jones?"
"Avoid clowns carrying knives." He sounded deadly serious.
Sally squeaked. Squeaked. They'd have to edit that out. "Excellent advice."
Julie Mulhern is the USA Today bestselling author of The Country Club Murders.
She is a Kansas City native who grew up on a steady diet of Agatha Christie. She spends her spare time whipping up gourmet meals for her family, working out at the gym and finding new ways to keep her house spotlessly clean--and she's got an active imagination. Truth is--she's an expert at calling for take-out, she grumbles about walking the dog and the dust bunnies under the bed have grown into dust lions.
You can find Julie on: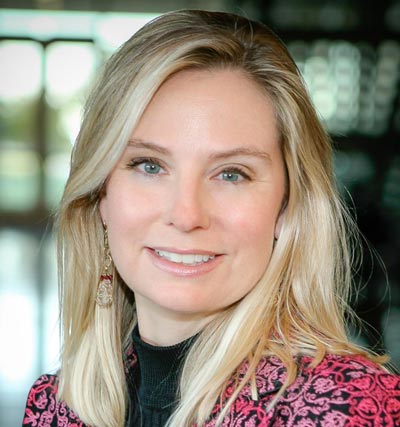 Book Review by Bree Herron
Stop, what you are doing and add this book to your TBR list right now! I just finished this lovely, fascinating and spectacular mystery! And let me tell you, Ellison is a woman after my own heart.
Ellison is hunting for her daughter in (get this) Gates of Hell, a haunted, horror house. When she stumbles, no catches a dead clown. Sadly, this means Ellison won't be enjoying her bitters and soda anytime soon. She is drawn into the murder of another country club family member and is doing a groovy job keeping her nose clean, in the middle of the scene.
The Gates of Hell are opening a new can of murder for Ellison! #giveaway #review Click To Tweet
When you read a mystery, you want to be drawn to each character. Ellison is a great character for the time period used. She is a single mother (gasping and whispering), her husband cheated on her in the most ridiculous way and she is starting to really like the homicide detective Anarchy. Anarchy provided the transcript to his local news interview above, so if you skimmed by it, go back and read it. I personally, want, need to see Ellison and Anarchy together. Ellison can handle the scandal, (Anarchy isn't part of the country club).
Julie Mulhern creates this epic journey back to the 1970's in Kansas City, MO. Ellison is a gal that many women can rally and cheer on, as she is coming more and more into her independence. The murder gives more emotion than just curiosity, but you feel for the victim and families. You are drawn into the world of Ellison's country club lifestyle and mysteries.  So take the time to add this book to your pile and read it soon!
Please join the conversation and comment below. Have you read… If so what did you think/like?
**DISCLAIMER: I was provided an opportunity to read this book as an Advanced Reader Copy in return for a fair and honest review.
Professional Reader Affiliates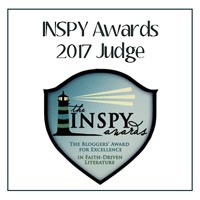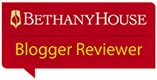 Affiliate Disclosure
I am grateful to be of service and bring you content free of charge. In order to do this, please note that when you click links and purchase items, in most (not all) cases I will receive a referral commission. Your support in purchasing through these links supplements the costs of keeping my website up and running, and is very much appreciated!