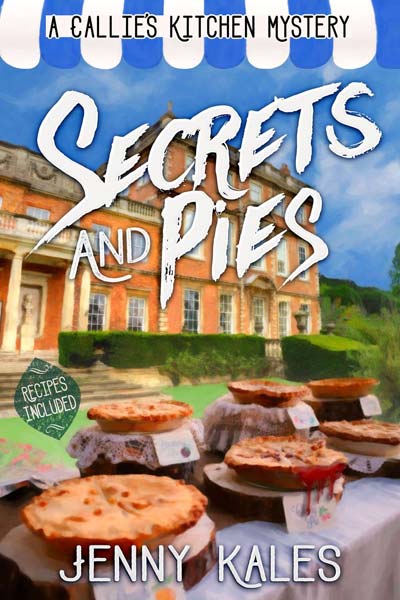 Author: Jenny Kales
Publisher: Independent Publishing
Print Length: 245 pages
Release Date: October 17, 2017
I Rate it:    
Genre: Cozy
If you can't stand the heat, get out of Callie's Kitchen! Greek-American restaurateur Callie Costas faces down another killer in picturesque Crystal Bay, Wisconsin.
Summertime in Crystal Bay means tourist season for Calliope "Callie" Costas, owner of Callie's Kitchen, a Greek-meets-Midwest from-scratch eatery. Business is booming but so is the stress. Callie can barely keep up with the demand for her famous summer fruit pies and savory Greek delicacies, plus she's agreed to bake dozens of "pitas" for the annual Greek Fest.
When Callie is asked to deliver cast party treats for a Murder Mystery Night at the historic Harris House, it seems like a welcome break from her hot stove. That is, until she finds herself an unwilling player in yet another suspicious death. Worse yet, the victim is a family friend and graduate student working on a project involving Crystal Bay's colorful past.
Before long, a motley crew of suspects makes things as juicy as the succulent berries strewn around Callie's Kitchen. And that's not all Callie's got on her plate. Add family obligations, a deepening romance with a local detective and unexpected personnel problems to the mix.
One thing's for sure: Callie's got the recipe for a long, hot summer!

Award-winning writer Jenny Kales is the author of ON THE CHOPPING BLOCK, the first in The Callie's Kitchen Mystery Series. She graduated from the University of Wisconsin-Madison with a degree in English and spent several years working as a copywriter and corporate communications marketing writer.
Fiction writing is her first love and her marriage into a Greek-American Midwestern family inspired The Callie's Kitchen mysteries, featuring Calliope Costas, food business owner and amateur sleuth. The setting of the story, "Crystal Bay," is inspired by a favorite family vacation spot - Wisconsin's beautiful Geneva Lakes.
Kales is an avid reader, cook and baker and she's addicted to mystery TV, especially anything on Masterpiece Mystery or BBC America. She lives just outside of Chicago with her husband, two daughters and one cute but demanding Yorkshire terrier
Keep up with author news for Jenny Kales by following her on social media: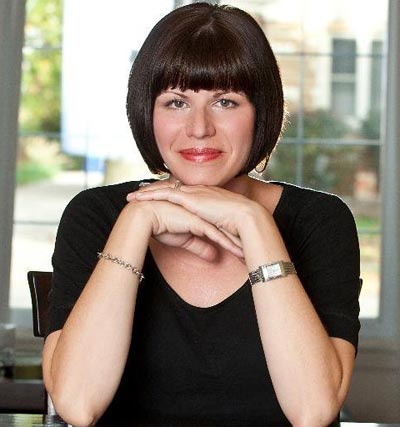 Book Review by Bree Herron
Being a teacher and in theater can be murder, just ask the victim in the latest Callie mystery!
Callie has a significant reason to want to solve this mystery, her daughter. They find a local teacher murdered and her poor little girl is crushed. The teacher was or appeared to be a favorite, but one has to ask what did she do to deserve getting killed? I am happy to see that Callie has her spunk and is still lively as ever to read with. I have enjoyed her from the start, and each book Callie grows more and more!
I really like when Callie is in the kitchen, you can tell that this is part of her. The food makes me hungry and I am always curious as to what she will create next. I really enjoyed this mystery that hosted teachers, theater, and pieces about the town. It was well done with combining all of this into a delightful story.
Overall, Jenny Kales reminds me that indie authors are so worth reading. She has created a series that not only I adore but many others do as well. The charm and flavor that comes from this mystery will have a reader cheering for more!
Callie has some great recipes that she shares at the end, do you like to cook with recipes that you find in mysteries?
**DISCLAIMER: I was provided an opportunity to read this book as an Advanced Reader Copy in return for a fair and honest review.
<h2><span class="inner">Giveaway</span></h2>
To share in the excitement comment on this post by 10/31 for your chance to win an e-copy!
Professional Reader Affiliates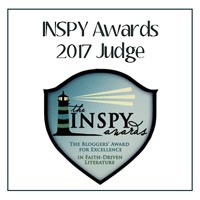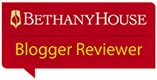 Affiliate Disclosure
I am grateful to be of service and bring you content free of charge. In order to do this, please note that when you click links and purchase items, in most (not all) cases I will receive a referral commission. Your support in purchasing through these links supplements the costs of keeping my website up and running, and is very much appreciated!