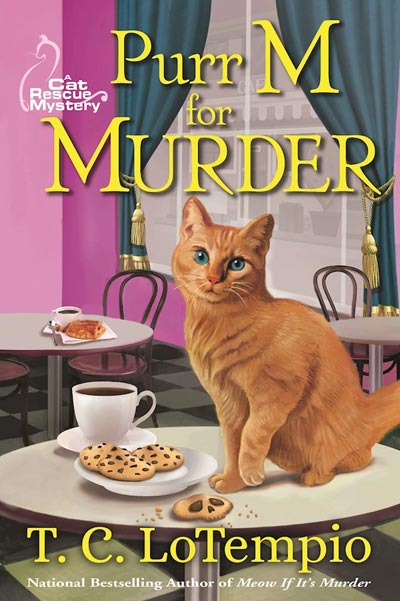 Author: T. C. LoTempio
Publisher: Crooked Lane Books
Print Length: 304 pages
Series: A Cat Rescue Mystery, First in the Series
Release Date: March 14, 2017
I Rate it:    
Genre: Cozy
Sydney McCall left behind an ex-fiancé and a New York advertising job to return home to Deer Park, North Carolina and help her sister, Kat, run the local animal shelter, Friendly Paws. Determined to save the shelter from financial trouble, Sydney and Kat organize a cat café fundraising event at a local coffee shop. Things are looking up until their landlord, Trowbridge Littleton, threatens to shut down the event. When Sydney drops by his art gallery to make peace, she finds Kat–along with Littleton's dead body.
Local homicide detective Will Worthington–who just happens to be Sydney's old high school crush–is highly suspicious of the sisters' involvement. Desperate to clear their names from the suspect list, Sydney pounces on the investigation. With the help of one of the shelter cats, a savvy orange tabby named Toby, Sydney begins poking her nose into other local businesses whose owners may have benefited from Littleton's death–until the killer notices she's pawing a little too closely at the truth.
Delightfully clever and charming, Purr M for Murder, the first in a new series from nationally bestselling author T. C. LoTempio, will leave readers clawing for more.
While Toni LoTempio does not commit – or solve – murders in real life, she has no trouble doing it on paper. Her lifelong love of mysteries began early on when she was introduced to her first Nancy Drew mystery at age 10 – The Secret in the Old Attic. She lists among her favorite mystery/suspense writers Erle Stanley Gardner, Mary Higgins Clark and James Patterson, as well as EJ Copperman, Steve Hockensmith, Victoria Laurie, Ali Brandon, Rita Mae Brown, Miranda James and Sofie Kelly to name only a few! Toni is also passionate about her love for animals, as demonstrated with her four cats: Trixie, Princess, Maxx and, of course, ROCCO, who not only provided the inspiration for the character of Nick the cat in the Nick and Nora mystery series, but who also writes his own blog and does charity work for Nathan Fillion's charity, Kids Need to Read!   Toni's also devoted to miniseries like The Thorn Birds, Dancing with the Stars, reruns of Murder She Wrote and Castle (of course!). She (and ROCCO, albeit he's uncredited) pen the Nick and Nora mystery series from Berkley Prime Crime – the first volume, MEOW IF ITS MURDER, debuts Dec. 2, 2014. She, Rocco and company make their home in Clifton, New Jersey, just twenty minutes from the Big Apple – New York.
Book Review by Bree Herron
There is no way I can describe how magnificent this book was or how stellar this series will be. If I could leave it with that one sentence I would but, I am going to try and put to words these feelings. Let's begin, shall we?
I am a cat lover (shh, don't tell me crazy cat lady secret) and the fact that this is a series about a cat rescue hit close to my heart. To hear such love in the words that describe the shelter in this book, and the great ideas of being able to provide adoption opportunities made this more than just a mystery book. It made it a book that can give animal lovers a call to action. Sydney and Kat are these two characters that I want to build my tribe with!
Sydney is definitely the sleuth leader out of the two, she has the take charge and kick butt attitude about solving this murder. I also, really love that she has this energy through the words that make you feel like your thinking with her. I also love the humor of the characters, two legged or four. I really loved  the Murder She Wrote references and other crime shows made me smile. Now for Toby, I am a huge fan of how this kitty was described, looking for his perfect human.That got me thinking aren't we all? Wise words, and philosophy behind that kitty.
Now my plead to the publishers, please, please, please keep all the cat lovers happy and continue to produce this series. I wouldn't even mind if another animal was included, I just don't want to miss out on this wonderful series, ever! This book is the cat's me-wow!
Please join the conversation and comment below. Have you read… If so what did you think/like?
**DISCLAIMER: I was provided an opportunity to read this book as an Advanced Reader Copy in return for a fair and honest review.
<h2><span class="inner">Giveaway</span></h2>
Swing by the link here for your chance to win:1 of 2  Print Copies of  Purr M For Murder by T.C. LoTempio U.S. Only
Professional Reader Affiliates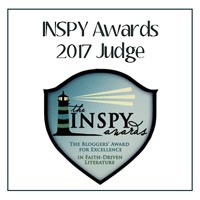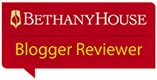 Affiliate Disclosure
I am grateful to be of service and bring you content free of charge. In order to do this, please note that when you click links and purchase items, in most (not all) cases I will receive a referral commission. Your support in purchasing through these links supplements the costs of keeping my website up and running, and is very much appreciated!