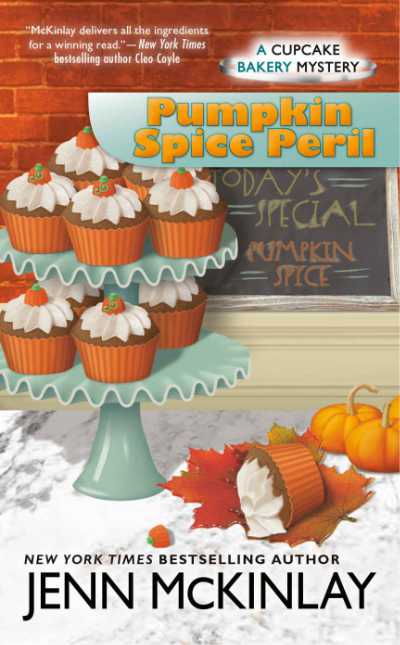 Author: Jenn McKinlay
Publisher:

Berkley 

Print Length: 267 pages
Release Date: April 28, 2020
I Rate it:    
Genre: Cozy
In the twelfth Cupcake Bakery Mystery from New York Times bestselling author Jenn McKinlay, the Fairy Tale Cupcake crew follows the clever crumb trail of a killer who's anything but cookie-cutter.
Life is all sugar and spice for the Fairy Tale Cupcake bakers–Melanie Cooper is engaged to the delectable Joe DeLaura, Angie Harper and her husband Tate are savoring married life, and the bakery is bustling with happy customers. Until one of their most valued cupcake connoisseurs ends up dead.
Local glass artist and cupcake lover Rene Fischer-Klein has always suffered from a wide variety of health issues. In an effort to cheer her up, her doting husband, Peter, brings her a four-pack of her favorite cupcakes every week. But when the police discover that Rene has been poisoned, there's no sugarcoating the fact that the last things she ate were the bakery's signature pumpkin spice cupcakes! With their lives and bakery at stake, it's up to Mel and Angie to find out who poisoned their artist friend and why, before their future is frosted for good.
Jenn is the New York Times, USA Today, and Publisher's Weekly bestselling author of several mystery and romantic comedy series. She lives in sunny Arizona in a house that is overrun with kids, pets, and her husband's guitars.
You can find Jenn on:
Book Review by Bree Herron
What can I say that isn't already said about this series, author, or new book? It is the poster book for the quiant and charming story that cozy readers seek. During this season of needing comfort, I flocked back to my cozy mysteries. My world has been chaotic, stressful, and full of new challenges, but through it all the reassurance of familar characters, charming setting, and a great mystery brought me the peace I so needed. 
Mel is our fearless sleuth, not only has she now been involved in over 10 other murders/mysteries but she has captured the attention of the chief of police. Not in a good way. Poor Mel, not only is she facing changes coming to  Fairy Tale Cupcake (the bakery) but she is also now mourning the loss of Rene, a dear friend. It is no wonder she will have to lean on her wonderful friends and family to help her solve this mystery. Angie has more baking in her life than she counted on, but is thrilled to be adding to the Bakery soon. She and Mel face each new challenge like there is no time left on the baking timer, and are always ready with a fresh batch of cupcakes to defuse any situation. 
If the mystery doesn't keep you around till the very end (which it will) then the recipes sure will. I swooned at the Pumpkin Spice Cupcake, but have given it the second place to a more festive and light-hearted cupcake for this season of time; a fruity style cupcake that will make anyone drool, think islands and shores with this one. Overall, there are four wonderful recipes that are easy to follow and will surely please your hunger. 
The "who done it" of this book was well written and executed in great style. Rene being the victim wasn't a surprise, but the way the author wrote the character reactions was. I felt for Mel and Angie, actually the entire community. So many were affected by the loss, and it was evident that the author wrote this murder with care. If any scene sticks in my mind it is Mel and Angie heading to the crime scene with cupcakes, a good reminder that great cupcakes can get you past the yellow tape. I had some hunches on who did the what in this mystery but was easily swayed to view many suspects.
Though I always come to this series for the mystery, I have been overwhelmed by the art exhibit scene that took place. Not only was it on display for the characters, but I could see this in my mind and it has stayed ever-present. The underlining theme of seasons and change spoke to me, possibly more than it would have at an earlier time or even later down the road. It was a relatable feeling of accepting changes and knowing they are coming. 
The biggest point of the book for me wasn't the mystery but the art, the seasons spoke of, the loss, and the new growth. We all face seasons of change, love, and life.  Spring comes full bloom and goes, Fall brings magic and assured calmness. But we all have the ability to face the seasons of change with kindness and hope. Mel was a beacon of kindness in this book, through solving the mystery and changes to the bakery. She was a constant reminder of how we can face the changes or situations we least expect. Let's end the musings of a reader with a  quote from the book, " Life is beautiful but so very fragile….. to remind us all to love each other with gentle kindness."
May you all find the kindness in reading and supporting authors and each other during this season we are facing in our lives.
What have you enjoyed about the Cupcake Bakery Mysteries? 
Haven't read the series yet, tell me why you would choose to read the series! 
**DISCLAIMER: I was provided an opportunity to read this book as an Advanced Reader Copy in return for a fair and honest review.
Want to win a copy of this book for Kindle? Answer the question(s) mentioned above, via the comment section for your chance to win!
Please note this is a giveaway that is not provided by the publisher due to current climate situations and it will be closed on May 11th. Winner will be notified by May 12th and will have 24hrs to respond. 
Professional Reader Affiliates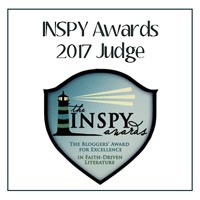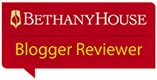 Affiliate Disclosure
I am grateful to be of service and bring you content free of charge. In order to do this, please note that when you click links and purchase items, in most (not all) cases I will receive a referral commission. Your support in purchasing through these links supplements the costs of keeping my website up and running, and is very much appreciated!