The Persian Always Meows Twice
Author: Eileen Watkins
Publisher: Kensington
Print Length: 304 pages
Release Date: September 26, 2017
I Rate it:    
Genre: Cozy
Cat lovers are thrilled to welcome an expert groomer to the picturesque town of Chadwick. But scratch below the surface, and unmasking a killer becomes a game of cat and mouse . . .
Professional cat grooming isn't all fluff—when the fur starts flying, Cassie McGlone, owner of Cassie's Comfy Cats, handles her feistiest four-legged clients with a caring touch and nerves of steel. While these qualities certainly help keep her business purring, they also come in handy when she makes a house call to her best client, millionaire George DeLeuw, and discovers his murdered body next to his newly orphaned Persian, Harpo.
To help the local police find the actual killer, Cassie begins her own investigation. But no one, from George's housekeeper to his vindictive ex-wife, is giving up clues. Not until Cassie is given permission to temporarily board Harpo does anyone show interest in the Persian's wellbeing. Someone is desperate to get their paws on Harpo before the feline helps untangle a felony. Are there deadly truths that a cat whisperer like Cassie can coax out? She needs to tread lightly and remember she gets one life, not nine. . . .  
 
Eileen Watkins specializes in mystery and suspense fiction. For 2017, she launches the Cat Groomer Mysteries, featuring "cat whisperer" and amateur sleuth Cassie McGlone. The series, from Kensington Mystery, kicks off with THE PERSIAN ALWAYS MEOWS TWICE.
Eileen previously published eight novels through Amber Quill Press, most of them paranormal suspense, as "E. F. Watkins." These included two Quinn Matthews Haunting Mysteries. The first, DARK MUSIC, won the David G. Sasher Award for Best Mystery at the 2014 Deadly Ink Mystery Conference. The second, HEX, DEATH & ROCK'N'ROLL, was a Mystery finalist for the 2014 Next Generation EBook Awards.
Her first book with Amber Quill, DANCE WITH THE DRAGON, received a 2004 EPPIE Award from the national organization EPIC (Electronically Published Internet Connection) as Best Horror Novel. Next came the romantic mystery RIDE A DANCING HORSE (as "Eileen Watkins"). Her third book, BLACK FLOWERS, was a Finalist in the Thriller category for both the 2006 EPPIES and the 2007 Indie Excellence Book Awards. ONE BLOOD, a prequel to DANCE WITH THE DRAGON, was a Paranormal finalist in the EPIC EBook Awards in 2012. She also has published the paranormal thrillers PARAGON and DANU'S CHILDREN. (Sadly, Amber Quill Press closed its doors in early 2016.)
Eileen was a founding member of the Garden State Horror Writers (now the Garden State Speculative Fiction Writers) and also belongs to Mystery Writers of America, the international mystery-writers' group Sisters in Crime and the Liberty States Fiction Writers. She handles publicity for Sister in Crime Central Jersey and has taught fiction-writing seminars for the Wayne Adult School in Wayne, N.J.
A professional journalist for more than 30 years, Eileen has written about art, architecture, fine crafts and interior design for daily newspapers and local, national and international magazines. She has renovated a 1922 home and collects furniture, fabrics and other decor from the 1930s-40s. Her interests also include the paranormal and spirituality as well as animal training and rescue. She is seldom without at least one live-in cat, can often be found at the nearest riding stable and has competed in dressage.
You can find Eileen on:
Book Review by Bree Herron
You know when you have read a new book/series and can see it being amazing? That is this book/series. I am a huge fan of the cat groomer idea, and the plot with this book was wonderful! In fact it was so good, it is going to be in a special post coming this weekend.
Cassie is a great female leading sleuth. She has the coolest profession (I bet some of you think I am crazy) as a cat groomer, and has the knack for solving mysteries! I really loved her dynamic with other characters and the felines in the book, she was a balanced character and just fun to read.
A beautiful Persian cat on the cover, who doesn't love that? I can see it as theme with each book to have a fine feline as the forefront. It is simple yet eye catching.
Truthfully, I found this first in a new series to be an overall delight, I did really love the kitty interactions in the book and see how Cassie solves a crime. It was a great introduction to a new character and series.
As a cozy mystery lover, this book was the top of the icing for this year's releases. It was a unique new idea for a series, the author did a great job creating a plot that mystery fans will sink their "claws" into.Cassie, is now a dear favorite to me and I think that she will engage many different readers. I am already looking forward to the next book in this series, and would love to see ten more!
Name your favorite kitty!
**DISCLAIMER: I was provided an opportunity to read this book as an Advanced Reader Copy in return for a fair and honest review.
<h2><span class="inner">Giveaway</span></h2>
Check back starting next Sunday (12/10/17) for the 2nd annual Top Cozy Mystery Giveaway and posts!
Professional Reader Affiliates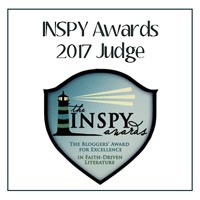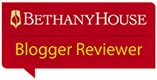 Affiliate Disclosure
I am grateful to be of service and bring you content free of charge. In order to do this, please note that when you click links and purchase items, in most (not all) cases I will receive a referral commission. Your support in purchasing through these links supplements the costs of keeping my website up and running, and is very much appreciated!