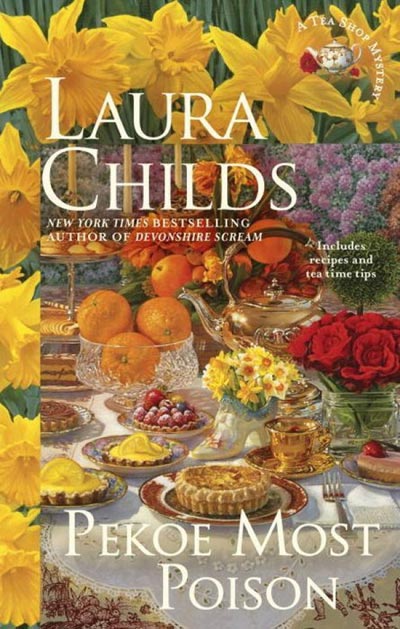 Author: Laura Childs
Publisher: Berkley
Print Length: 317 pages
Release Date: March 7, 2017
I Rate it:    
Genre: Cozy
When Indigo Tea Shop owner Theodosia Browning is invited by Doreen Briggs, one of Charleston's most prominent hostesses, to a "Rat Tea," she is understandably intrigued.  As servers dressed in rodent costumes and wearing white gloves offer elegant finger sandwiches and fine teas, Theo learns these parties date back to early twentieth-century Charleston, where the cream of society would sponsor so-called rat teas to promote city rodent control and better public health.
But this party goes from odd to chaotic when a fire starts at one of the tables and Doreen's entrepreneur husband suddenly goes into convulsions and drops dead. Has his favorite orange pekoe tea been poisoned? Theo smells a rat.
The distraught Doreen soon engages Theo to pursue a discreet inquiry into who might have murdered her husband. As Theo and her tea sommelier review the guest list for suspects, they soon find themselves drawn into a dangerous game of cat and mouse…
INCLUDES RECIPES AND TEA TIME TIPS

Guest Post from Caryl McAdoo
Thanks for the opportunity to visit Bibliophile Reviews. I am eager to tell you all about the eighteenth book in the Tea Shop Mysteries series, Pekoe Most Poison.
Fans of Theodosia Browning owner of the Indigo Tea Shop, her tea sommelier Drayton and her chef and chief baker Haley, will be thrilled to see them again in a mystery that begins with rats and leads to a dead husband in very short order.
Theodosia and Drayton attend a high society "rat tea," a tribute to the old-fashioned rat teas that were all the rage in Charleston back in the 1930s when the teas were staged to draw attention to Charleston's vermin problem. On this breezy Charleston afternoon, hostess Doreen "Dolly" Briggs has decided it would be great fun to bring the concept back for an afternoon tea party.
While Theodosia finds it disconcerting to have the servers dressed in Edwardian style livery topped with white velvet rat heads, the decorations are tasteful and the Darjeeling and Assam teas being served are top quality. The cinnamon and lemon poppy seed scones and other pastries are quite delicious, but Theodosia particularly enjoys the crab quiche.
But when a rat-faced server dressed in pink tries to set a pot of Orange Pekoe tea on a warmer at the main table and knocks over a candle, which in turn sets a centerpiece on fire, the room turns to chaos. Never one to hesitate, Theodosia picks up a pot of tea and drenches the flames. Dolly's husband, Beau, tries to settle everyone down but he suddenly begins to choke and falls to the floor. He is dead in minutes.
Dolly Briggs uses her financial support of the Heritage Society, a project dear to Drayton's heart, to push him to persuade Theodosia to sharpen her inquisitive nature and find out who murdered Beau. Of course the newly arrived Detective Pete Riley may have other ideas. We'll just have to see how he and Theodosia get along.
The plot moves at a thriller pace, with twists, turns and suspects galore making Pekoe Most Poison a suspenseful guilty pleasure I know you will enjoy.
I wish everyone a Happy St. Patrick's Day.
Much love,
Laura Childs
Laura Childs is the New York Times bestselling author of the Tea Shop Mysteries, Scrapbook Mysteries, and Cackleberry Club Mysteries. In her previous life she was CEO/Creative Director of her own marketing firm and authored several screenplays. She is married to a professor of Chinese art history, loves to travel, rides horses, enjoys fund raising for various non-profits, and has two Chinese Shar-Pei dogs.
Laura specializes in cozy mysteries that have the pace of a thriller (a thrillzy!) Her three series are:
The Tea Shop Mysteries - set in the historic district of Charleston and featuring Theodosia Browning, owner of the Indigo Tea Shop. Theodosia is a savvy entrepreneur, and pet mom to service dog Earl Grey. She's also an intelligent, focused amateur sleuth who doesn't rely on coincidences or inept police work to solve crimes. This charming series is highly atmospheric and rife with the history and mystery that is Charleston.
The Scrapbooking Mysteries – a slightly edgier series that take place in New Orleans. The main character, Carmela, owns Memory Mine scrapbooking shop in the French Quarter and is forever getting into trouble with her friend, Ava, who owns the Juju Voodoo shop. New Orleans' spooky above-ground cemeteries, jazz clubs, bayous, and Mardi Gras madness make their presence known here!
The Cackleberry Club Mysteries - set in Kindred, a fictional town in the Midwest. In a rehabbed Spur station, Suzanne, Toni, and Petra, three semi-desperate, forty-plus women have launched the Cackleberry Club. Eggs are the morning specialty here and this cozy cafe even offers a book nook and yarn shop. Business is good but murder could lead to the cafe's undoing! This series offers recipes, knitting, cake decorating, and a dash of spirituality.
Book Review by Bree Herron
Fangirl moment, I am honored to have Laura Childs by the blog for her latest release! Let's just say she is a favorite author of mine and Theodosia is one of my all time favorite sleuths. The 18th book (can you believe it!) holds a trials and tribulations for Theodosia as there is poison, tea, attempted murders and a fabulous sounding spa.
I have a few things, that I personally think makes a series successful. Laura has hit all three.
Pulling reader into town, or fictional setting- Laura uses Charleston, may we all just take a moment to envision this wonderful, historic town. I can smell the magnolias while I read this book (okay, maybe it's a scentsy smell) wafting through my house. She does add the fictional aspects of stores, and the spa (I could use a good spa) which only makes me want to be in the book more (see number 3).
Strong leading character- Theodosia  I highly encourage that you listen to Dear Theodosia at listen once from the play Hamilton. You will always hear her name sang in your mind after that. Theodosia from the book is the strongest female sleuth in my eyes since Nancy Drew. She has this ability to see all possibilities, all the clues. This book tests her in ways that make the bond between reader and character stronger. I love, love, love Drayton. He is a charming secondary character that highlights Theodosia. Laura, please don't take him from this reader.
The mystery- okay, I know you're probably thinking all mysteries have a mystery. Yes, they do. However, this one kept me on the edge of my seat, no scratch that I was falling from my seat into the book for this mystery. It grabbed me, and like a nice sea salt pedicure was a prominent thought in my mind.
Readers if you love falling into a mystery, walking the charming towns with the characters, and searching for clues- then you need to read this book!  Theodosia, this reader is waiting to fall back into your tea shop and I can't wait to solve the next mystery!
Please join the conversation and comment below. Have you read… If so what did you think/like?
**DISCLAIMER: I was provided an opportunity to read this book as an Advanced Reader Copy in return for a fair and honest review.
<h2><span class="inner">Giveaway</span></h2>
Now it is your turn to get a chance to read this book! CLICK HERE and comment on this post for extra entries!
Professional Reader Affiliates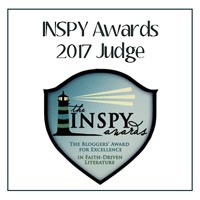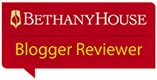 Affiliate Disclosure
I am grateful to be of service and bring you content free of charge. In order to do this, please note that when you click links and purchase items, in most (not all) cases I will receive a referral commission. Your support in purchasing through these links supplements the costs of keeping my website up and running, and is very much appreciated!