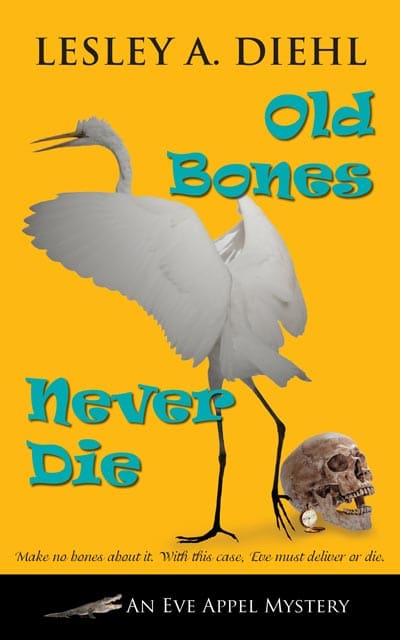 Author: Lesley A. Diehl
Publisher: Lesley A. Diehl
Series:

An Eve Appel Mystery; Book 6

Print Length: 272 pages
Release Date: March 7,2017
I Rate it:    
Genre: Cozy
Just before Walter Egret is killed in a hit-and-run, he phoned his half-brother Sammy to report that he'd unearthed their missing father's pocket watch, along with a pile of human bones. The project is put on hold until it can be determined if the site is an Indian burial ground. Then the bones disappear.
Now Sammy and his brother's three orphaned children want Eve Appel to go pro, applying her innate snoopiness to the trade of private investigator.
Eve already has her hands full with her two consignment stores. What is she going to do? Sammy and Walter are Miccosukee Indians, and Walter was employed as a backhoe operator on a construction site for a sportsmen's resort. Was Walter's death murder or an accident? If the bones belong to Sammy's father, how did they get there? Delving into these mysteries, Eve is aided by her usual crew of friends and family. This adventure will not only up the stakes for Eve as an investigator, but it will also open her eyes to life possibilities she never imagined.
Book 5 in the Eve Appel Mystery series, which began with A Secondhand Murder.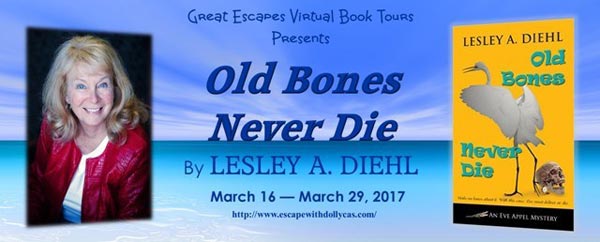 Character Guest Post-Madeleine Boudreaux Wilson
From Old Bones Never Die- By Lesley A. Diehl
Hi. My name is Madeleine Boudreaux Wilson, and Eve Apple and I have been BFFs—well it seems like forever—but it's been since my family moved into the school district in Connecticut where Eve attended school. We met in sixth grade, and Eve saved me from some schoolyard bullies. Actually, she gave me advice on how to deal with them; she recommended a punch to the chest, but, given how short I was, that blow landed somewhat south of its target. It worked, and no one ever bullied me again. I returned the favor, using my clever wit with some nasty girls who tried to make fun of Eve's spikey hairdo, but once I informed them it was a style from an uptown salon, they all rushed to get their hair done exactly the same way, poor imitations because no one does punked, spikey hair as well as Eve. The events bonded us forever.
I love Eve dearly, so when I say she is totally without social graces I say so with all my heart. And where she is artless in her interactions with others, I am the queen of good manners. I am, however, although small in stature, quite clumsy, and it took me a longtime to land my husband because dating me meant a man put life and limb in jeopardy. My husband knew of my reputation for unintentionally injuring male companions. To his credit, his still found me desirable and kept some distance between us for the first several dates. I think I just got used to him after that, and we avoided any bumps, bruises or broken arms. If you think I'm exaggerating, check with the local rodeo in town where I stumbled into a gate and released the rodeo bulls onto the fair grounds. The Cattlemen's Association of Sabal Bay, which sponsors the rodeo, banned me from the event until just recently. I don't know if it's my marriage to David or the birth of my twins, but I seem to have grown out of my klutziness.
Eve has always surrounded herself with unusual people. Take her friend, Nappi Napolitani, for example. He's a mob boss from up North who seems to have relocated to Florida. I ran into him while shopping for cups to replace those I'd broken in Eve's kitchen—this was in the clumsy years. The man scared me half to death when he asked me if I knew Eve Appel. When I said I did, he insisted he give me a ride to her place. I thought he was trying to kidnap me, but he only wanted to meet Eve because he'd heard about her from her then husband, Jerry. Jerry's stories about Eve were so compelling that Mr. Napolitani was eager to make her acquaintance. He also had heard stories about Eve's grandmother, Grandy when he lived in Connecticut. He called Grandy "one of the dearest and most brilliant" women he'd ever heard of. He was thrilled to meet her in person and to find that Eve followed in Grandy's very capable, however, snoopy footsteps. So I guess if there's any doubt where Eve got her sass and curious nature, it has to be from Grandy who accompanied Eve in a break-in in Eve's first sleuthing into murder. Need I mention that Nappi helped them accomplish this? I admire the man, but I always worry Nappi will get Eve into more trouble than he gets her out of. Eve says I'm being ridiculous.
Eve has gotten a lot better at picking guys to date since she unloaded her husband Jerry—we all told her not to marry the guy. She had a fling with a hunky detective, Alex Montgomery, and I hoped that might lead to marriage, but her heart was stolen by Sammy Egret. They are a perfect match. Where Alex found her intrusions into his cases annoying, Sammy understands her need to ferret out the bad guys (and gals). It isn't that he doesn't worry about her and he does wish she could develop more restraint when she goes off alone to take down a killer, but he trusts her instincts. His grandfather made her a Miccosukee good luck amulet which she wears around her neck. I think that helps her fend off some evil.
I named one of my twins after Eve. The boy was named after his father, David. Little Eve seems to be taking on my friend's singular qualities. The baby is bigger than her brother, howls like a banshee when she wants something, and seems to be awake exploring the world when her brother sleeps. I'm sure she will crawl first, walk first and talk before he does, proving there's something in a name. I should have thought carefully before I chose Eve's name for my child. I now fear I have another amateur detective in the making. And I'm sure she'll drag her twin brother along on any of her capers, sure to get both of them in trouble. Perhaps I should ask Grandfather if he can make another amulet. Oh, not for little Eve, but for David, her brother. Being around his sister the boy will need as much protection as he can get.
Lesley retired from her life as a professor of psychology and reclaimed her country roots by moving to a small cottage in the Butternut River Valley in upstate New York. In the winter she migrates to old Florida—cowboys, scrub palmetto, and open fields of grazing cattle, a place where spurs still jingle in the post office, and gators make golf a contact sport. Back north, the shy ghost inhabiting the cottage serves as her writing muse. When not writing, she gardens, cooks and renovates the 1874 cottage with the help of her husband, two cats, and, of course, Fred the ghost, who gives artistic direction to their work.
She is author of several mystery series, all featuring country gals with attitude: the microbrewing mystery series set in the Butternut Valley of upstate New York—A Deadly Draught and Poisoned Pairings; the Big Lake Murder Mystery series—Dumpster Dying and Grilled, Chilled and Killed; and the Eve Appel Mysteries Series,A Secondhand Murder and Dead in the Water. Untreedreads publishes her short stories as well as a novel length mystery, Angel Sleuth. Her most recent mystery is Murder is Academic.
To learn more about Lesley and her books and stories visit her: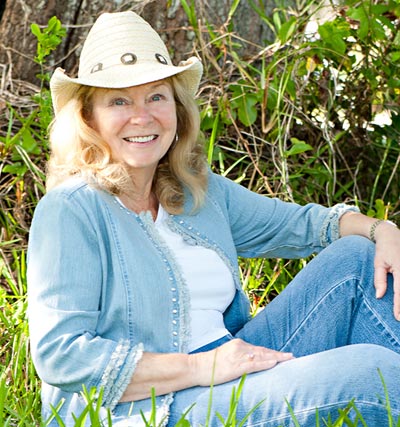 Book Review by Bree Herron
Meeting Eve Appel has been a pleasure, she is a charming, fun character. I think I would love to read her past cases, as well as future.
Eve is tough, she is solving a tough case in this book. I loved that there was a Native American and culture scenario to this book. It is unique to the genre to have this culture influence in a book. I loved the setting as well, and the author described each place so well that I was seeing them in my mind. I was there with Eve investigating and getting in over our heads.
This book was so wonderful, that I hope to chat with Eve one day. She seems like the kinda character a book lover would want to know. I know I do!
**DISCLAIMER: I was provided an opportunity to read this book as an Advanced Reader Copy in return for a fair and honest review.
Professional Reader Affiliates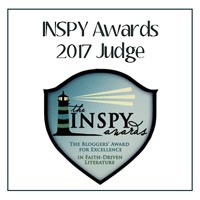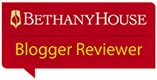 Affiliate Disclosure
I am grateful to be of service and bring you content free of charge. In order to do this, please note that when you click links and purchase items, in most (not all) cases I will receive a referral commission. Your support in purchasing through these links supplements the costs of keeping my website up and running, and is very much appreciated!