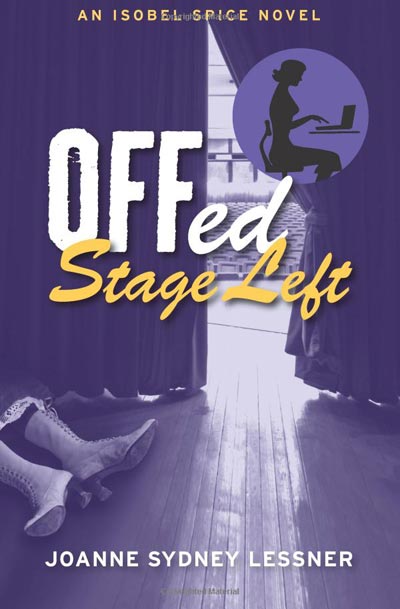 Author: Joanne Sydney Lessner
Publisher: Dulcet Press
Print Length: 240 pages
Release Date: October 28, 2016
I Rate it:    
Genre: Cozy
There's one role you don't want a callback for: Prime Suspect. Aspiring actress Isobel Spice lands her first regional theater job, playing a supporting role and understudying the lead in Sousacal: The Life and Times of John Philip Sousa. A series of minor backstage accidents culminates in the suspicious death of the leading lady on opening night. When Isobel takes over the role, her mastery of the material makes her more suspect than savior, and she realizes the only way to clear her name is to discover the identity of the murderer—before he or she strikes again.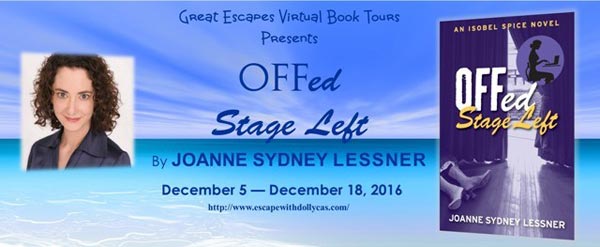 Guest Post By Joanne Sydney Lessner
I Happen to Like New York
I grew up in Newburgh, New York, a Hudson River town sixty miles north of the city, as folks in the tri-state area refer to Manhattan. While it was close enough for sightseeing and regular visits to my grandparents, the acting classes and auditions I was dying to go to remained tantalizingly out of reach. As soon as I graduated college, I made a beeline for New York and plunged into the full range of theatrical activities I had only dreamed of. I embarked on a performing career, checking Broadway off my bucket list when I was twenty-eight. After my second child was born, I found the balance of my creative work tilting more towards writing, and I began to percolate a mystery series featuring an aspiring actress and office temp turned amateur sleuth.
One thing I never anticipated was how my early years in New York pounding the pavement as an actress would influence my writing. My sleuth, Isobel Spice, arrives in the city eager to take Broadway by storm and winds up temping, just as I did. Like Isobel, I was fresh out of school with no office experience, and it took several tries before I convinced a kind-hearted temp agent to take pity on me and give me a chance. Unlike Isobel, however, I never stumbled across a dead body on the job—although I have to confess, there were a few employers I'd have liked to bump off!
I've published four novels in the Isobel Spice mystery series: The Temporary Detective, Bad Publicity, And Justice for Some, and my newest, Offed Stage Left. The books follow Isobel as she goes from temp job to temp job solving mysteries, while charting her attempts to break into show business. As fun as it is to devise whodunits (my favorite genre), the most rewarding thing about writing this series is incorporating my and my friends' most hilarious and mortifying audition and performance experiences. And, believe me, that well isn't going to run dry anytime soon!
I've lived in the city for almost thirty years now and raised two kids here. They love being born-and-bred New Yorkers, although ironically, neither of them is inclining towards the theatrical. That's fine with me—it's a challenging path to pursue. But I'm certain their experiences living in this propulsive, compulsive, never-sleeping city will inform whatever they do, just as it has for me.
Writer, singer, and actor Joanne Sydney Lessner draws on her own experiences pursuing a performing career in New York City for her acclaimed Isobel Spice Mysteries: THE TEMPORARY DETECTIVE, BAD PUBLICITY, AND JUSTICE FOR SOME, and OFFED STAGE LEFT. With humor and a bit of romance, Isobel juggles auditions and temp jobs, solving murders along the way, while Joanne's inside knowledge provides a window into the realities of breaking into show business (as well as a forum to share every humiliating audition experience she and her friends ever had.)
Joanne's debut novel, PANDORA'S BOTTLE, was inspired by the true story of the world's most expensive bottle of wine and was named one of the top five books of 2010 by Paperback Dolls. With her husband, composer/conductor Joshua Rosenblum, she has co-authored several musicals, including the cult hit FERMAT'S LAST TANGO and EINSTEIN'S DREAMS, based on the celebrated novel by Alan Lightman. Her play, CRITICAL MASS, received its Off Broadway premiere in October 2010. Joanne is also a regular contributor to OPERA NEWS and a graduate of Yale University.
For a free Isobel Spice short story, visit JoanneSydneyLessner.com.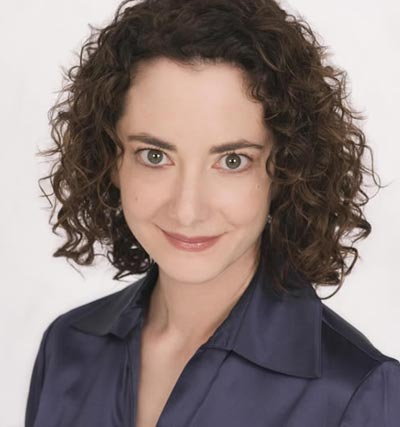 Book Review by Bree Herron
Come join the fun, dramatic, fast paced world of acting! I found my reader ability for acting in this book. I enjoyed it, I found details to be fascinating and the mystery to be a center stage production!
Isobel is an actress working her way up to the golden star on Broadway, however when the mysterious starts to happen while she is in a regional theater group, Isobel knows she needs to keep her name from being the main focus of the police! Each character was well crafted, and seemed to be well versed in theater. I found the fact that the author used information about theater (from experience) in the book to make it seem realistic. Granted, murder isn't my cup of tea in reality, but in this book it works!
I loved the build up to the big murder. The oddities that were happening around the theater prior to show time, the no one was safe from being the victim of sabotage. I did feel that I needed the other books for a stronger background on Isobel, there was a bit but at times I felt a bit lost on her history. However, that being said it was a well versed book to stand alone, and intriguing beyond my wildest dreams, so much so that I am downloading to read the rest! So be on the look out here for more reviews of the books by Joanne!
Please join the conversation and comment below. Have you read… If so what did you think/like?
**DISCLAIMER: I was provided an opportunity to read this book as an Advanced Reader Copy in return for a fair and honest review.
<h2><span class="inner">Giveaway</span></h2>
To celebrate her tour, Joanne is giving away 5 E-Copy of OFFed Stage Left! Find out all the details and enter to WIN at OFFed Stage Left Tour!

Professional Reader Affiliates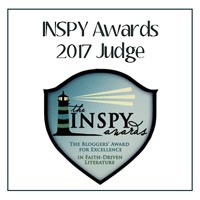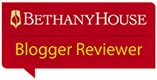 Affiliate Disclosure
I am grateful to be of service and bring you content free of charge. In order to do this, please note that when you click links and purchase items, in most (not all) cases I will receive a referral commission. Your support in purchasing through these links supplements the costs of keeping my website up and running, and is very much appreciated!