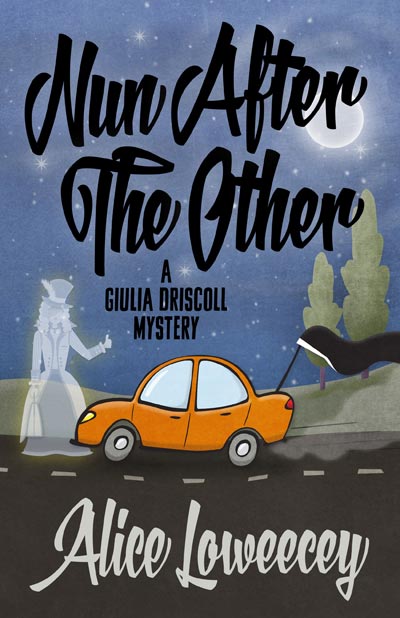 Author: Alice Loweecey
Publisher: Henery Press
Print Length: 268 pages
Release Date: April 17, 2018
I Rate it:    
Genre: Cozy
Nuns and murder and ghosts, oh my! Here comes Giulia Driscoll again, and boy, is she in for it this time.
It all starts when a frenzied Chihuahua leads Giulia and Frank Driscoll to the body of a nun in the street near a convent. The nuns fear they're being harassed by the biggest developer in town and quickly embrace Giulia as their savior.
Of course, the former nun who exposed the drug ring run by a priest and nun will save their home and discover the murderer.
And of course, Giulia not only takes this job, but also all the other jobs clamoring for her attention. The result: Driscoll Investigations is pushed to its limit.
Then Giulia's brother falls into a coma and she brings his kids to her house. Talk about a crash course in parenting for pregnant Giulia!
Did we mention the convent ghost? She loves the house, hates the nuns, and chain-smokes. Why couldn't Giulia's first honest-to-goodness ghost be shy and sweet?
More importantly, does the ghost hate the nuns—or the developer—enough to indulge in a bit of murder to liven up the afterlife?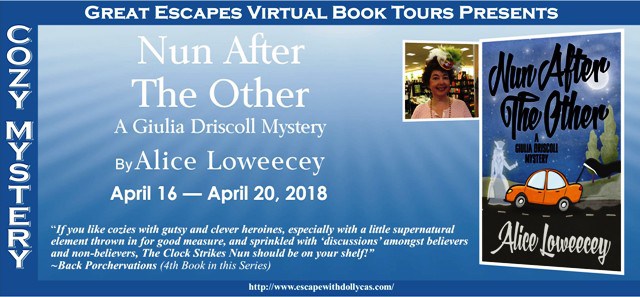 Baker of brownies and tormenter of characters, Alice Loweecey recently celebrated her thirtieth year outside the convent. She grew up watching Hammer horror films and Scooby-Doo mysteries, which explains a whole lot. When she's not creating trouble for her sleuth Giulia Driscoll or inspiring nightmares as her alter-ego Kate Morgan, she can be found growing her own vegetables (in summer) and cooking with them (the rest of the year).
You can find Alice on:
Book Review by Bree Herron
Nuns with attitude, ghosts that go bump and a yapping dog to start us off. It is always an adventure in A Giulia Driscoll Mystery. Being book 5 we are well into knowing Giulia and her ability to find a mystery at the snap of a finger (no snapping required in this mystery).
I have been loving this series from the start Giulia is one of those characters that just make you feel right at home as the side kick. This time we have plenty of nuns to entertaining us, they have big personalities. I enjoyed the nuns and the ghost (she is a treat) throughout the novel.
Well where does one start? Alice Loweecey has this way of stumping a reader with her twists and turns. Your spinning in so many directions that you can get a bit turned around. In the end, she always ties it up nicely. I really love that I don't assume the villain right away in this series, I am able to really enjoy the story line.
This was a delightful page turner. Giulia is a fun sleuthing friend that readers will fall into step with. This was one of the best books from Henry Press,and after you read this, you and the ghosts will be begging for more.
What goes  bump in the night?
**DISCLAIMER: I was provided an opportunity to read this book as an Advanced Reader Copy in return for a fair and honest review.
<h2><span class="inner">Giveaway</span></h2>
Nuns, and Ghosts, Murder and Dogs. Books and Giveaways. Here is where you will find a chance to win a copy of the book!! Find out all the details and enter to WIN at Nun After the Other Tour Giveaway.
Professional Reader Affiliates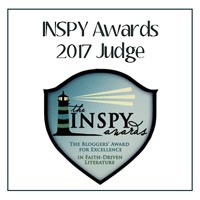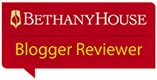 Affiliate Disclosure
I am grateful to be of service and bring you content free of charge. In order to do this, please note that when you click links and purchase items, in most (not all) cases I will receive a referral commission. Your support in purchasing through these links supplements the costs of keeping my website up and running, and is very much appreciated!