Author: Sally Goldenbaum
Publisher: Kensington
Print Length: 272 pages
Release Date: August 29, 2017
I Rate it:    
Genre: Cozy
As autumn washes over coastal Sea Harbor, Massachusetts, the Seaside Knitters anticipate a relaxing off-season. But when murder shatters the peace, the craftiest bunch in town must unravel a killer's deadly scheme . . .
After retrieving fresh lobster nets from a local Laundromat, Cass Halloran rushes to attend a last-minute gathering with her knitting circle. But Cass can't stop worrying about the lonely boy seen hanging around the dryers, and the school uniform he left behind in a hurry. When the ladies return the lost clothing the next day, they find the child and his younger sister alone, seemingly abandoned by their mother . . .
The knitters intend to facilitate a family reunion, not investigate a crime. But the death of Dolores Cardozo, a recluse from the edge of town, throws the group for a loop. Especially when the missing mother and one of their own become tied to the victim's hidden fortune—and her murder . . .
Before scandalous secrets break bonds and rumors tear Sea Harbor apart, the Seaside Knitters need to string together the truth about Dolores—while preventing a greedy murderer from making another move!

Sally Goldenbaum is the author of more than three dozen novels, most recently the Seaside Knitters Mystery Series, set in the fictional town of Sea Harbor, Massachusetts. 
Sally was born in Manitowoc, Wisconsin, and now lives in Prairie Village, Kansas, with her husband, Don. In addition to writing mysteries, Sally has taught philosophy, Latin, and creative writing, edited bioethics and veterinary healthcare journals, and worked in public television at WQED-Pittsburgh (then home to Mr. Rogers and his Neighborhood).
Sally's family includes her husband, Don, three wonderful adult children, their fine spouses, and six amazing grandchildren.
You can find Sally on: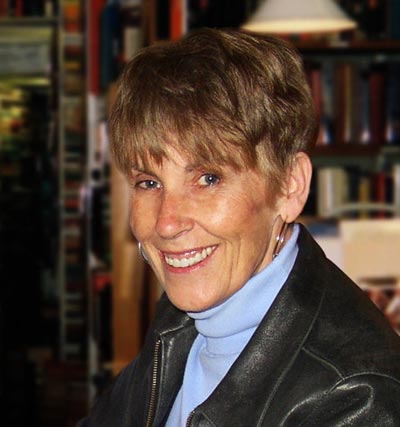 Book Review by Bree Herron
I went into this book with a curiosity. Not having a knitting background and it being the 12th book in the series, I was wondering if I would be able to feel the connection with the characters. This book was great, not only did I feel like I was okay just starting here with this book but I feel like it gives me the chance to go back and read the others, and expand my thoughts on the characters. Sally Goldendbaum created an excellent book, with developed characters and a great plot! I am eager to engage in the rest of this series.
This is one of the few books I have read that has such variety in characters. The "crew" as I am calling them were built on friendships, love and common bonds. The books host so many it would be almost impossible for me to describe them all, but I do have to say I really enjoyed Izzy and Cass. Their personalities matched mine pretty well, and I really loved Izzy's lawyer moments.
One great part of this book is the list of characters in the beginning so, if you are like me and just starting it is a nice reference point. I found it helpful and was perfectly designed to make the characters feel more alive.
I always want to travel to the cover the cozy mysteries I read. How quaint does this cover look and feel? I look at it and hear the gulls in the sea air calling to me. The image of this cover brought me back to the ocean and it was a delight.
I loved the moment Cass, Izzy, Nell, and Birdie went hiking or "walking in the victim's shoes". I thought this was really a well described scene. I could picture what they were seeing and tried my hand at seeing it the way the victim did. The connection these characters have is unlike any I have read before. They are a solid group, each bringing a unique dynamic that builds them into people I won't forget.
I have to say that I might just need to create an award for the best first scene of a book. I was blown away by the level of goosebumps a cozy book like this could give me in a few sentences. It was amazing! That certainly is an enjoyable moment when a reader is instantly off with feeling the mystery and suspense.
It's my favorite season of the year in this book, fall. And fall on the east coast is beautiful so I could only imagine how it really would look from this book. I am a huge fan of books set in charming coastal towns and this didn't disappoint, in fact it's another town that I was wishing was real.
Overall, Sally Goldenbaum creates a charming, cozy, and inviting novel with such a mystery that you will be guessing till the last page. If readers are looking for a book that will have them settling in for a day to read, and feel as though they have been visiting friends, this book will certainly do that.
Have you read any of the books in this series?
**DISCLAIMER: I was provided an opportunity to read this book as an Advanced Reader Copy in return for a fair and honest review.
<h2><span class="inner">Giveaway</span></h2>
A giveaway is being held in celebration of the release! Come by for your chance to win:
(2) Print Copy – Murder Wears Mittens (Seaside Knitters Society) by Sally Goldenbaum U.S. Only
CLICK HERE FOR ENTRY
Professional Reader Affiliates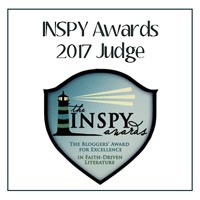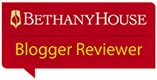 Affiliate Disclosure
I am grateful to be of service and bring you content free of charge. In order to do this, please note that when you click links and purchase items, in most (not all) cases I will receive a referral commission. Your support in purchasing through these links supplements the costs of keeping my website up and running, and is very much appreciated!