Murder She Wrote: A Date With Murder
Every Tuesday come join me as I discuss a recent cozy mystery in review and have Goûter (tea time). Readers can enjoy a thoughtful review while sipping on their favorite teas, they may find new teas to love as well. I will be recommending a good tea for each book. Come cozy up with Tea Time Tuesday.
Are you sitting down? I sure hope so, because I am beyond excited to have the newest Murder, She Wrote on today! I have been a fan of this series from a young age, starting with the show and leading into the books. I am so thankful to the wonderful Jon Land for his guest post today and hope you all enjoy it and the review!
This Week's Tea Time Tuesday
Murder She Wrote: A Date With Murder
by Jessica Fletcher, Jon Land, Donald Bain
Author: Jessica Fletcher, Jon Land, Donald Bain
Publisher: Berkley Prime Crime
Print Length: 304 pages
Release Date: May 1, 2018
I Rate it:    
Genre: Cozy
Jessica Fletcher investigates a friend's murder and a dangerous dating service in the latest entry in this USA Today bestselling series…
Jessica Fletcher takes up the case of her good friend Barbara "Babs" Wirth after Babs' husband Hal suffers a fatal heart attack that Jessica has reason to believe was actually murder. At the heart of her suspicions lies a sinister dating site Hal had used while he and Babs were having marital issues, a site that may be complicit in somehow swindling him out of millions.
Jessica's investigation reveals that Hal was far from the only victim and when his former business partner is also killed, a deadly pattern emerges. Jessica teams up with a brilliant young computer hacker to follow the trail but as she gets closer to the truth, two near misses force her to realize that she may very well be the next victim.
The stakes have never been this high as Jessica finds herself being stalked by the killer she is trying to catch. She must now set the perfect trap to avoid her very own date with murder.
Jessica Fletcher is a bestselling mystery writer who has a knack for stumbling upon real-life mysteries in her various travels.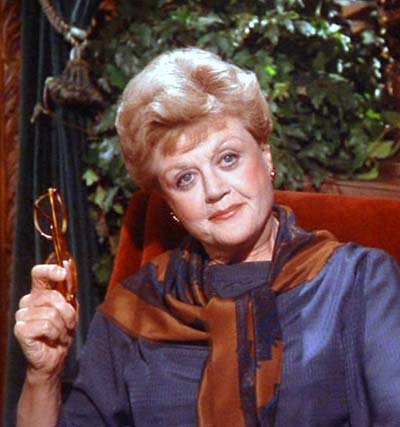 Jon Land is the bestselling author over 25 novels. He graduated from Brown University in 1979 Phi Beta Kappa and Magna cum Laude and continues his association with Brown as an alumni advisor.
Jon often bases his novels and scripts on extensive travel and research as well as a twenty-five year career in martial arts. He is an associate member of the US Special Forces and frequently volunteers in schools to help young people learn to enjoy the process of writing.
Jon is the Vice-President of marketing of the International Thriller Writers (ITW) and is often asked to speak on topics regarding writing and research.
In addition to writing suspense/thrillers John is also a screenwriter with his first film credit coming in 2005.
Jon works with many industry professionals and has garnered the respect and friendship of many author-colleagues. He loves storytelling in all its forms.
John currently lives in Providence, Rhode Island and loves hearing from his readers and aspiring writers.
You can find Jon on:
Donald Bain is the author or ghost/​author of more than 120 books, many of them bestsellers. They encompass both fiction and non-fiction, and include such categories as murder mysteries, westerns, comedies, investigative journalism, food, business, psychology and historical dramatizations. His autobiography, Murder HE Wrote: A Successful Writer's Life, published by Purdue University Press, is available everywhere.(And is now an e-book through the publishing company, Hyphenates Books.)
You can find Donald on: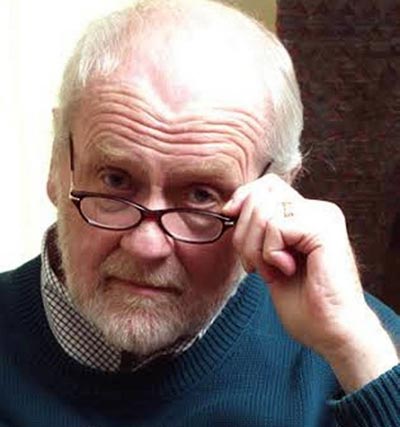 TOP TEN POP CULTURE SLEUTHS OF ALL TIME
To celebrate the publication of A DATE WITH MURDER, my first effort writing as Jessica Fletcher in the MURDER, SHE WROTE series, I thought I'd put together a list of my Top Ten sleuths in pop culture history.
SHERLOCK HOLMES: Arthur Conan Doyle's seminal creation has been a pop culture phenomena ever since Basil Rathbone played him in those great black and white movies co-starring Nigel Bruce as Dr. Watson. The 18 books and dozens of short stories featuring Holmes had been wildly popular for nearly a century prior to that and adaptations, most recently starring both Robert Downey Jr. (film) and Benedict Cumberbatch (TV), continue to draw large audiences. The quintessential detective born of the equally quintessential series.
HERCULE POIROT: David Suchet made for a perfect Poirot on the PBS series but these Agatha Christie classic mysteries (encompassing 33 books) have spawned several films, including two versions of Murder on the Orient Express. Poirot is considered by many to be the first and last word when it comes to detective fiction. His final adventure, Curtain, which featured Poirot's demise, wasn't published until after Christie herself died in keeping with her wishes.
JESSICA FLETCHER: Okay, I'm a little prejudiced. But my first effort in the book series was number forty-seven overall. The series owes its existence, of course, to the fabulously successful television show starring Angela Lansbury in the title role. It ran for a dozen years, all but one of them among the top ten rated shows, spawned four TV movies, and is still enjoying a successful run in syndication on Hallmark Mysteries. Prejudiced or not, it's safe to say that Jessica is America's premier sleuth with a near 100% name recognition value.
PHILLIP MARLOWE & SAM SPADE: The classic creations of Raymond Chandler and Dashiell Hammett respectively pretty much invented the hardboiled detective tale in both books and film. Who can forget Humphrey Bogart chewing up the scenery as Spade in The Maltese Falcon or as Marlowe in The Big Sleep. Practically every modern-day mystery writer, from Robert Crais to Robert Parker, claim Chandler and Hammett as their forebears and primary influences—with good reason, since the deadpan narratives and steamy dialogue hold up to this day in both books and film.
PERRY MASON:  Enjoy legal thrillers? They owe their existence to this splendid series of eighty books penned by Earl Stanley Gardner and a television show by the same name starring Raymond Burr in the title role that ran for a decade. The episodes, and the books, continue to hold up and the notion of a sleuthing lawyer and his entourage spawned the likes of John Grisham and Scott Turow, not to mention films like The Verdict and The Lincoln Lawyer (film and books by Michael Connelly).
COLUMBO:  What can I say about the rumpled detective famously played by Peter Falk that basically redefined the television mystery? It wasn't a whodunit so much as how's-he-gonna-catch 'em, and Columbo never disappointed. The series invited the audience to play along, searching for the elusive seminal clue that would help the wrinkled trench coat wearer solve the crime in the final reveal. Episodes ran in various forms for an astounding 30+ years. In not a single one did Columbo ever draw his gun or lose his zeal.
SPENSER: Robert Parker deserves much of the credit for resurrecting the hardboiled private eye in the person of Spenser (not first name), a tough guy with a heart of gold and one of fiction's greatest sidekicks ever in Hawk. In all, 47 books have been published in the series with Ace Atkins taking the reins after Parker's sudden death in 2010. The series spawned two different television adaptions, featuring Robert Urich and then Joe Montegna, that both made great use of the unique Boston backdrop.
KINSEY MILHONE: Prior to her death in 2017, Sue Grafton never did get to "Z" in her famed Alphabet Series. Unlike the entries that preceded her on this list, Kinsey never successfully made it to the big or little screen either. But that doesn't stop her from arguably becoming detective fiction's finest heroine ever. The light tone and familial backdrops made us feel comfortable in her presence, whether she's running a bake sale, improving her marksmanship, or solving a murder.
DAVE ROBICHEAUX: The brilliant series featuring this Cajun detective has won numerous awards and have led many to proclaim author James Lee Burke justifiably America's greatest novelist. The rich tones, textures, and Burke's brilliantly lyrical voice makes you savor every page, never wanting to flip the last one. And having Robicheaux's best friend and protector Clete Purcell along for the ride just adds icing to the cake. Both Alec Baldwin and Tommy Lee Jones took their turn playing Robicheaux, but the language and atmosphere of the books didn't transfer well onto the screen. Still in all, the series helped establish mysteries as worthy of being called literature.
AUGUSTE DUPIN: Edgar Allan Poe's forerunner of Sherlock Holmes (on which Arthur Conan Doyle admitted he based Sherlock Holmes) rightfully led to him being proclaimed the father of the modern detective novel. Although Dupin's appearances are limited most famously to Murders in the Rue Morgue and The Purloined Letter, the form and structure of the mystery tale was established forever. Unlike Poe's more horror-oriented tales, adaptations never caught on, even though none other than Bela Lagosi top-lined a 1932 version of Morgue, though not in the role of Dupin.
I'm already starting to think of some of the names I left off this list. How about you? Who would you add?
Book Review by Bree Herron
I have a confession, since a young age I have wanted to be J.B. Fletcher. I wanted to live in Cabot Cove, Maine and have the dear friends all over the world. In the latest installment, readers are in Cabot Cover hunting down a killer and solving the mystery.
I am a fan girl here, so the entire book from the start to the last blank page was wonderful. I do have to say that solving a mystery in novel form vs. the TV show is different but yet all the same. I loved how I was able to envision Jessica solving the mystery, and her interactions (especially with Seth) in the community.
This the closet I will get to living in Cabot Cove, Maine and I felt right at home. It is easy to see the community and feel as though you are walking the sidewalks and shoreline. I think having watched (okay, I still watch every night) the series has allowed me to appreciate the setting more, and truly see it. Though I do some mental updating to it.
The book was this fan girl's dream come true. I think I shouted the moment I got it in the mail, and stayed glued to the pages till I finished it. It isn't just another mystery series, it is one of the best of all time. You won't find a better sleuth or setting than in this Murder She Wrote: A Date with Murder.
So while I was reading this mystery I was sipping on good old black coffee. I always think of Jessica making coffee for her friends in her charming kitchen. So brew a pot of coffee (Folgers it comes to mind) and enjoy a good mystery.
**DISCLAIMER: I was provided an opportunity to read this book as an Advanced Reader Copy in return for a fair and honest review.
<h2><span class="inner">Giveaway</span></h2>
Who would you add to the top ten list above? Share your favorite sleuths for a chance to win a copy of the book! Giveaway ends 5/8/18.
Professional Reader Affiliates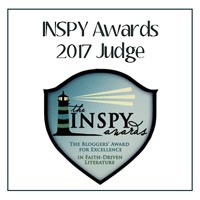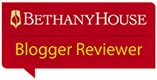 Affiliate Disclosure
I am grateful to be of service and bring you content free of charge. In order to do this, please note that when you click links and purchase items, in most (not all) cases I will receive a referral commission. Your support in purchasing through these links supplements the costs of keeping my website up and running, and is very much appreciated!