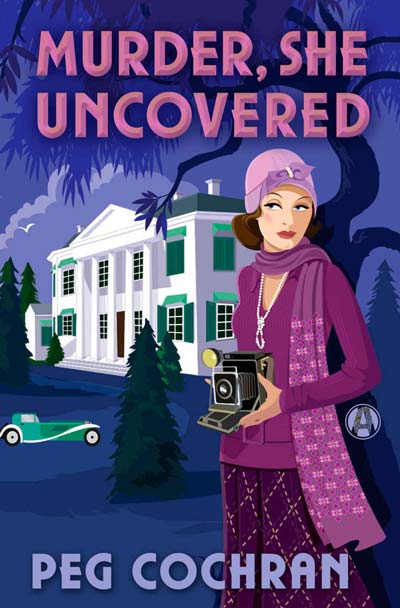 Author: Peg Cochran
Publisher:  Alibi 
Print Length: 231 pages
Release Date: May 28, 2019
I Rate it:    
Genre: Cozy
An intrepid 1930s Manhattan socialite uncovers deadly secrets during an assignment to the Hamptons in this riveting historical cozy mystery for readers of Victoria Thompson, Anne Perry, and Rhys Bowen.
Westhampton, 1938. To the dismay of her well-to-do family, Elizabeth "Biz" Adams is quickly establishing herself as a seasoned photographer over at the Daily Trumpet. Growing more confident in her decision to pursue a career, Elizabeth is thrilled when she and her reporter sidekick, Ralph Kaminsky, are sent to Long Island to cover the story of a young maid found dead in one of the glamourous summer homes in the devastating aftermath of the Great New England Hurricane—also known as the Long Island Express.  
At first it's assumed that the young woman was caught in the terrible storm, but when a suspicious wound is found on the side of her head, the police suspect murder. The maid's death becomes even more tragic when it's discovered she was pregnant, and with Elizabeth and Kaminsky at the scene of the crime, the Daily Trumpet scoops all the other papers in town.
The young woman's boyfriend emerges as the likeliest suspect. But as Elizabeth follows the story, she begins to wonder whether someone in the household of the maid's employers might be responsible—someone who'll stop at nothing to keep the truth about the baby's paternity hidden. . . .
Guest Post from Peg Cochran
Probably one of the things I've enjoyed most about writing my Murder, She Reported series, which is set in New York City in the late 1930s, is the research!  I'm a huge fan of the time period and loved looking up the clothes, the hats and shoes, and the places that were "hot" at the time.
My research included more serious issues as well—what were people's attitudes at the time, what was happening in the wider world and what problems were people wrestling with.
Murder, She Uncovered revolves around the terrible hurricane that tore up the east coast on September 21, 1938.  I've included some true facts—a movie theater in the Hamptons being washed out to sea, half of Manhattan being without power and Katherine Hepburn's family losing their Connecticut home.
All that sounds very serious but there are some fun things as well!
Tabu was a popular fragrance at the time.  It was known as the "forbidden fragrance." How exciting!
Ladies wore silk stockings with seams up the back and were forever checking to make sure they were straight.
Eyebrows were thin and plucked, lips full and colored in with Coty's Votre Rouge lipstick.
The Stork Club and El Morocco were where the "It" crowd gathered for drinks and dinner.  Dressing was de rigueur. El Morocco was known for its zebra striped banquettes. The Stork Club knew the value of mentions in society columns and offered free dinners and drinks to reporters and photographers.
At the same time the threat of war hung over Europe—Hitler had annexed Austria and was given the Sudetanland.   It was a time of flux. Great changes were on the horizon.
I hope you will enjoy Murder, She Uncovered and this brief peek at another time.
Mystery writing lets Peg indulge her curiosity under the guise of "work" (aka research). As a kid, she read the entire set of children's encyclopedias her parents gave her and has been known to read the dictionary. She put pen to paper at age seven when she wrote plays and forced her cousins to perform them at Christmas dinner. She switched to mysteries when she discovered the perfect hiding place for a body down the street from her house.
When she's not writing, she spends her time reading, cooking, spoiling her granddaughter and checking her books' stats on Amazon.
A former Jersey girl, Peg now resides in Michigan with her husband and Westhighland white terrier, Reg. She is the author of the Sweet Nothings Lingerie series (written as Meg London), the Gourmet De-Lite series, the Lucille series and now the Cranberry Cove series. Her newest series, the Farmer's Daughter, debuted with No Farm, No Foul in September 2016.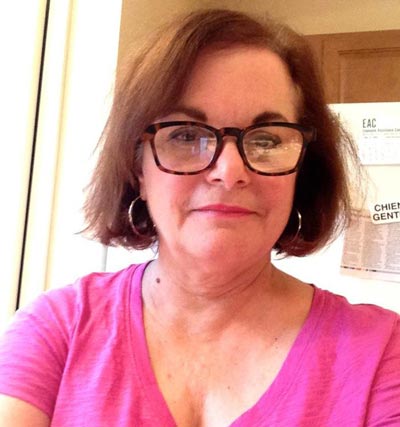 Book Review by Bree Herron
There is nothing I like more than Peg Cochran's novels of mystery and history. I love being transported back in time to the 1930's. Elizabeth Adams is the glory of the by gone times, solving the latest mystery with what I have come to expect as her signature flare for the sleuthing.
Eliza and Ralph are a good team in this book. I really enjoyed the setting and the mystery that the talented author created in this novel. With having the scoop there is certainly a standard of solving the case that these two hold and they don't disappoint. I personally, really liked the way the murder was done, an accident or not, it was almost a perfect crime.
I am loving this series, it is a perfect combination of mystery, history, and wonderful characters. I can't get enough of being in the Hamptons from this book and Elizabeth is a shining sleuth star. I look forward to her next escapade. 
**DISCLAIMER: I was provided an opportunity to read this book as an Advanced Reader Copy in return for a fair and honest review.
Professional Reader Affiliates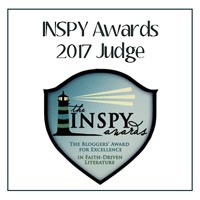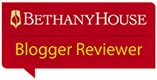 Affiliate Disclosure
I am grateful to be of service and bring you content free of charge. In order to do this, please note that when you click links and purchase items, in most (not all) cases I will receive a referral commission. Your support in purchasing through these links supplements the costs of keeping my website up and running, and is very much appreciated!