Murder at the Fortune Teller's Table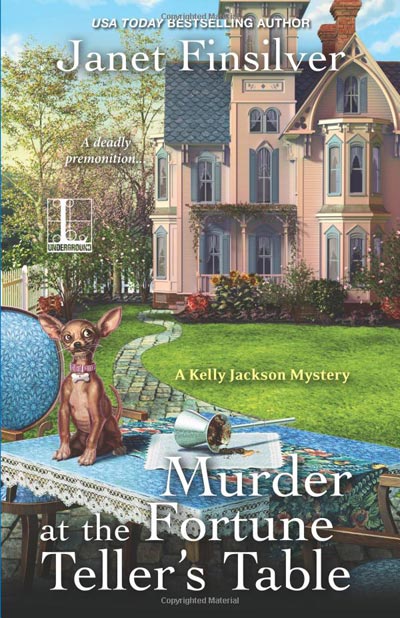 Author: Janet Finsliver
Publisher: Lyrical Underground
Print Length: 192 pages
Release Date: March 14, 2017
I Rate it:    
Genre: Cozy
Poisons, prophecies-and a peculiar past . . . When a local woman begins searching for a couple she hasn't seen since the 1960s, Redwood Cove Bed and Breakfast manager Kelly Jackson and the crime-solving group, the "Silver Sentinels," are quick to help out. They're also quick to guess that they're in over their heads after the woman is found dead beside the body of a Greek fortune teller-and a fellow Sentinel gets attacked. As Kelly juggles work and her responsibilities at a food and wine festival in town, she and her sleuthing posse must confront a killer obsessed with old secrets . . . and solve a murder mystery more than fifty years in the making . . .
Janet Finsilver is the USA TODAY best-selling author of the Kelly Jackson mystery series. She worked in education for many years as a teacher, a program administrator, and a workshop presenter. Janet majored in English and earned a Master's Degree in Education. She loves animals and has two dogs—Kylie and Ellie. Janet has ridden western style since she was a child and was a member of the National Ski Patrol. One of the highlights of her life was touching whales in the San Ignacio Lagoon. MURDER AT REDWOOD COVE, her debut mystery, was released on October 13, 2015. Her second book, MURDER AT THE MANSION, became available on June 7, 2016. The third book, MURDER AT THE FORTUNE TELLER'S TABLE, is scheduled to be out on March 14, 2017.
Janet Finsilver and her husband reside in the San Francisco Bay Area. She enjoys cooking, and a recent attempt to reduce the number of cookbooks in the cupboard wasn't very successful. She's an avid reader—of course!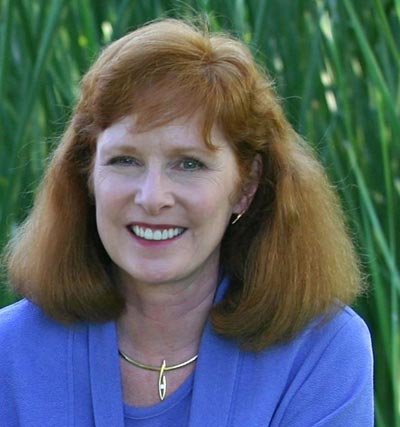 Book Review by Bree Herron
Janet Finsilver, why haven't I read your work before? I was so enthralled with Murder at the the Fortune Teller's Table that I read it twice in one weekend. I appreciated the depth of the characters, and I loved the Greek culture.
This book instantly had me spellbound, I loved the charming town Redwood Cove, and the charming B&B. Kelly was the perfect main character, with her brilliance and sleuthing ability. I was drawn to her inquisitive mind, that led this reader through a fabulous death and murder investigation. I really enjoyed that this was a mystery years in the making with past mixing with the present.
I felt that Janet gave such depth into honoring the Greek heritage to Auntie.  Auntie was brief but loved in this book.  I really loved the mystic side of the fortune teller story, giving it a realistic vibe. I was humbled when reading in the final chapters the mourning and love that even as a reader I could sense the characters really had for Auntie.
Kelly charmed the socks right off of this reader, and if I had a crystal ball I would predict she would to you as well. Now go get the book and have the fortunate chance to experience the adventure!
Do you like ethnic culture in a book? What would you love to read about culture wise?
**DISCLAIMER: I was provided an opportunity to read this book as an Advanced Reader Copy in return for a fair and honest review.
<h2><span class="inner">Giveaway</span></h2>
Dying to read the book? CLICK HERE to enter for your chance to win 1 of 2 e–copies! Don't forget to comment!
Professional Reader Affiliates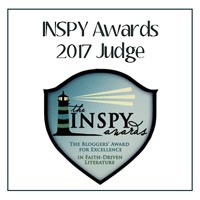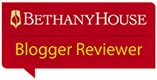 Affiliate Disclosure
I am grateful to be of service and bring you content free of charge. In order to do this, please note that when you click links and purchase items, in most (not all) cases I will receive a referral commission. Your support in purchasing through these links supplements the costs of keeping my website up and running, and is very much appreciated!