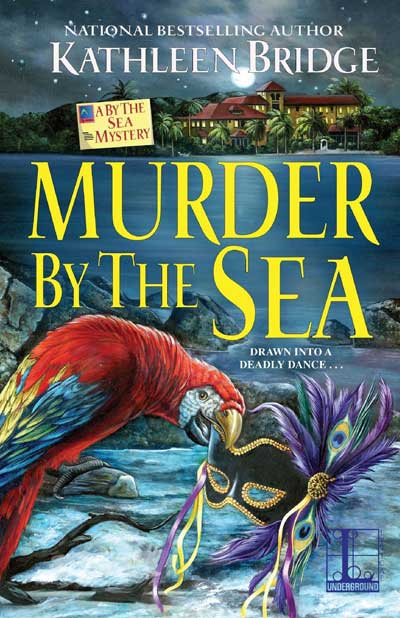 Author: Kathleen Bridge
Publisher: Lyrical Underground
Print Length: 263 pages
Release Date: May 21, 2019
I Rate it:    
Genre: Cozy
When a murderer crashes a masquerade ball, it's up to Liz to unmask the killer . . .    
It's been quite a year for novelist Liz Holt. She's overcome a lot and is finally feeling at peace with her new life at her family's hotel, the Indialantic by the Sea, on the beautiful barrier island of Melbourne Beach, Florida. She's exactly where she needs to be to ring in the New Year at the Florida Writes Literary Masquerade Ball.
But when her ex-boyfriend surprises her at the ball, she can't disguise her anger, and the two engage in a very public argument. Naturally, after her ex is found dead on the hotel grounds, shot through the heart, Liz tops the suspect list. With the help of family and friends, she needs to clear her name before the real killer waltzes away scot-free . . .
Recipes included!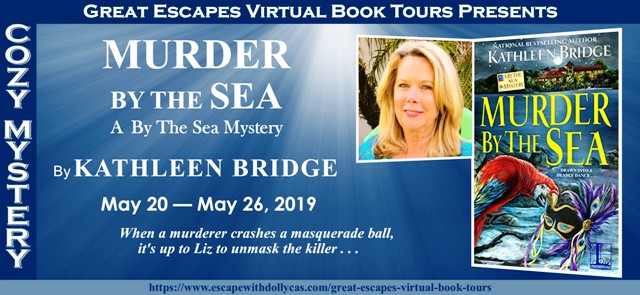 Guest Post from character:
Liz Holt
A cup of coffee on my beach house deck, an ocean breeze, my cat Bronte on my lap, and a view of the glittering Atlantic—my usual morning of Zen. Never believe the old adage: you can't go home again. At the age of twenty-eight, after ten years of living in Manhattan, I'm thrilled to be back in the loving arms of my father and great-aunt at our almost hundred-year-old family-run inn on an island in central east coast Florida—the Indialantic by the Sea Hotel. Not that I had a choice but to return to Melbourne Beach after a scandal rocked Manhattan's literary community with yours truly at its center. My face had been plastered on the front page of the tabloids following a night of terror that resulted in a four-inch scar on my right cheek.
I usually breakfast in the Indialantic's kitchen with my great-aunt, her obnoxious foul-mouthed macaw, Barnacle Bob, and the hotel's classically-trained eighty-one-year-old French chef, Pierre Montague. I call Pierre, Grand-Pierre, a play on the french word for "grandfather." Because that's how I think of him. Since moving to the Indialantic with my father at age five after the passing of my mother, Pierre has taken me under his wing and taught me everything there is to know about being a gourmet chef. After breakfast and depending on the weather, I usually go up to the Indialantic's bell tower and work my second novel, An American in Cornwall. It seems I've finally found my muse and coincidently, I found her right after I found ex Brooklyn FDNY arson investigator Ryan Stone, who I now considered my boyfriend. Ryan and I usually meet for lunch at Deli-casies by the Sea, his grandfather's gourmet food, wine and coffee bar and one of the emporium shops that is part of the Indialantic.
But today is different because my flamboyant Aunt Amelia, prolific 1960s television character actress with over fifty roles listed on IMDB, needs me to help her prepare for the New Year's Literary Masquerade Ball. She bustles into the hotel's lobby that hasn't changed since 1926, "Oh, Lizzy, I'm so glad I found you. I think this mousy, brown wig will be perfect for your costume tomorrow."
The drab-looking thing looks like something one of the hotel's numerous pets might have found in the Ais Native American grave the historical society just discovered on the hotel's grounds.
I give her a thumbs up and we high-five. "It's perfect, Auntie. Just like you." I take it from her, then kiss her soft cheek.
"I wore the wig on Dark Shadows." Aunt Amelia played the Collins family's maid on the set of the '60s television daytime soap drama, featuring a campy vampire named Barnabus Collins. As Aunt Amelia tells it, Dark Shadows came along decades before the Twilight books.
"So what's next?" I ask her.
"Everything's under control. No worries by dear. The ball will be a great success. You have my word on that."
I should know better than to believe her Pollyanna-view of the upcoming Literary Masquerade Ball. Ever since moving home, I've been a murder magnet. But, for once, I plan to leave my past where it belongs and focus on my blissful future.
Little did I know the past would be knocking at my door. And right behind him, a black-hooded figure looking very much like the Grim Reaper. . .
Kathleen Bridge started her writing career working at the State News, the student newspaper of Michigan State University. She is an antiques dealer on Long Island and the author and photographer of an antique reference guide, Lithographed Paper Toys, Books, and Games.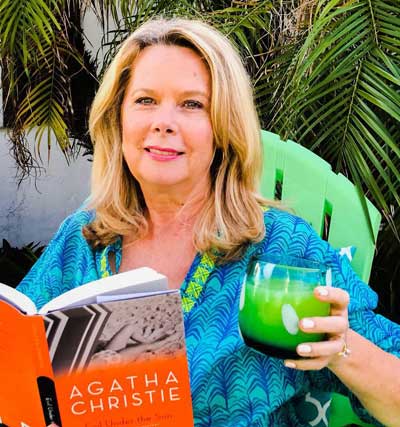 Book Review by Bree Herron
This was the first time I have had a chance to review a book by Kathleen. It won't be the last, it was a glorious and refreshing mystery to read. I loved the setting and characters. I could feel the breeze on my cheek and felt more at home in the pages of this mystery than I have in a long time. 
Liz is one of those characters that you want to envision yourself as. I mean she is this writer and sleuth, I was instantly ready to walk in her shoes. I found myself curious about previous books in the series, but was willing to just ride waves in this book. It was a smooth wave for me. 
The mystery hosted my favorite vibe, mayhem. I love where you feel a bit lost, confused and nervous in the possible outcome. That to me is a great mystery, one that keeps the readers guessing and staying in the story to the very last line. I look forward to finding out more about Liz and her family in this series. 
**DISCLAIMER: I was provided an opportunity to read this book as an Advanced Reader Copy in return for a fair and honest review.
To celebrate her tour,Kathleen  is giving away a prize (1) Copy – Murder by the Sea (A By the Sea Mystery) by Kathleen Bridge – U.S. Only
Find out all the details and enter to WIN at Murder By the Sea Tour Giveaway.
Professional Reader Affiliates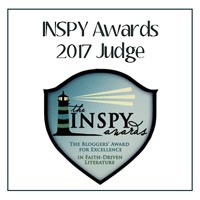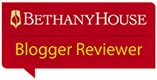 Affiliate Disclosure
I am grateful to be of service and bring you content free of charge. In order to do this, please note that when you click links and purchase items, in most (not all) cases I will receive a referral commission. Your support in purchasing through these links supplements the costs of keeping my website up and running, and is very much appreciated!