Mrs. Odboddy: Undercover Courier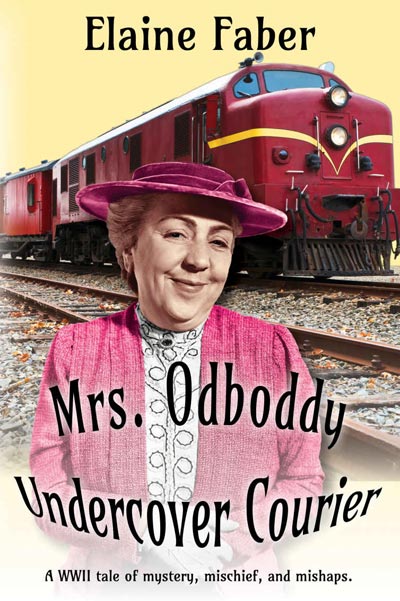 Author: Elaine Faber
Publisher: Elk Grove Publications
Print Length: 199 pages
Release Date: February 8, 2017
I Rate it:    
Genre: Cozy
Asked to accompany Mrs. Roosevelt on her Pacific Island tour, Agnes and Katherine travel by train to Washington, D.C. Agnes carries a package for Colonel Farthingworth to President Roosevelt.
Convinced the package contains secret war documents, Agnes expects Nazi spies to try and derail her mission.
She meets Irving, whose wife mysteriously disappears from the train; Nanny, the unfeeling caregiver to little Madeline; two soldiers bound for training as Tuskegee airmen; and Charles, the shell-shocked veteran, who lends an unexpected helping hand. Who will Agnes trust? Who is the Nazi spy?
When enemy forces make a final attempt to steal the package in Washington, D.C., Agnes must accept her own vulnerability as a warrior on the home front.
Can Agnes overcome multiple obstacles, deliver the package to the President, and still meet Mrs. Roosevelt's plane before she leaves for the Pacific Islands?
Mrs. Odboddy: Undercover Courier is a hysterical frolic on a train across the United States during WWII, as Agnes embarks on this critical mission.
Guest Post from Caryl McAdoo
The Secret to Writing a Compelling Series (Elaine Faber)
Did you ever think about what goes into writing a cozy mystery series? How to keep the original readers happy in later books and creating new readers along the way? Here are some 'behind the scenes' secrets.
The first novel: The first novel must introduce a compelling plot and a likeable character in the very first chapter, if there is any hope that the reader will continue with the story. The author may include her own ideas, humor, personality, fears or interests into her characters, particularly the protagonist. The plot may even include some element of facts from social media or the author's experiences. Or it may be completely fictional but based in a time or place of historical relevance, as in my humorous WWII mystery adventures.
In my novel, Mrs. Odboddy Hometown Patriot, Agnes is an eccentric elderly woman who fights the war from the home front. She is determined to thwart conspiracies and expose Nazi spies in her small town. Her accusations are usually wrong, nevertheless, Agnes is not deterred from doing her duty and exposing evil where she finds it, which she invariably does. This puts her into unusual circumstances with hysterical results.
By the last page of book one, the goal is for the reader to have developed a desire to want to continue another journey with the protagonist. We want them to clamor for the sequel.
The sequel: In the sequel, the author must engage in a clever dance, writing what follows next after the first adventure. An underlying, unresolved event has likely carried over from book one into book two but new crises must occur with which the protagonist must struggle.
The trick is to keep previous readers engaged in this new adventure, and yet hook the new readers starting with book two by giving enough information to capture their heart without boring the old readers. Ah one, and a two, side step, side step!
Mrs. Odboddy Undercover Courier takes Agnes and her granddaughter, Katherine on a train trip across the USA, as she delivers a package to President Roosevelt she is convinced contains secret documents. Sure that she will confront Nazi foes after her package, never fear, Mrs. Odboddy will cope and deliver hysterical circumstances and plenty of laughs along the way.
The third in the series: The third novel in a series has even more challenges than book two. You likely have more 'old' readers following the series and another batch of new readers who need to understand enough of what happened before, so book three makes sense. In the third book, usually the last in a series, all the loose ends of the underlying event must be concluded within the context of another complete and new mystery adventure. Keep in mind that you want these 'new' readers to go back and buy book one and two! Whew! The conclusion must leave the reader contented and yet weeping for a fourth adventure.
Mrs. Odboddy – And Then There Was a Tiger, the third Mrs. Odboddy adventure, will be published in late 2017 or early 2018. Agnes is accused of a burglary and involvement with a counterfeit ring. The plot heats up when Sher Khan, the tiger at the County Fair, become central to the mystery.
So there you have it. And now you have the opportunity to read one or both of my WWII humorous mystery/adventures. Happy reading.
Elaine Faber's short stories are published in magazines and multiple anthologies. She is an active member of Sisters in Crime, Inspire Christian Writers and Cat Writers Association.
Black Cat's Legacy, Elaine's debut fantasy cat-mystery novel., is the first in a series of three Cat Mysteries involving Thumper, who solves mysteries with the aid of his ancestors' memories.
Elaine lives in Elk Grove, CA, with her husband. They share their home with four house cats, and usually more, counting those at the door night and morning looking for a hand-out.
Mrs. Odboddy - Hometown Patriot is the first in Elaine's WWII humorous mystery series. Mrs. Odboddy fights the war from the home front, seeing conspiracies and spies around every corner. When Mrs. Roosevelt comes to town to attend a funeral, Agnes Odboddy's fears become a reality and she must prove she is, indeed a hometown patriot.
You can find Caryl on:
Book Review by Bree Herron
I really believe that the name of the character has to fit that character. You can't just name a sleuth Nancy Drew, and hope she will live up to the original Nancy. Or have a name that is so blah that you feel disconnected and easily forget the name. That won't be the case with this series.
Mrs. Odboddy (Agnes) is back in her second book and she has a pretty awesome mission. I mean it is amazing! The author won points with me for having Mrs. Roosevelt in the book, and well written I might add. Agnes is one, unique gal. I sure hope the cover is 100% on point with the image because that was Agnes to me all the way.  I haven't snickered or chuckled so much in a new mystery and this book gave me all the feels.  And the roosters, that were females, I shared that one at work.
The coolest part was each chapter, now I was savoring the story, because it wasn't one I wanted to rush but each chapter had the coolest title, and subtitle to it that I wanted to read what was coming next. It was the perfect foreshadowing for what was coming. I have been curious about this author and never connected to review till now, if all her books in her variety of mystery series read and give the same feelings as Agne's series does, I need them all.  Readers that want mystery that is charming and funny, with one of the funniest sleuths out in the market today, need to read this series!
What would be the most charming character name that you could come up with?
**DISCLAIMER: I was provided an opportunity to read this book as an Advanced Reader Copy in return for a fair and honest review.
<h2><span class="inner">Giveaway</span></h2>
Now, I know that you all are wanting to get your hands on the book, it is super easy to do. Just comment answering the question above! Winner receives an e-book copy of the book! Trust me you don't want to miss this chance!
Professional Reader Affiliates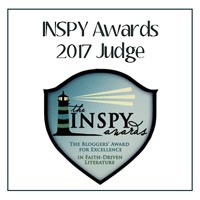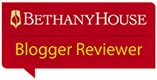 Affiliate Disclosure
I am grateful to be of service and bring you content free of charge. In order to do this, please note that when you click links and purchase items, in most (not all) cases I will receive a referral commission. Your support in purchasing through these links supplements the costs of keeping my website up and running, and is very much appreciated!