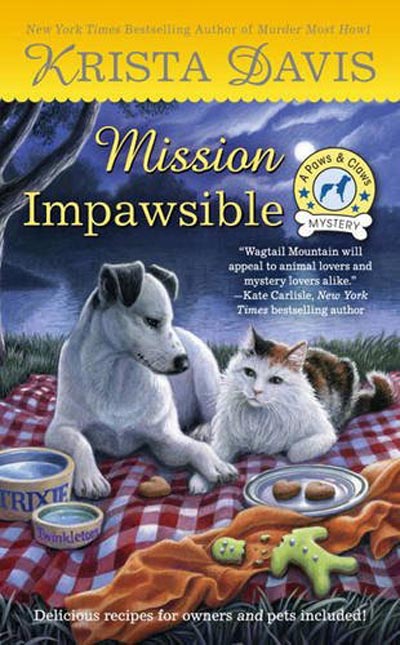 Author: Krista Davie
Publisher: Berkley
Print Length: 294 pages
Release Date: February 7, 2017
I Rate it:    
Genre: Cozy
From the New York Times bestselling author of Murder Most Howl comes the fourth Paws & Claws mystery…
In the pet-friendly town of Wagtail, Virginia, there's no love lost when Holly Miller meets her match in a murderer…
 
Holly and her grandmother, Oma, are working their tails off to prepare the Sugar Maple Inn for an upcoming matchmaking event for pet owners. While Holly has no interest in pairing up, Oma plans on playing Cupid and finding someone to warm her reluctant granddaughter's heart.
Unfortunately, one man Holly does meet is cold—dead cold—and he has a personal letter from Oma in his pocket. As suspicion is cast over the inn's guests, Holly—with the help of her furry friends, Trixie the Jack Russell and Twinkletoes the cat—must fetch the real killer, or she may soon have a date in court.
Delicious recipes for owners and pets included!  
New York Times Bestselling author Krista Davis writes the Domestic Diva Mysteries and the Paws & Claws mysteries for dog and cat lovers. She grew up devouring Nancy Drew, the Hardy Boys, and Agatha Christie and still loves a good mystery. Like her domestic diva, Sophie Winston, Krista enjoys cooking (okay, eating!) and entertaining, but she'd just as soon leave the cleaning to someone else.
Krista Davis lives and writes in the Blue Ridge Mountains of Virginia. She lived in Northern Virginia for many years and resided for a time in Old Town Alexandria where her Domestic Diva Mysteries take place.
Krista also writes the Paws and Claws Mysteries, which debuted with MURDER, SHE BARKED. They are set in a resort town that caters to people who want to vacation with their dogs and cats. Alas, charming Wagtail Mountain, Virginia, where dogs and cats are welcome everywhere is fictional.
She likes to cook and bake (okay, what she really likes is eating) so it was only natural for her to include recipes in her mysteries.
Her three dogs and two cats have inspired the animal characters in her books.
Book Review by Bree Herron
The mission is simple, go grab this book! Seriously, this book is awesome. No, really it is. And here's why; it holds such a unique mystery that you want more, then you have the cute romance, and it's Wagtail, I love this town. Oh the sounds of love, the tender whispers, the soft giggles, the murder. That's right we have murder mixing it up with the lovebirds. As always Krista gives you some great reasons to dislike the victims, though murder is never the answer.  I am a huge Holly Miller fan, she is such a fun character and Trixie her dog well, the little stinker is always finding the bodies. In this case though I was hoping for Trixie to lead Holly to love. One aspect I really loved was the thought that your pet could lead you to love, I have always believed in animals having a sixth sense about people, good or bad. I think showing this in a book was a great idea, and at points it certainly felt like mission impossible for characters to find love, but you will be pleasantly surprised. The new visitors will have you laughing out loud at some of their antics. I was chuckling while reading this book. The only downfall is the end of this book, as I was wanting and always am wanting more. Overall, the book will make you laugh out loud, sigh with a blubbering heart and hope for love in Wagtail. I loved the depth of relationships and the crime solving as always, Krista Davis didn't disappoint in the latest, and I am eager to return to Wagtail.
What would you like to see next from Krista?
Haven't read her work yet, which book do you want to start with?
**DISCLAIMER: I was provided an opportunity to read this book as an Advanced Reader Copy in return for a fair and honest review.
<h2><span class="inner">Giveaway</span></h2>
To celebrate the release of this wonderful book, I am giving one lucky person a chance to receive a copy of one "A Paws and Claws Mystery" this will be winner's choice. Click Here to enter and answer the question above.
Professional Reader Affiliates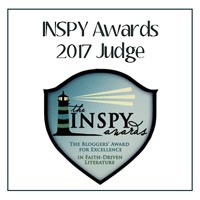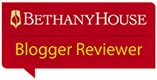 Affiliate Disclosure
I am grateful to be of service and bring you content free of charge. In order to do this, please note that when you click links and purchase items, in most (not all) cases I will receive a referral commission. Your support in purchasing through these links supplements the costs of keeping my website up and running, and is very much appreciated!