Midnight Mysteries: Nine Cozy Tales by Nine Bestselling Authors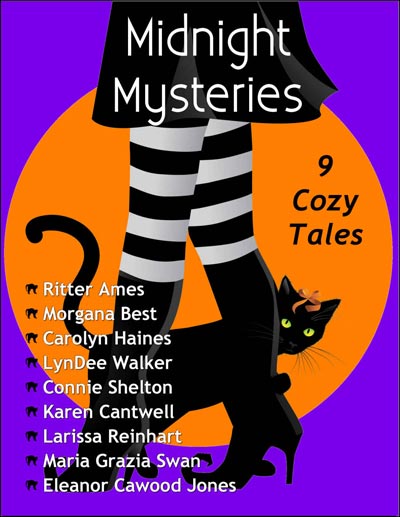 Author: Ritter Ames, Morgana Best, Karen Cantwell,
Carolyn Haines, Eleanor Cawood Jones, Larissa Reinhart,
Connie Shelton, Maria Grazia Swan, LynDee Walker
Print Length: 377 pages
Release Date: September 11, 2016
I Rate it:    
Genre: Cozy
Midnight Mystery Summaries
Organized for Masked Motives
Ritter Ames (Organized Mysteries series)
Kate McKenzie never dreamed when she started her business, Stacked in Your Favor, she'd spend nearly as much time crime solving as organizing. But with Halloween approaching and too many items on the to-do list, she and Meg Berman find themselves in another puzzling dilemma—where every answer leads to another question.
Clacking Bones
Carolyn Haines (Sarah Booth Delaney series)
When Jitty's husband, Coker, goes missing from the Great Beyond, Sarah Booth Delaney, Tinkie, and all the animals sign on to find out why the spirit is AWOL. Sarah Booth has to dig deep into the past to find the answer to this puzzling mystery.
It Takes a Ghost
Karen Cantwell (tie-in to the Sophie Rhodes mystery series)
New detective Brenna Sage can't solve a series of robberies—until she gains a partner in the guise of Marmaduke Dodsworth. While Marmaduke is better versed in decorum and refinement than forensics and interrogation, he has one decidedly clear advantage: He can walk through walls.
Spellbound Sweets
Connie Shelton (Samantha Sweets Magical Cozy Mysteries)
It's Halloween, one of the busiest times of the year for Samantha Sweet and the crew at her pastry shop, Sweet's Sweets. The gang looks forward to a gala costume party at the neighborhood bookstore, but the evening takes a different turn when a guest is murdered, a rare book vanishes, and Sam finds herself in the midst of another mystery.
The Vigilante Vignette
Larissa Reinhart (Cherry Tucker Mystery series)
When Cherry pays a mercy call on a neighbor, she's roped into a quid pro quo deal—if she recovers a stolen family heirloom both somewhat embarrassing and due to be discovered missing very shortly, the neighbor will use family clout to help her with zoning issues. But if she fails, the expression "someone's got her goat" takes on a whole new meaning. And when she discovers a thievery ring, illegal auctions, and green-eyed emotions after spotting Luke where he's not expected—it's another hilarious day in Halo, Georgia.
Frightening Features
LynDee Walker (Nichelle Clarke Mystery series)
Not a patient recovery patient, while Nichelle Clarke waits for an injury to heal all she really wants is a story to write and research—hard news to get her mind occupied. Instead, her boss gives her a fluff piece. Not her idea of fun. But with Nichelle snooping around, it's not surprising her soft story takes a decidedly hard turn.
Salad Days, Halloween Nights
Eleanor Cawood Jones (author of A Baker's Dozen)
A vegetable-loving chef has cooked his way into trouble when a Halloween treat leads to murder. If he wants a happy future, he must first make sure the police don't have him down as the main ingredient in a recipe for a prison sentence.
No Time to Witch
Morgana Best (The Kitchen Witch mystery series)
In a historical mystery prequel to the novel MISS SPELLED, Thelma Spelled must discover the mystery around a murder that entangles her and her husband. The paranormal tale reveals more about the magic of the house and early 20th century Australia.
Weeping Moon
Maria Grazia Swan (Lella York Mysteries series)
Lella York has a way of getting herself into trouble, even when she's doing volunteer work. Who's the mysterious storyteller, and what's going on at the senior living center? Will Lella find out before it's too late?
Ritter Ames is the USA Today Bestselling author of the Organized Mysteries series and the Bodies of Art Mysteries series. When she's not writing or brainstorming new mysteries Ritter is usually trying to get her favorite yellow lab to stay out of the pond, or keep her grouchy black cat from trying to give the dog away on Freecycle. Ritter would love to live on a boat and write from far flung locations around the globe, but the dog would constantly have to be fished from the water, and her husband and cat would just complain endlessly about the dog's smell, so staying on land seems to be the only good option to keep her sanity and not get sidetracked from writing.
Ritter tries to blog regularly at RitterAmes.com, subscribe there to get the latest news about upcoming releases, and inside scoops on her characters and series. She uses her Pinterest boards to capture great places and ideas she wants to use in both series. Follow her blog and boards to learn more about Ritter and her upcoming books.
You can find Ritter on: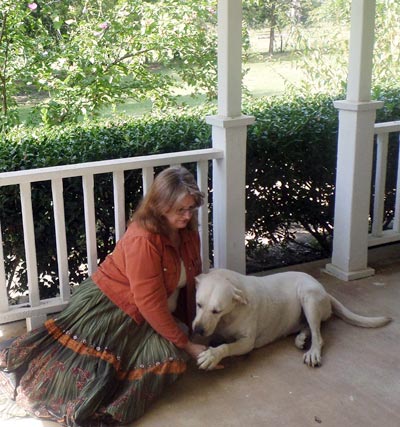 The Rest of the Midnight Mysteries Authors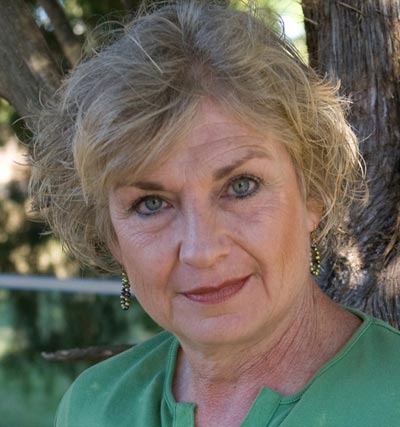 Carolyn Haines
Clacking Bones

Karen Cantwell
It Takes a Ghost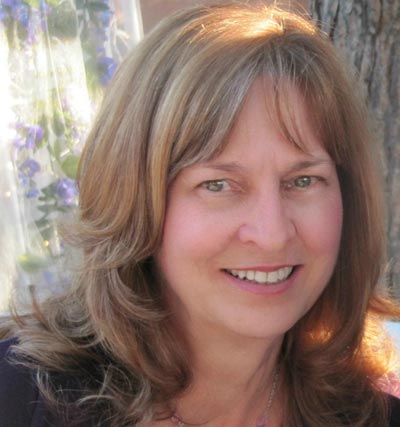 Connie Shelton
Spellbound Sweets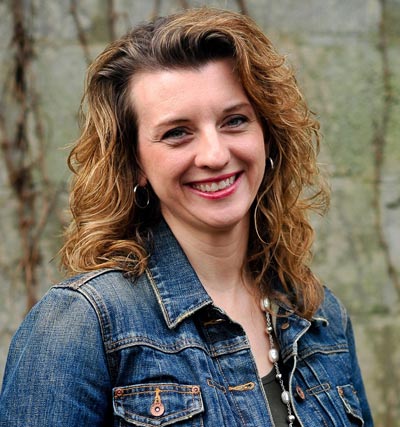 Larissa Reinhart
The Vigilante Vignette

LynDee Walker
Frightening Features
Eleanor Cawood Jones
Salad Days, Halloween Nights
Morgana Best
No Time to Witch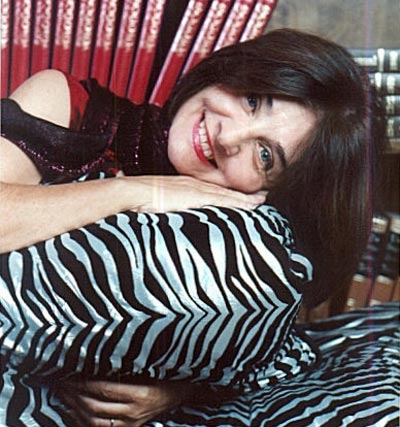 Maria Grazia Swan
Weeping Moon

Book Review by Bree Herron
It's the day of treats and tricks. Or as many call it, Halloween. What better way to celebrate then to share the BEST collection of short stories for the day? This book rocked my socks off, and gave me the shivers.
I have been a fan of over half the authors in this collection for sometime now. I was excited to read all the short stories by each author, and I even got to read a couple of new to me authors (don't worry I will be reading more of your work!). This was my treat for the spookiest day of the year. Though, I strong suggest reading it any time of the year and with the lights on. I didn't know what to expect when starting into this book. I have been a big fan of LynDee Walker, Connie Shelton, Ritter Ames, Carolyn Haines and Larissa Reinhart for sometime now, and was excited to review this book with them included. I was certainly not disappointed by their stories. Each held a quick pace, an epic mystery and perfect solving that gives anyone the shivers.
What really got me was the other authors; Eleanor Cawood Jones, Maria Grazia Swan, Karen Cantwell, Morgana Best. Where have you been my entire cozy mystery life? I was blown away! Great stories, that kept me up the night I read this book. It was that good, I couldn't put it down.
My biggest nightmare as always been having no sleep and a toddler running wild. Well, after reading this collection, I found a couple of new mysteries that set my imagination running wild into the blacken night of suspense. I felt as though putting this book down was worse than no sleep. And I did get a couple of hours in there. If you are looking for fantastic and out of this world authors in one great collection, this is a read for you. In fact, you could grab it today, and finish tonight. It is that good. You won't put it down.
My deepest thanks to all these authors for coming together in such a great collection of spooky tales. If I could give each of you five stars for your personal story I would, but truly this was a well deserved and amazingly written 5 star book (45 stars to be exact).  It has been years since I have had goosebumps from stories and it was so refreshing to read such great short stories!
To celebrate Halloween, tell me the scariest book you have ever read!
**DISCLAIMER: I was provided an opportunity to read this book as an Advanced Reader Copy. These are my thoughts and opinion based on the book provided.

<h2><span class="inner">Giveaway</span></h2>
One lucky commentator will receive an e-copy of Midnight Mysteries. Just respond to the question I posted above! Happy Haunting my friends!
Professional Reader Affiliates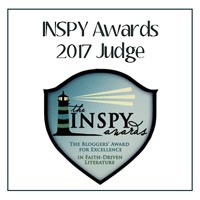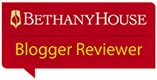 Affiliate Disclosure
I am grateful to be of service and bring you content free of charge. In order to do this, please note that when you click links and purchase items, in most (not all) cases I will receive a referral commission. Your support in purchasing through these links supplements the costs of keeping my website up and running, and is very much appreciated!