Mermaid Fins, Winds & Rolling Pins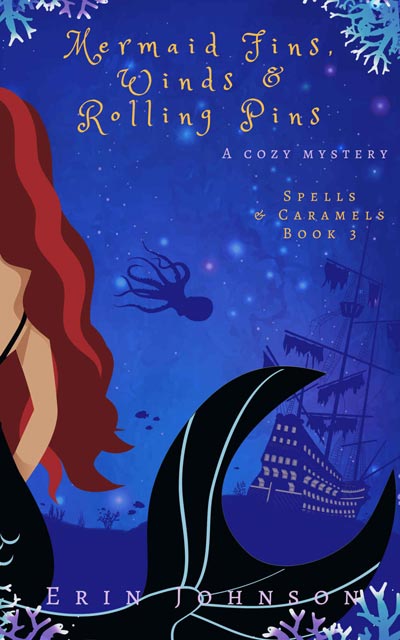 Author: Erin Johnson
Publisher: CreateSpace Independent Publishing Platform
Print Length: 296 pages
Release Date: November 21, 2017
I Rate it:    
Genre: Cozy
Murder at a Mermaid Nightclub
The enchanted village of Bijou Mer's on high alert, with the villainous Horace on the loose. Imogen's excited to escape the tension with a trip to the underwater Mermaid Kingdom to bake for the young mermaid queen's engagement to the pirate king.
But when the mermaids turn out to be less French Riviera and more Jersey shore, the bakers are wrapped up in their world of clubbing in sea caves and fighting off seals for the best tanning spots, and are embroiled in a pirate smuggling scandal. It gets worse when a member of the mermaid court is found dead in a fishing net, and one of Imogen and Maple's baked goods seems to be the murder weapon.
Imogen tries to fish out the real murderer to clear their names, while struggling with her romantic feelings for Hank. At the same time, she's working with him to learn to control her magic and investigate Horace's riddle and her own mysterious past.
As the mermaid court's freewheeling lifestyle rubs off on the bakers, the gang lets loose and passions rise to the surface. But with a giant octopus crawling the ocean floor, the mermaid court filled with simmering secrets and scandals, and the ever present threat of the Badlands Army, Imogen must solve the murder before she ends up fish food herself.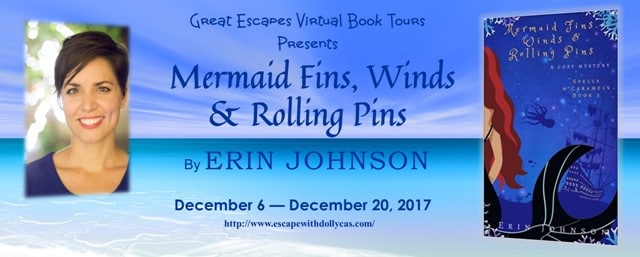 A native of Tempe, Arizona, Erin spends her time crafting mysterious, magical, romance-filled stories that'll hopefully make you laugh.
In between, she's traveling, napping with her dogs, eating with her friends and family, and teaching Pilates (to allow her to eat more).
You can find Erin on:
Book Review by Bree Herron
Not since reading Harry Potter, have I really enjoyed reading a mystical and magical book. Those are pretty special books to this reader. However, after reading this book I am here to say I am missing out! What a neat book this was, the title is catchy one that rolls off the tongue in conversation and the story line is really cool.
Witches, mermaids and pirates, oh my! What a feast of characters this book is host to. Truly the characters are out of this world. Our lovely hostess into this magic scene is Imogen a charming witch, well new witch as she learned about this in the past two books. Now she is mingling with characters that really do live up to the Jersey shore comparison. Imogen is wonderful, and I adore her personality and spunk for mystery.
Cover envy here! How does a reader not want to at least read the first page in a book with a cover like this! You must see it in person to see the small and wonderful details.
I think the premise of this book cracked me up a mermaid marrying a pirate. Now that is a fairy tale. But really it was amusing through out the book, how each group interacted and how Imogen handled many interesting ones.
Erin, sign me up to be your next biggest fan. I am beyond in love with this book and will be going back to the first two. There is truly something magical about this book and this author, maybe it is Imogen but, I like to think it is the combination. I feel as though I have not truly been enjoying a fantasy style mystery until this, and will look to read more.
Witch, Mermaid or Pirate- who would you be?
**DISCLAIMER: I was provided an opportunity to read this book as an Advanced Reader Copy in return for a fair and honest review.
<h2><span class="inner">Giveaway</span></h2>
Professional Reader Affiliates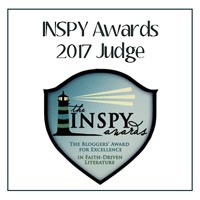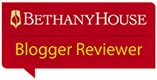 Affiliate Disclosure
I am grateful to be of service and bring you content free of charge. In order to do this, please note that when you click links and purchase items, in most (not all) cases I will receive a referral commission. Your support in purchasing through these links supplements the costs of keeping my website up and running, and is very much appreciated!