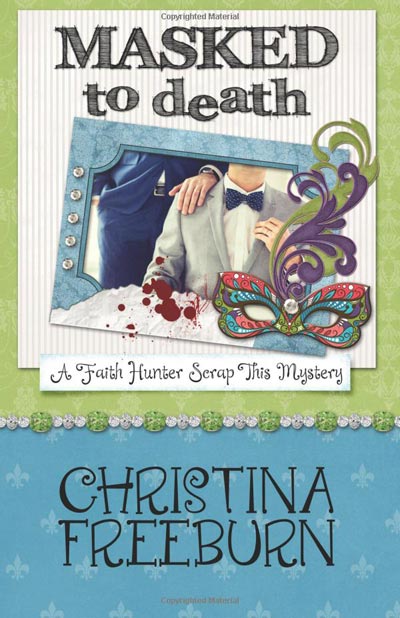 Author: Christina Freeburn
Publisher: Henery Press
Print Length: 238 pages
Release Date: January 24, 2017
I Rate it:    
Genre: Cozy
A Caribbean cruise is the perfect setting for a Roget wedding, and Faith meeting Ted's family. She also hopes the vacation gets their stalled romance moving, but it doesn't take long for that dream to capsize. Ted's daughter hates her. The ex-wife is adored. Odessa Roget is surly. And the banned father of a groom, John Roget, requests Faith's assistance in bringing down a jewel theft ring masterminded by his ex-wife.
Having had a man she loved accuse her of a crime, Faith won't let Odessa travel down the same path and agrees to help. Faith sets her course on uncovering the true criminals–which might be a groom's best friend. The romantic week turns disastrous as a wedding is interrupted, suspicious deaths point to murders, and Ted's daughter schemes to reunite her parents. Instead of diamonds being a girl's best friend, Faith finds they're cruising toward Davy Jones' Locker.

Christina has loved books since she can remember. There was nothing better than picking up a story and finding herself in another place and meeting new people. The love of reading evolved into the love of writing and she's been writing since her teenage years. Her first novel, Parental Source, was a 2003 Library of Virginia Literary award nominee. Whether it's a detective story or an inspirational romantic suspense, her stories usually involve some sort of crime where the characters are determined to see those wrongs righted.
Christina served in the JAG Corps of the US Army and also worked as a paralegal, librarian, and church secretary. She lives in West Virginia with her husband, children, a dog, and a rarely seen cat except by those who are afraid or allergic to felines.
You can find Christina on: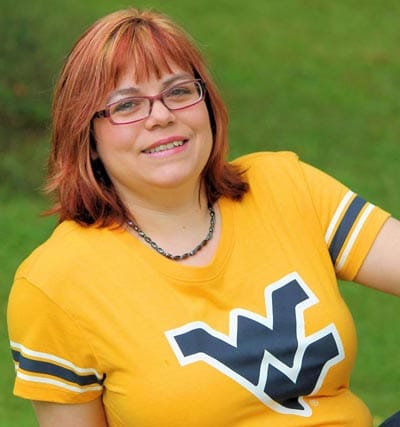 Bree
Thanks Christina for joining me today on Bibliophile Reviews.  I am excited to have you here today, and celebrating the release of your latest book Masked to Death. How did you begin your writing the Faith Hunter Scrap this Mystery series?
Christina Freeburn
Thank you so much for having me. When I first started writing, I wrote a police procedural series but soon found it wasn't a good fit for me because I didn't enjoy writing the graphic details I felt was needed for that style of book to sound authentic. I've always loved mysteries and had been scrap-booking for a few years and I thought a cozy series featuring a heroine who scrap-booked would work for the style of book I wanted to write.
Bree
We are in the fifth book, if readers haven't read the series would they be able to start here with the fifth book? Or should they read these in numerical order?
Christina Freeburn
I don't think the books have to be read in order, but if a reader started later in the series there would be details like relationships that started and were ended, and some of  Faith's prior sleuthing they'd know about ahead of time when they'd go back to read the previous books in the series.
Bree
Choosing one character from your books, which would you choose as your favorite? Which is the hardest to create?
Christina Freeburn
Besides Faith, my favorite character is Bob Roget, Ted's brother. I don't know what it is about Bob, but every time he has a role in the book (Faith helps Bob track down an identity thief at a crop retreat in Embellished to Death) he tries to take over. I find myself having to go back and cut down his scenes and remind him that Faith is primary and he needs to step back and let her do the sleuthing. (Part of me thinks Bob is angling for his own book). So far, the hardest character to create is a toss-up between the victim and the villain in the fourth book (Framed to Death) as I wanted both to blur the lines between deserving sympathy yet suffering because of their own actions.
Bree
What can us as readers expect in 2017 from you? Any new books after this one?
Christina Freeburn
Yes, there is another book in the Scrap This series. I'm currently working on the sixth book right now, Altered to Death.
Bree
It's January and like many I have made resolutions, have you made any for this year? Or any new goals?
Christina Freeburn
I didn't make any resolutions this year, but this year I told myself I was going to spend more time doing activities that I loved as last year I didn't carve out enough time and put all the fun things on the back burner. To help with that, I made a list of things I want to: see 1 movie a month at the theater, complete 1 craft project or a step of a project depending how large it is (like a quilt or crocheting a blanket) , read 6 books that are in a genre I don't normally read and 4 non-fiction books on a topic I'd like to know more about.
Bree
What was the last book of 2016 that you read?
Christina Freeburn
Tender Hearts by Gail R. Delaney.
Bree
What is the first book for 2017 that you have read or plan to read?
Christina Freeburn
The first book I read in 2017 was Harry Potter and the Goblet of Fire. Currently, I'm reading The Paris Wife by Paula McLain
Bree
Thank you for joining me Christina and I look forward to all your stories coming and reading myself through Faith's adventures!
Book Review by Bree Herron
Faith is back in her latest adventure. This time it is on some choppy seas for a cruise trip, and Faith is making enemies aboard the ship that could impact her future. Faith is on the lookout for land, ahoy in this charming new mystery!
Faith is my kind of sleuth. She was friends with everyone! Well, except for Ted's daughter, and mother. But don't let those two get you down. Faith has such mental comments towards them that I found myself laughing out loud,and agreeing. She certainly has a knack for getting in the hot water. However, never fear Ted does come to rescue, though he is conflicted in this story on who to spend time with. I loved her ability to let things just roll. Faith makes solving murders and dangerous crimes seem like a peaceful sail on a lake. This was the first chance I had in reading her tales, but this won't be the last. I felt as though I was drawn to the previous stories and will be going back to read them.
When you want a mystery that has some jumps, skips and twists that lead you to many different answers. This is the book for you. You will enjoy the leading down many different paths as you solve this story. Faith will charm you to no end, and the end is 10 stars alone! Trust me you need to read this book, just to read the fabulous and perfect ending.
Please join the conversation and comment below. Have you read… If so what did you think/like?
**DISCLAIMER: I was provided an opportunity to read this book as an Advanced Reader Copy in return for a fair and honest review.
<h2><span class="inner">Giveaway</span></h2>
Professional Reader Affiliates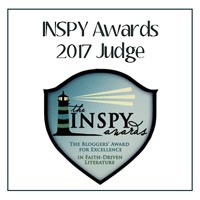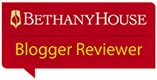 Affiliate Disclosure
I am grateful to be of service and bring you content free of charge. In order to do this, please note that when you click links and purchase items, in most (not all) cases I will receive a referral commission. Your support in purchasing through these links supplements the costs of keeping my website up and running, and is very much appreciated!