Author: Clover Tate
Publisher: Berkley
Print Length: 303 pages
Release Date: December 5, 2017
I Rate it:    
Genre: Cozy
Kite shop owner Emmy Adler becomes the prime suspect in a murder investigation that could send her dreams crashing to the ground…
With summer drawing to a close in Rock Point, Oregon, Emmy Adler hopes to beat the seasonal drop in business by winning the annual kite festival. What better way to garner publicity for the handmade kites sold in her shop, Strings Attached? In the days leading up to the festival, Emmy's ambitions are soaring. Even an argument with reality TV star and contest judge Jasmine Normand can't bring her down. But when Jasmine is found dead the morning after their altercation, Emmy's no longer flying high.
When the police open an investigation into Jasmine's death and deem it a murder, Emmy falls under suspicion. With a national tabloid reporter convinced that she is guilty and business at her shop at a standstill, Emmy has to trade kite making for crime solving—or find all of her ambitions blown off course.
Clover Tate (Angela M. Sanders), writer of cozy mysteries featuring Emmy Adler, a kite shop owner in the fictional beach town of Rock Point, Oregon. In Blown Away, the first book of the series, Emmy has two life-altering experiences the same day. One is that she achieves her life's dream by opening Strings Attached, a shop in the ground floor of a former Victorian home selling the artistic kites she creates. The other involves finding the body of a local chef washed in with the tide. Emmy has no choice but to get involved when her best friend is wrongly accused of murder.
You can find Clover on: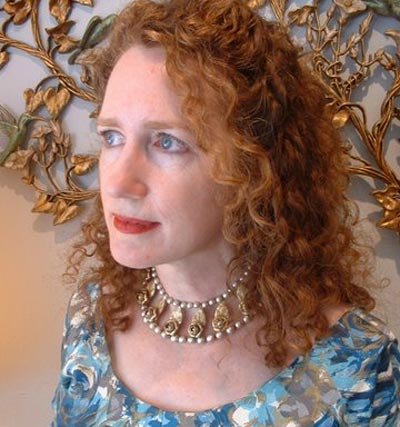 Book Review by Bree Herron
I have a secret, I have been coveting this series for the covers! Glad, I got that off my chest. Now I am becoming a fan of this series for the words between the pretty and whimsical covers.
Meet Emmy, a fun a talented kite creator. Alright, that isn't her official title, but since I met her in the second book, I am going with that as a description of her cool job. Emmy has the coolest ability to make amazingly detailed kites. I mean these are not those kites you had as a kid that were plastic and only good for one session. Emmy makes art that can soar in the air. She is also a cool sleuth, even though she gets led down the wrong path in this book.
As I previously mention this cover would be a good only reason to read this book. I am a huge judging person of covers and this cover is perfection! I love that it is whimsical and fun, it looks as though it alone could be a fabulous creation from Emmy. I am trying to Mary Poppins myself into the cover, I'll keep you updated if that works out.
I loved the mystery in this book, but what got me was the detail to Emmy's passion. The author really gave life to Emmy with her work and even when she was torn away to solve the murder and crimes, Emmy was flawless in her passions. I really enjoyed the little twist in the climax of the story, I mean I was with Emmy all the way, then side path to the real murderer. Well done Ms. Tate.
Rock Point, Oregon where it sounds like the place to be. With waves crashing against the cliff, charming residents of the sweet town. This was a great setting to head to on a cold day.
As the second book in the series, I felt as though I could easily read it as a stand alone, and yet go back to introduce myself properly to Emmy. This author has created a well plotted, highly enjoyable book and I am eager to see what comes next for Emmy.
**DISCLAIMER: I was provided an opportunity to read this book as an Advanced Reader Copy in return for a fair and honest review.
<h2><span class="inner">Giveaway</span></h2>
To win a copy of Live and Let Fly comment on the post! If you share the post link (copy and past the link to the post), share that in your comment for an extra entry!
Professional Reader Affiliates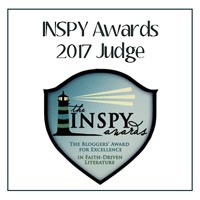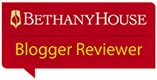 Affiliate Disclosure
I am grateful to be of service and bring you content free of charge. In order to do this, please note that when you click links and purchase items, in most (not all) cases I will receive a referral commission. Your support in purchasing through these links supplements the costs of keeping my website up and running, and is very much appreciated!