Author: Mary Marks
Publisher: Kensington
Print Length: 288 pages
Release Date: July 25, 2017
I Rate it:    
Genre: Cozy
The newest member of Martha's close-knit quilting circle has an eye for couture. But when the designer's fingerprints are found blanketing a crime scene, Martha must prove that he didn't have a hand in homicide!
 
Martha Rose is alarmed by the discovery of Dolleen Doyle's dead body, especially when evidence suggests a fellow quilter committed the crime.  Set on clearing her pal, Martha searches for answers—but with ties to a convicted fraudster's stolen millions and a secret office room, the victim's past raises even more questions. As Martha inches towards the culprit, she learns that wrapping the case up—and living to baste another square—will be trickier than she ever imagined . . .
Guest Post from Mary Marks
WHY IS MARTHA JEWISH?
One of my readers wrote, "I love how you weave the Jewish faith into the stories…Was it a given you were going to do it? Were you concerned some people might be put off by involving faith or that specific faith?" I love the question, and wanted to share with you how that whole thing came about.
When I first thought about writing a mystery, the old advice of "write what you know" kept rattling around in my head. I knew that to create a convincing main character, I had to get inside her mind and heart. She needed to be a whole person with strengths and deficits, personal issues, and a well-defined outlook on life. So, I loosely modeled Martha Rose after me: a quilter of a certain age who was short, divorced, overweight, suffered from fibromyalgia, and Jewish.
I didn't hesitate to make her Jewish, as I believed that Jewish women were generally underrepresented in literature, especially in cozy mysteries, and especially as main characters. And giving Martha this unique identity would guarantee that her character would stand out in the crowded field of cozy mysteries.
I never worried that some readers might be offended or object to the fact that a Jewish Martha didn't fit the traditional mold of a female sleuth. My goal was not to promote the Jewish faith. Proselytizing is not something Jews do. Nor was it appropriate to delve into her personal relationship with God. I'll leave that to a different genre of fiction. But making Judaism part of her identity deepened her as a character and made her a more complex person.
I was also eager for the opportunity to inform my readers about Jewish practices in an entertaining way. For example, many important scenes take place on Friday nights at the Sabbath table where Martha has a chance to come together with the important people in her life. Not only are personal issues discussed, but some sleuthing gets done. And while all this is happening, the reader gets a small glimpse of some of the ancient rituals. And depending on the time of year a story takes place, the reader will learn throughout the course of the book a little bit about other holidays or special observances on the Jewish calendar.
Finally, in these days of sharp partisanship and growing intolerance, I wanted to showcase how common interests can bring people of diverse backgrounds together. Martha's best friend Lucy is Catholic, yet they respect and love each other like sisters. Their friend Birdie is vaguely pagan, yet they love her equally and never judge her. Jazz Fletcher is wholeheartedly absorbed into their quilting circle even though he is gay. I try to emphasize the theme of love and tolerance, because it is a message we all need to be reminded of, no matter what our personal faith is.
I liken my stories to a loaf of raisin challah, Sabbath bread made of strips of dough braided together. Each strand is an important element: the main plot, the sub-plots, quilting, American history, women's history, and friendship. And the sweet raisins sprinkled throughout, are the bits of Judaism and Jewish practices for my readers to discover.
Mary Marks grew up in Los Angeles and the San Francisco Bay Area. She became an award winning quilter after retiring from an administrative job at UCLA. Her first quilting mystery, Forget Me Knot, was a finalist in the 2011 Malice Domestic competition.
"I always heard that the best stories come from writing what you know, so Martha Rose is loosely modeled after me: a divorced, overweight Jewish quilter of a certain age who lives in the San Fernando Valley." The smart but impulsive Martha Rose is aided and abetted by her best friends Lucy and Birdie and a cast of quirky characters.
The author is an unrepentant Hidden Object game player and Sudoku addict. "Solving puzzles, finding patterns, piecing things together--that's what quilters and mystery writers do all the time," says the author.
Learn more about the author at marymarksmysteries.com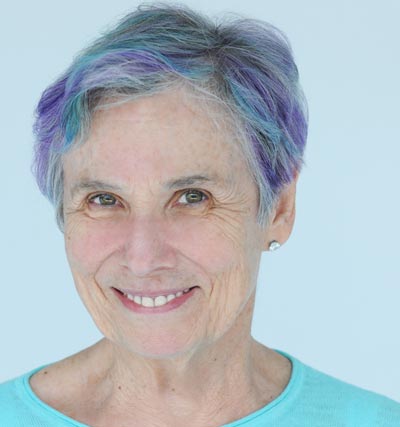 Book Review by Bree Herron
Where has this series been for me? I feel like I have wandered the cozy shelves and found the diamond hiding in the masses. It's thrilling, exciting and funny! Meet Martha or that is what I did with Knot What You Think, she is the sleuth with a Jewish twist. I really loved how this part of her made her such a standout character, in the masses of cozy female sleuths. She is the first to be Jewish that I can recall, and I thought the author did a fantastic job of blending the faith into the story line, and no she isn't preaching or making this a faith based mystery. She just included details that would be important, such as holidays. Martha and her group of friends are like the quilting Golden Girls with mysteries. They are funny, witty and stick together through the good and bad. In fact in this mystery that hosted suspects that were sons, daughters, friends, lovers. And the murderer was one that I couldn't even guess! It was nice to see such positive relationships balance out the mystery and murder, there was even the most unique wedding I have read in a cozy that didn't involve murder.
"Google is like those old Jewish yentas in bad wigs who trolled the neighborhood sniffing out good gossip."-ch 3
Overall, I loved the book, and the characters will certainly make a reader come back for more. I can't sew a stitch but reading this was the perfect fix! I am eager to go back and read the others, and I am hoping for a next book, because I need to know the voice!! The ending will leave you asking for more!
Have you read a book by Mary Marks?
**DISCLAIMER: I was provided an opportunity to read this book as an Advanced Reader Copy in return for a fair and honest review.
<h2><span class="inner">Giveaway</span></h2>
Want to weave into this mystery with Martha? Here is your chance to win 1 of (2) Print Copies – Knot What You Think (A Quilting Mystery) by Mary Marks. Enter below and may the books be ever in your favor!
Professional Reader Affiliates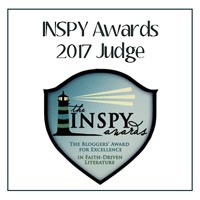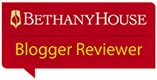 Affiliate Disclosure
I am grateful to be of service and bring you content free of charge. In order to do this, please note that when you click links and purchase items, in most (not all) cases I will receive a referral commission. Your support in purchasing through these links supplements the costs of keeping my website up and running, and is very much appreciated!