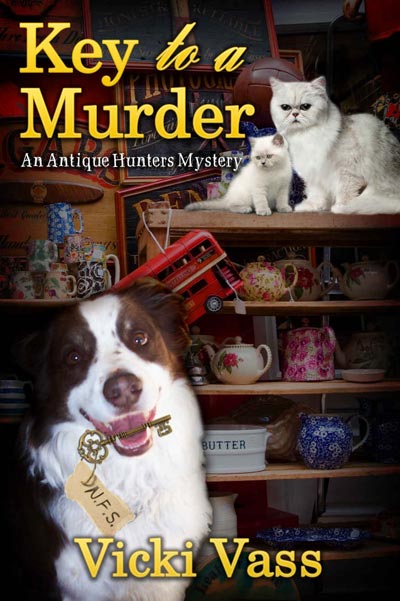 Author: Vicki Vass
Publisher: Cozy Cat Press
Print Length: 176 pages
Release Date: August 12, 2016
I Rate it:    
Genre: Cozy
Obedience is better than sacrifice…and trumps romance, no matter how sweet.
Profound loneliness propels a childless widow west with the idea of choosing an orphan to share her life. On the way, a fellow traveler takes her by surprise. She never dreams, is unprepared, doesn't need another man, but can't get him out of her head…or heart. He's so perfect—every bit the one she'd searched for as a young woman—except his mistrust of God has erected a wall she cannot breach.
Marcus Ford blames God and struggles for peace after losing his wife and baby. Not once has he considered another woman could be the answer, but the widow is like none other he's ever met. He falls hard, but plans are taking him east. Hope dashed sends two hearts into the pit. If only Ford could forgive God or the widow ease up on her adamant resolve.
Will God's mercy shine a beacon in the fog of despair and prove sufficient to heal their souls?
Guest Post from Betsy Buttersworth
Hillstrom. I shudder at the word, Hillstrom. She is my arch rival, my long-time frenemy. Have I introduced myself yet? How rude. I am Betsy Buttersworth, a sticky problem for Anne Hillstrom, the heroine of Vicki Vass' antique hunting series. Unwittingly I often help Anne solve mysteries.
I wouldn't say I am a constant problem for Anne. I can't help it if we share the same taste in vintage clothes, antique china and even men. We are constantly at odds, and I don't know why. When we were younger, we were good friends. We grew up side by side, sharing clothes, playing games, even staging plays.
Our friendship changed when we became older and competed for men. And CC, our other friend, always stood by Anne's side, standing guard, protecting her from me. It is not fair. I am the glue of the trio.
I try to hold back, to not be mean but it is as if I can't help myself. Whenever Anne is in the room, I am spurred to be competitive, to trade insults, to behave badly. Can I help if I have more money than Anne? If I can buy what I want without worrying? If I can take care of myself? It all comes from marrying well. That is the key to everything. My first husband left me quite well provided for. This enables me to sit back and do what I want – a little shopping, a lot of lunches and of course, book club.
Anne scoffs at my book club. We do actually read the book upon occasion. Most recently, we read Key to a Murder, the latest book in the Antique Hunters Mystery Series. I have to say I thought my part was played very well in this book. Vicki did a marvelous job, capturing my personality and sharing it with her readers.
I am turning around. I mean to turn a new leaf, to address my problems with Anne as an adult but somehow when we are together I can't help myself. I find myself behaving badly. Recently I invited Anne to give a talk on her antique hunting to my ladies' club. She had been away on a buying trip so I thought she could share what she learned. I thought that was very generous of me to allow her the opportunity.
She seized that opportunity to share details of her upcoming Christmas sale at her store, Great-Aunt Sybil's Attic. I'm not sure I would call that hodgepodge a store, most of its merchandise is remnants from her overflowing garage and storage lockers. Anne has never met an antique she doesn't like. I tend to be slightly more selective, preferring to carefully select my treasures from a curated list of high-end names such as Limoges, Tiffany, Sevres and of course, Baccarat.
Her store does bring customers to my chocolate café, which I conveniently located next door. I don't need to run a shop, mind you. I wanted to have something to do with my free time and only visit when I have nothing better to do. Right now, I have to run, I have a meeting with the local chapter of the Daughters of the American Revolution. TaTa. . .
With a passion for shopping and antiques, Vicki Vass turned in her reporter's notebook to chronicle the adventures of Anne and CC, two antique hunters who use their skills to solve a murder case.
Vicki has written more than 1,400 stories for the Chicago Tribune as well as other commercial publications including Home & Away, the Lutheran and Woman's World. Her science fiction novel, The Lexicon, draws on her experience in Sudan while writing about the ongoing civil war for World Relief.
She lives in the Chicago area with her husband, writer and musician Brian Tedeschi, son Tony, Australian shepherd Bandit, kittens Terra and Pixel, seven koi and Gary the turtle.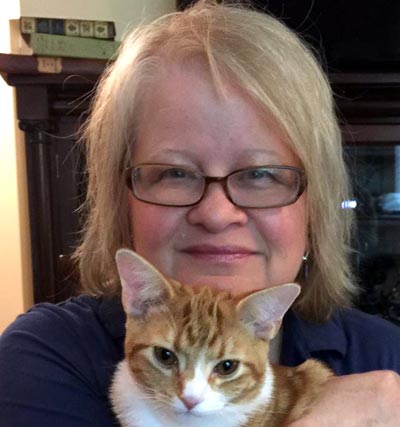 Book Review by Bree Herron
My only disappointment is that the characters were leaving Paris, when I found them but I loved this backstory from the previous book. This book was enjoyable, and fun. Guess, I will just have to read the other books ahead of this one. The mystery was well thought out, and great at keeping me intrigued.
This is the fourth book in a series, that is now on my TBR list (Guys, check this series out!) it was witty, charming and mysterious all in the right places. It is the first of the series that I have read, but I felt as though I had known the characters for years. Vicki Vass, creates the characters in a way that makes the reader feel as though they are old friends, and the setting is perfect! I adore a good antique hunt and to have rare finds, and  a fun blog makes me a new fan. The romance level is cute, not the biggest aspect of this book, and as a reader I really enjoyed that!
Readers will enjoy this book if they have a fondness for unique antique finds, characters that are old friends, and mysteries that hold more than their average mystery story.
How do you feel about antiques?
**DISCLAIMER: I was provided an opportunity to read this book as an Advanced Reader Copy in return for a fair and honest review.
Blog Stops
November 1 – A Chick Who Reads – REVIEW
November 2 – Books,Dreams,Life – REVIEW
November 3 – Grace. Gratitude. Life. by Marie McNary – REVIEW(Killer Finds)
November 3 – Island Confidential – CHARACTER INTERVIEW
November 4 – 3 Partners in Shopping, Nana, Mommy, &, Sissy, Too ! – SPOTLIGHT
November 4 – Cozy Up With Kathy – CHARACTER GUEST POST
November 5 – Melina's Book Blog – REVIEW
November 6 – Lisa Ks Book Reviews – REVIEW, GUEST POST
November 7 – Community Bookstop – REVIEW
November 7 – A Blue Million Books – GUEST POST
November 8 – Nadaness In Motion – GUEST POST
November 9 – The Pulp and Mystery Shelf – INTERVIEW
November 10 – Book Babble – REVIEW
November 11 – Laura's Interests – REVIEW, CHARACTER GUEST POST
November 11 – StoreyBook Reviews – GUEST POST
November 12 – A Holland Reads– REVIEW, SPOTLIGHT
November 13 – Bibliophile Reviews –  REVIEW, CHARACTER GUEST POST
November 14 – Brooke Blogs – REVIEW
<h2><span class="inner">Giveaway</span></h2>
To celebrate her tour, Vicki is giving away1 copy of her newest book, Click HERE for your chance to win!
Professional Reader Affiliates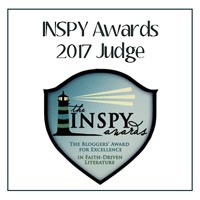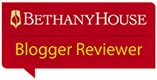 Affiliate Disclosure
I am grateful to be of service and bring you content free of charge. In order to do this, please note that when you click links and purchase items, in most (not all) cases I will receive a referral commission. Your support in purchasing through these links supplements the costs of keeping my website up and running, and is very much appreciated!