Every Tuesday come join me as I discuss a recent cozy mystery in review and have Goûter (tea time). Readers can enjoy a thoughtful review while sipping on their favorite teas, they may find new teas to love as well. I will be recommending a good tea for each book. Come cozy up with Tea Time Tuesday. This beautiful Tuesday I am excited to share a delicious book with you. Italian Iced is one of those books that is cool enough to read for the summer and yet spicy for the winter. So really there is never a bad time to enjoy the mystery. I certainly enjoyed an Italian Iced  Cream Soda while reading this book! I hope you do too! Want a recipe to make the drink, look here!
This Week's Tea Time Tuesday
An Ethnic Eats Mystery, Book 3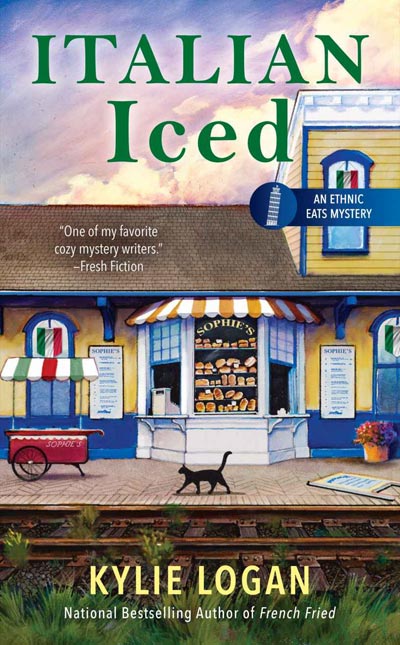 Author: Kylie Logan
Publisher: Berkely
Print Length: 324 pages
Release Date:June 26, 2018
I Rate it:    
Genre: Cozy
Hot pasta and a cold corpse make for quite a combination in the latest book in the Ethnic Eats mystery series.
When Laurel Inwood features Italian cuisine on the Terminal at the Tracks menu, she knows she'll need to stock the shelves, the fridge, and the freezer with plenty of wonderful delicacies. She just never expected one of them to be her former employer, Hollywood superstar Meghan Cohan.
And one day, when Laurel is at the restaurant early to get ready for the regular rush of customers, that's exactly what she finds–Meghan dead in the Terminal freezer.
What's a Hollywood A-lister doing in Hubbard, Ohio?
For Laurel, that's the real question, because the first question she'd ask in any other murder investigation–who would want the victim dead?–seems pretty much a no-brainer in this case.
Who would want Meghan dead?
Just about anybody who had ever met her.
Kylie Logan is the national bestselling author of The League of Literary Ladies Mysteries, the Button Box Mysteries, the Chili Cook-Off Mysteries, and the Ethnic Eats Mysteries.
Book Review by Bree Herron
A flash from the past leads to murder in the latest Laurel and crew adventure! I really loved that it was easy to understand why the victim was who they were. It lead the reader to want to just solve the mystery and questions that would pop to mind.
Got to love a victim that you just will love to hate, along with all the other characters who disliked her. It was the perfect victim and I really enjoyed the questions that came along with the victim. It was a nice and pleasant twist that the author used to keep this reader engaged.
Overall, I felt like this was a quick read! I finished it super fast and found myself re-reading the series. I do wonder if this is the end of the series and hold hope that it isn't. Cozy fans that love good food and fun times will certainly enjoy reading this mystery!
**DISCLAIMER: I was provided an opportunity to read this book as an Advanced Reader Copy in return for a fair and honest review.
<h2><span class="inner">Giveaway</span></h2>
Comment on what you would name a mean girl in a novel for your chance to win a copy!
Professional Reader Affiliates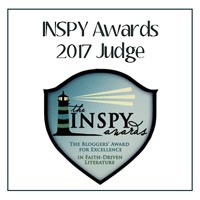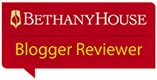 Affiliate Disclosure
I am grateful to be of service and bring you content free of charge. In order to do this, please note that when you click links and purchase items, in most (not all) cases I will receive a referral commission. Your support in purchasing through these links supplements the costs of keeping my website up and running, and is very much appreciated!