Author: Iona Whishaw
Publisher: Touchwood Editions
Print Length: 384 pages
Release Date: April 10, 2018
I Rate it:    
Genre: Cozy
The fourth book in what the Globe and Mail has proclaimed "a terrific series" by "a writer to watch."
Summer descends over the picturesque King's Cove as Darling and Lane's mutual affection blossoms. But their respite from solving crime is cut short when a British government official arrives in Nelson to compel Darling to return to England for questioning about the death of a rear gunner under his command in 1943.
In Darling's absence, Ames oversees the investigation into the suspicious death of a local elderly woman and uncovers a painful betrayal inflicted forty years earlier. Meanwhile, Lane follows Darling to London, where he is charged with murder and faces hanging. While desperately seeking answers, Lane is presented with a proposal that could save the man she loves, but only if she returns to the very life she sought to leave behind.
Iona Whishaw has been a youth worker, social worker, teacher and an award winning High School Principal, who continued with her writing throughout her working life. Receiving her Masters in Creative writing from UBC, Iona has published short fiction, poetry, poetry translation and one children's book, Henry and the Cow Problem. The Lane Winslow mystery series is her first foray into adult fiction.
Iona was born in Kimberley BC, but grew up in a number of different places, including a small community on Kootenay Lake, as well as Mexico and Central America, and the US because of her father's geological work.  She took a degree in history and education from Antioch College, and subsequent degrees in Writing at UBC and pedagogy at Simon Fraser University.  Her own writing output took a brief back seat during her teaching career, but she shared her passion for writing by nurturing a love of writing in the students in English, Creative Writing, and Spanish classes. During the course of her career as a Principal in Vancouver she was awarded the Woman of Distinction in Education by the YWCA in 2010 and a Canada's Outstanding Principals award in 2012.
Her hobbies have included dance, painting, reading, and gardening.  She currently is a vocalist for a small Balkan dance band in Vancouver, and is patiently waiting for her next opportunity to engage in her current pash, long distance, cross country rambling in England.
She is married, has one son and two grandsons, and lives in Vancouver with her artist husband, Terry Miller.
You can find Iona on: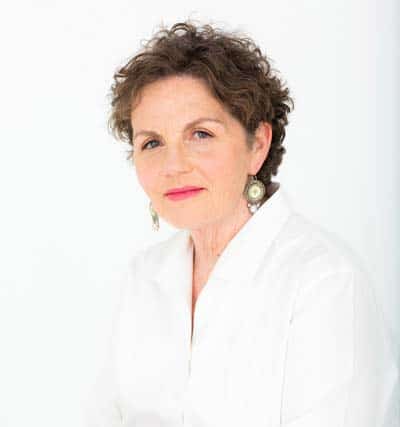 Book Review by Bree Herron
I was given the opportunity to review this book and I must say it was a golden opportunity. This is a mystery that has characters that are not only solving crimes, but also grabbing readers by the page and having them dive into the adventure. In this book you get murder, mystery and twists from the past.
Lane is an intelligent woman with a sensible way about her. I really liked that she was level headed, and true to the 1940's though she was strongly independent. Darling is the inspector for King's Cove, and he has a past war event coming back to haunt him. He and Lane might have a romantic future, and time through the series will tell. Ames is under Darling in the quaint town, and this is his big chance at leading an investigation. I think Ames was neat, he felt real about being nervous to work his first murder (honestly, who wouldn't be?).
I think the author created fun characters that start off as strangers and end as friends with the readers. It was neat to see the well formed relationships budding throughout the novel and how the author paid close attention to details that made these characters stand out.
Russians, Englishman and more! Truly, you go from Canada to England and see some interesting characters along the way. I really liked when Lane was hunting down clues to Darling's past and meeting some very unique people.  I had the sense that many of the characters she was meeting had more to them than meets the eye. It peaked my curiosity.
King's Cove is a place to be in the 1940's,  I felt like I traveled back in time and was placed in a charming little town with the community to adore.
This book is a gem! Though I have read many historical mysteries this book is easily in my top 5 favorites from this year. I loved the true mystery and suspense that went into the plot. The author created a perfect mystery that formed and spread into other mysteries as well, it wasn't always connected but the reader will easily be engaged from page one.
Fans that want a 1940's to 1950's era mystery this is a series/book for you. I don't think it could get any better and I am a new fan of this series!
Please join the conversation and comment below. Have you read… If so what did you think/like?
**DISCLAIMER: I was provided an opportunity to read this book as an Advanced Reader Copy in return for a fair and honest review.
<h2><span class="inner">Giveaway</span></h2>
Share what makes you excited to read this book for a chance to win a copy (North America ONLY). This giveaway will end 5/22/18
Professional Reader Affiliates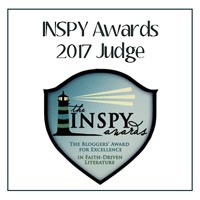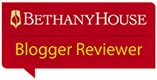 Affiliate Disclosure
I am grateful to be of service and bring you content free of charge. In order to do this, please note that when you click links and purchase items, in most (not all) cases I will receive a referral commission. Your support in purchasing through these links supplements the costs of keeping my website up and running, and is very much appreciated!