Author: T E Kinsey
Publisher: Thomas & Mercer
Print Length: 268 pages
Release Date: December 20, 2016
I Rate it:    
Genre: Cozy
Spring, 1909, and Lady Hardcastle, amateur sleuth and all-round eccentric, is enjoying a well-deserved rest. But a week after a trip to the cattle market, Spencer Caradine, a local farmer, turns up dead in the pub, face-down in his beef and mushroom pie. Once again, it is up to Lady Hardcastle and her maid, Florence, to solve the case.
Armed with wit and whimsy, not to mention Florence's mean right hook, the pair set out to discover what really happened and why. Was it poison or just ill luck?
As they delve further into their investigation, they encounter a theft where nothing is stolen, a séance with a troubled ghost and an ever-increasing number of Spencer's family and friends who might just have motive for murder. One thing's for sure: Lady Hardcastle has a mystery on her hands.
T E Kinsey was born in England in the 1960s. He was...
Sorry, I can't keep that up. It's customary to write these things in the third person so that you can imagine they're the words of some authoritative researcher. But we're all friends here so I think we can dispense with that little deception and admit that I wrote it myself.
I grew up in London and studied History at Bristol University. I worked for a number of years as a magazine features writer before falling into the glamorous world of the Internet where I edited content for a very famous website for quite a few years more.
After helping to raise three children, learning to scuba dive and to play the drums and the mandolin (though never, disappointingly, all at the same time), I decided the time was right to get back to writing. "A Quiet Life in the Country" was my first book.
More Lady Hardcastle stories will follow, and there are other series "in development" (as they say in the movie world).
You can follow me on Twitter @tekinsey (but don't set your expectations too high, it's never especially profound). I'm T E Kinsey on Facebook and there tends to be more news there. There's also an infrequently updated blog at tekinsey.uk
Book Review by Bree Herron
I will only turn to a handful of mysteries to get me through the mourning of Downton Abbey. I was thrilled that this book certainly gave me a fix for the time period, and in a word drama.
I really enjoy this time period and setting. I am constantly drawn to books written in England. When I started this book I was quick to imagine Mrs. Hughes and Lady Sybil  in it, and even though she was a lady above snooping in the show, I am sure that if Mrs. Hughes had the chance to solve a mystery like this she would have. It was fun to picture the characters in this book as some of my favorite British characters from shows. That made this book fly for me! I couldn't believe when I finished it and I went right back to read more.
I was drawn for the historical time setting, but I quickly found myself drawn to the words, characters and mystery of this book.  I found the research to detail to be of high quality and my historian mind loved this!  It certainly made me a happy reader to have such a charming book to read in this dreary winter.
What is your favorite setting for a murder?
**DISCLAIMER: I was provided an opportunity to read this book as an Advanced Reader Copy in return for a fair and honest review.
Professional Reader Affiliates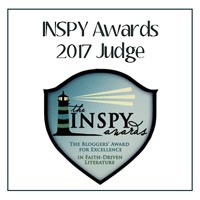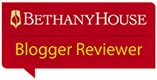 Affiliate Disclosure
I am grateful to be of service and bring you content free of charge. In order to do this, please note that when you click links and purchase items, in most (not all) cases I will receive a referral commission. Your support in purchasing through these links supplements the costs of keeping my website up and running, and is very much appreciated!