Happy Homicides 4: Fall Into Crime
The newest addition to the Happy Homicide Anthologies is out! And it is full of must read names. Have you been eager to bring the fall/autumn in properly? I would highly suggest reading this book to do so. I was honored to be a part of the Great Escape Virtual Book Tour for this book, and had the opportunity to ask Maggie Toussiant a few questions. I hope you enjoy getting to know her as much as I did. How do you like to bring in a new season?
For your chance at the giveaway- Visit: escapewithdollcas.com
Joanna Campbell Slan
/ Vendetta: A Cara Mia Delgatto Mystery – The House of Refuge on Gilbert's Bar is known for its 150-year history as a way station for shipwrecked sailors. But when Cara Mia visits, the museum becomes the scene of a crime.
Linda Gordon Hengerer
/ Dying for School Tea: A Beach Tea Shop Novella – Chelsea Powell and her sisters are providing treats for Citrus Beach High School's freshman orientation. Can they solve the murder of the beloved softball coach before someone else dies?
Carole W. Price
/ The Glass Birdhouse – Glass artist Bella hopes to find clues about her student's death in the woman's unfinished glass birdhouse.
Lesley A. Diehl
/ Bobbing for Murder – A visit from Darcie's family is always chaotic, and this time the relatives bamboozle Darcie into having a Halloween party. It's a decision that definitely comes back to haunt her.
Nancy Jill Thames
/ Raven House – When a reporter is murdered after a fundraiser at the historic Raven House, the police call on Jillian and her Yorkie Teddy to help them investigate.
Teresa Trent
/ Falling for Murder – Helpful hints columnist Betsy Livingston is an expert at household organization but her skills are put to the test when she's called upon to conduct an efficiency review for a haunted house.
Maggie Toussaint
/ Dead Men Tell Tales – In this third installment of the Lindsey & Ike romantic mystery novella series, things don't add up after a suspicious hunting accident. The more Sheriff Ike Harper and newspaper editor Lindsey McKay dig, the more questions they find.
Anna Celeste Burke
/ All Hallow's Eve Heist – Date night for Georgie Shaw and handsome detective Jack Wheeler goes terribly wrong. A botched heist at Marvelous Marley World has everyone scrambling as trigger-happy bad guys head for the Halloween celebration in Arcadia Park.
Randy Rawls
/ Accident, Suicide, or Murder – Retired policeman Jonathan Boykin's primary interest is improving his golf, but a grieving father's request to investigate his son's suspicious death is an entirely different ballgame.
Nancy J. Cohen
/ Haunted Hair Nights – As a new stepmother, hairstylist Marla Vail hopes to win brownie points by helping her daughter with a school haunted house project. Marla has her work cut out for her when she stumbles over a corpse on the spooky estate grounds.
Terry Ambrose
/ Spirit in the Rock – An invitation to a museum's grand opening turns into a showdown with the spirit world for amateur sleuth Wilson McKenna.
Deborah Sharp
/ Haunting in Himmarshee – When a ghost comes to call, Mace must sort out the haunted from the homicidal in Himmarshee, Florida.
Bonus Story—
Joanna Campbell Slan/Kiki Lowenstein and the Doodoo – A fun family outings turns into a fearful fright, but Kiki Lowenstein is good at sniffing out bad guys.
A scientist by training, a romanticist at heart, Maggie Toussaint loves to solve puzzles. Whether it's the puzzle of a relationship or a who-dun-it, she tackles them all with equal aplomb and wonder. Maggie writes romantic suspense for The Wild Rose Press, contemporary romance for Muddle House Publishing, cozy mystery for Five Star, and science fiction (as Rigel Carson) for Kindle Press.
She has five published romantic suspense novels: House of Lies (won the 2006 Readers Choice Award for Best Romantic Suspense), No Second Chance (won 2 cover awards), Seeing Red (LASR book of the week), Muddy Waters ( Beacon finalist), Hot Water (EPIC finalist, cover art winner), and Rough Water.
Her mystery titles include In For A Penny, On the Nickel, Death, Island Style, Murder in the Buff, Dime If I Know, Gone and Done It, and Bubba Done It.
Her works blend mystery and romance, often with a dash of humor.
She's a member of Southeast Mystery Writers of America, Sisters In Crime, and Guppies. She was awarded the WRW Magic Crystal Award in 2004. She also won the National Readers Choice Award and the EPIC ebook Award for Best Romantic Suspense, along with the Silver Falchion Award for Best Mystery. She's been nominated for Georgia Author of the Year twice.
Visit her at MaggieToussaint.com and at her alter ego's site RigelCarson.com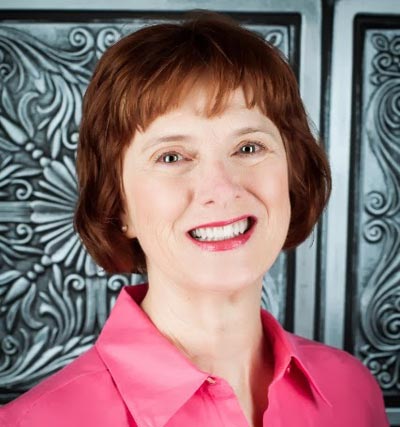 Bree
Maggie, it is such an honor to ask a few questions about your work and life. To get started what type of science did/do you study? 
Maggie Toussaint
Who knew as a little kid I'd grow up to be a science nerd? The problem is that I like to know how things work. That line of thinking works great for science (and for mystery writing)! My education was in the field of Environmental Science. The course of study was broad-based, blending biology and chemistry with practical stuff like economics, drafting, and public speaking thrown in. I had the opportunities to apply my education to the fields of industrial hygiene (worker safety), geological surveys, novel cancer drug discovery, and aquatic toxicology. I loved each knowledge area, and I was lucky enough to have some of my work published in scientific journals.
Bree
What author really inspired you to start cultivating your own writing career?
Maggie Toussaint
I have been a reader since the days of "See Spot run. Run, Spot, run." I read just about every Little Golden Book ever written, graduated to Middle Readers, though it wasn't called that then, where I read the Nancy Drew series and more. Then, after I'd read up everything in that section of the library, the librarians would "sneak" me copies of non-racy books from the adult section. I read authors like Victoria Holt, Mary Stewart, and Madeleine L'Engle. I kept reading throughout my life, always loving books with suspense, romance, and mystery. I don't remember the name of the author who launched me into book writing, but here's the tale. After I hurt my back in a snow skiing accident, I read up everything in the house. In desperation, my husband grabbed a handful of books from the grocery store. One of them didn't suit at all. I threw up my hands and said, "I can write better than this."
Ignorance is bliss, right? I had no idea how hard it is to write a compelling story, but I kept after it because I wanted to write a story that would both entertain and compel readers to turn pages. My first mystery series, The Cleopatra Jones Mysteries, was in part inspired by the Ranger-Morelli-Steph love triangle in Janet Evanovich's Stephanie Plum series. For my series, I set up the ex as someone who got bamboozled and lost the best thing (his wife) he ever had. Then Cleo's new love interest has secrets which make him seem less like a good guy. At the end of book three we don't know which guy she'll end up with.
Bree
What is your all time favorite book? This can even be a children's book. 
Maggie Toussaint
Madeleine L'Engle's A Wrinkle in Time.
Bree
How does writing a story for an anthology or collection with other authors differ from writing your own series? 
Maggie Toussaint
Writing for the Happy Homicide anthology was a challenge because the first novella I cut down from a full length book to 20K words. After that, I decided to write two more novellas, but I only had a few short months to write and polish those novellas. It was nerve wracking at times. I also wanted to sustain a series arc through the three novellas, which mean checking back and forth between novellas. I also had to leave some latitude in the first story, "Really Truly Dead" in Happy Homicides 2, to account for things that happened in "Turtle Tribbles" in Happy Homicides 3, and to conclude in "Dead Men Tell Tales" in Happy Homicide 4. With the books releasing 3 months apart, there was no going back and adding in a series detail early on because that book was already out there!
The greatest thing about writing in an anthology is the camaraderie of the other authors and the shared promotional efforts. This has resulted in a broader distribution system, which ultimately helps build a reader base for every anthology author.
Bree
This collection "Happy Homicide 4: Fall into Crime" is the third of your Lindsey and Ike, where do you see them going in the future? 
Maggie Toussaint
Right now, I don't have another Lindsey & Ike book planned, but I'm not saying they're done. I have deadlines on two books that are looming. I will, in 2017, issue these novellas in single title format and also as a series bundle.
Bree
Thank you Maggie for giving a bit more insight to you and the new release, I want to finish with asking what is a few of your favorite things? (This can be anything that creates happiness in your life).        
Maggie Toussaint
Fleece clothing and blankets
Camera with a great zoom lens
Sunblock clothing
Hats
Books
Family
Friends
Readers
Watermelon, pecans, and fried okra
Naps
Yoga
Music
Star Wars and Star Trek movies/TV shows
Thank you for having me here. It is a pleasure to represent our Happy Homicides 4 anthology here. I am excited about this collection of short stories and novellas.
Professional Reader Affiliates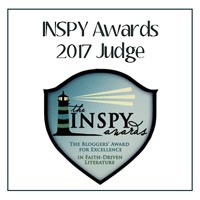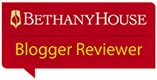 Affiliate Disclosure
I am grateful to be of service and bring you content free of charge. In order to do this, please note that when you click links and purchase items, in most (not all) cases I will receive a referral commission. Your support in purchasing through these links supplements the costs of keeping my website up and running, and is very much appreciated!