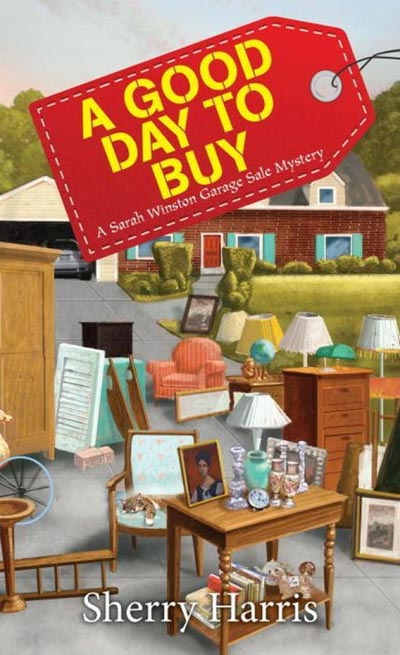 Author: Sherry Harris
Publisher: Kensington
Print Length: 288 pages
Release Date: April 25, 2017
I Rate it:    
Genre: Cozy
HER BROTHER IS NO BARGAIN
When Sarah Winston's estranged brother Luke shows up on her doorstep, asking her not to tell anyone he's in town—especially her ex, the chief of police—the timing is strange, to say the least. Hours earlier, Sarah's latest garage sale was taped off as a crime scene following the discovery of a murdered Vietnam vet and his gravely injured wife—her clients, the Spencers.
 
BUT IS HE A KILLER?
All Luke will tell Sarah is that he's undercover, investigating a story. Before she can learn more, he vanishes as suddenly as he appeared. Rummaging through his things for a clue to his whereabouts, Sarah comes upon a list of veterans and realizes that to find her brother, she'll have to figure out who killed Mr. Spencer. And all without telling her ex . . .
Praise for the Sarah Winston Garage Sale Mysteries
"There's a lot going on in this charming mystery, and it all works . . . Well written and executed, this is a definite winner. Bargain-hunting has never been so much fun!" —RT Book Reviews, 4 Stars on All Murders Final!
"Full of garage-sale tips . . . amusing. A solid choice for fans of Jane K. Cleland's Josie Prescott Antique Mystery series." —Library Journal on Tagged for Death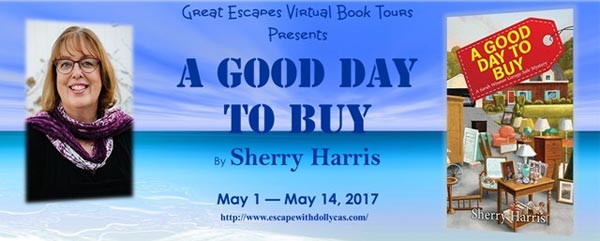 Agatha award nominated author, Sherry Harris, started bargain hunting in second grade at her best friend's yard sale. She honed her bartering skills as she moved around the country while her husband served in the Air Force. Sherry uses her love of garage sales, her life as a military spouse, and her time living in Massachusetts as inspiration for the Sarah Winston Garage Sale series.
You can find Sherry on: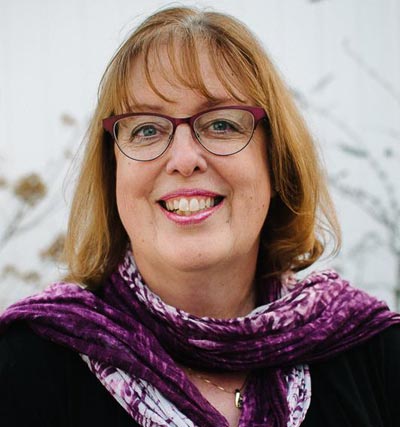 Book Review by Bree Herron
I have found memories of going to a sale and searching for the perfect treasure. Thankfully murder was never found but I was delighted to see a series based on such a delightful hobby. Sarah Winston has a the ability to solve a murder, and organize the perfect garage sale.
This is the perfect binge worthy series, to me the idea of a professional garage sale organizer or planner is very cool. Sarah has of course the ability to host the sale and have murder arrive. Murder isn't the only stressful even in her life, as her estranged brother returns to the picture, this of course adds some clues, but also makes the reader think that maybe he isn't who he says he is. I really actually like that it has some twists and a deeper plot line than just a murder. Sarah handles this all by learning self defense. Sarah, darling I feel ya' on the sore muscles. I was reading this after an extensive workout and could just sympathize greatly with Sarah.  Of course, though I was laughing at the poor girl because well it just brought giggles to me with what I could picture in my mind. Sherry certainly can create a setting and unique scenes that engage the reader.
That feeling is the overall book, you just get Sarah. She is a sleuth that knows how to find the clues and answers. I really like that and even though she puts some relationships on some very thin ice, she seeks justice and truth. Who wouldn't want to enjoy a story with  a sleuth like that? I hadn't read any of the other books in the series prior to reading this book, I felt like I missed great mysteries but was very able to connect to this story with Sarah. I think the series can work in order or in whatever manner you choose to read.
Have you ever found a great treasure at a garage sale?
**DISCLAIMER: I was provided an opportunity to read this book as an Advanced Reader Copy in return for a fair and honest review.
<h2><span class="inner">Giveaway</span></h2>
Now I know that you want to go to sale and see if you can find the perfect treasure, but here is your chance to win 1 of 2 Print Copies – A Good Day to Buy by Sherry Harris. Now you know that is a great giveaway and the chances are always there! CLICK HERE
And may the books be ever in your favor.
Professional Reader Affiliates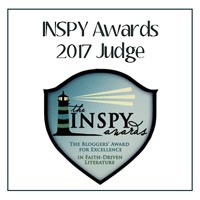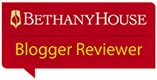 Affiliate Disclosure
I am grateful to be of service and bring you content free of charge. In order to do this, please note that when you click links and purchase items, in most (not all) cases I will receive a referral commission. Your support in purchasing through these links supplements the costs of keeping my website up and running, and is very much appreciated!