The Good, the Bad and the Guacamole
Author: Rebecca Adler
Publisher: Berkley
Print Length: 303 pages
Release Date: November 1, 2016
I Rate it:    
Genre: Cozy
Tex-Mex waitress and part-time reporter Josie Callahan is about to serve up some Lone Star justice in this spicy Taste of Texas Mystery from the author of Here Today, Gone Tamale.
Tourists are pouring into the town of Broken Boot for the annual Homestead Days Music Festival. Opening the celebration at Two Boots dance hall is smooth-talking country singer Jeff Clark, the ex-boyfriend of Josie's best friend, Patti Perez. When the charming Clark woos Patti onstage in an attempt to rekindle some sparks with his old flame, Josie fears her friend will end up as just one more notch on the singer's guitar strap.
To impress her editor at the Broken Boot Bugle, Josie and her Chihuahua, Lenny, pursue the singer to Patti's house, hoping for an interview. Instead, they discover Clark facedown in a bowl of guacamole with a bloodied guitar at his side. With Patti suddenly a murder suspect, Josie must use her reporter skills to find out who had a chip on their shoulder—before the killer double dips….
Rebecca Adler grew up on the sugar beaches of the Florida Gulf Coast. Drawn to the Big Apple by the sweet smell of wishful thinking, she studied acting on Broadway until a dark-eyed cowboy flung her over his saddle and hightailed it to the Southwest.
Prior to writing women's fiction, Gina always found a way to add a touch of the dramatic to her life: dinner theatre in Mississippi, can-can club in Florida, and playing a giant Furskin in the New York Toy Fair, plus the occasional play and musical.
She's currently content to pour her melodramatic tendencies into writing her Taste of Texas culinary mystery series. Set in far West Texas, her humorous stories are filled with delicious suspense and scrumptious Tex-Mex recipes. Her alter ego, Gina Lee Nelson, writes sweet contemporary romances with a sweet, Southern-fried flavor.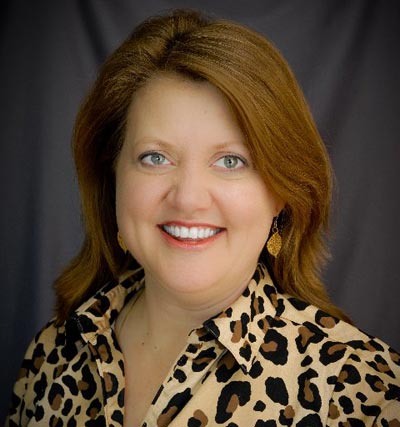 Book Review by Bree Herron
I always love a good mystery with a southern flare. And this book was more than chips and salsa. The Good, the Bad and the Guacamole, gives you an entire mystery that is so well written that you can't put it down. And you will end up needing to have Tex-Mex or anything Mexican during, and after reading this yummy book.
#Review #Mystery This book is the salsa, chips and cheese of the cozy mysteries!
Click To Tweet
I truthfully, adored this book. The characters are smart and fun. The murder, well I am going to say that Guacamole will be seen differently from now on for me but it was delightful. I loved that it didn't take chapters (5-8) to get into the murder. It happened nice and swift. When a murder can be the primary theme to a cozy it is five stars in my book.
Rebecca Adler writes wonderfully, I felt she did a nice and tidy ending and solving of the murder. I loved the spunk she gave Josie, who is as smart witted as she is talented in solving the crimes. Josie is a great friend as well. She is a character that you would want to be close to if someone had to break bad news to you, or clear your name. She is tenacious and exciting.
With this book comes the hunger pains for more, not only of Rebecca Adler's works but of the food that is mentioned or can form in one's hungry mind while reading. I hope you you curl up with your favorite snacks (chips, and salsa) and enjoy this talented author's book!
What is your favorite food inspired mystery?
*Please note that this review is prior to the release of the yummy book, you can pre-order now and be one of the first to get your copy!
**DISCLAIMER: I was provided an opportunity to read this book as an Advanced Reader Copy in return for a fair and honest review.
Blog Stops
October 24 – Sleuth Cafe – CHARACTER GUEST POST
October 24 – Books,Dreams,Life – REVIEW
October 25 – View from the Birdhouse – SPOTLIGHT
October 25 – Bibliophile Reviews – REVIEW  
October 26 – StoreyBook Reviews – GUEST POST, SPOTLIGHT
October 26 – Grace. Gratitude. Life. by Marie McNary – REVIEW
October 27 – Sapphyria's Book Reviews – SPOTLIGHT
October 28 – Shelley's Book Case – REVIEW
October 28 – A Blue Million Books – INTERVIEW
October 29 – Paranormal and Romantic Suspense Reviews – SPOTLIGHT
October 30 – Cozy Up With Kathy – INTERVIEW
October 31 – Back Porchervations – REVIEW
October 31 – Readeropolis – REVIEW
November 1 – LibriAmoriMiei – REVIEW
November 1 – A Holland Reads – REVIEW, GUEST POST
November 2 – Brooke Blogs – REVIEW
November 2 – 3 Partners in Shopping, Nana, Mommy, &, Sissy, Too! – REVIEW
November 3 – Texas Book-aholic – REVIEW
November 4 – Cinnamon, Sugar, and a Little Bit of Murder – REVIEW
November 4 – Varietats – GUEST POST
November 5 – Community Bookstop –  REVIEW
November 6 – MysteriesEtc – REVIEW
Professional Reader Affiliates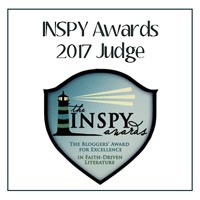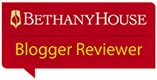 Affiliate Disclosure
I am grateful to be of service and bring you content free of charge. In order to do this, please note that when you click links and purchase items, in most (not all) cases I will receive a referral commission. Your support in purchasing through these links supplements the costs of keeping my website up and running, and is very much appreciated!