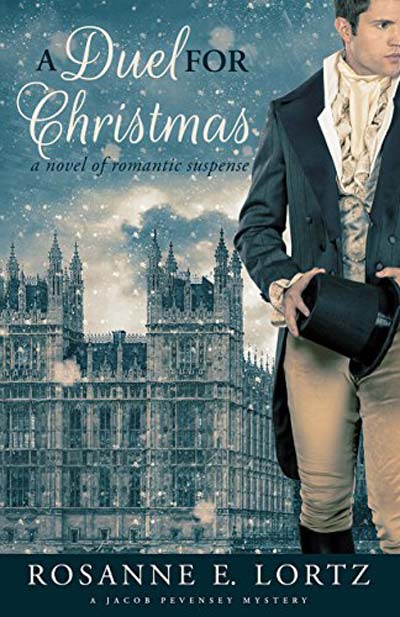 Author: Rosanne E. Lortz
Publisher: Madison Street Publishing
Print Length: 269 pages
Release Date: October 1, 2018
I Rate it:    
Genre: Cozy
After seven long years in Devon, Lady Maud Worlington returns to London to reclaim life on her own terms, but a nefarious shadow and the prospect of financial ruin dog her steps. An impulsive and unforgettable kiss under the mistletoe creates a connection with Geoffrey, the handsome, young Duke of Tilbury. Yet as pleasant as it is to have a suitor, Maud is not sure how a boy of one-and-twenty can prove an equal partner in life and the equal of all the forces mounted against her.
The Duke of Tilbury considers himself as adept at managing matters as he is at swordplay, but his beautiful new acquaintance Lady Worlington has other ideas about how to manage her complicated life. Intrigued by their stolen kiss, Geoffrey pursues Lady Worlington's affections, only to be foiled by the lady's own doubts, by rivals for her hand, and by a sudden death that affects both their families. When Jacob Pevensey, the investigator from Bow Street enters the scene, the duke becomes a prime suspect in the murder case. Truths are unearthed that Geoffrey would rather keep hidden, and the twelve days of Christmas race toward a perilous end.
This Regency novel of romantic suspense was inspired by the medieval events surrounding the sinking of the White Ship in 1120. It is the third novel in the Pevensey Mysteries but can be read with enjoyment as a standalone Christmas novel.
Guest Post from Rosanne E. Lortz
The year is 1120. The place is the English Channel. A ship puts off from the French port. The passengers have been drinking, far too heavily. A submerged rock shatters the hull of the ship. The vessel goes down into the watery depths, and with it the heir to the English throne.
This incident from Medieval history was the inspiration for my Regency novel, A Duel for Christmas. Set in the early 1800s, the novel has a dash of suspense, a few tablespoons of murder mystery, and a heaping cup of sweet romance all blended together to make the perfect holiday read.
Lady Maud Worlington has just returned to London, determined to reclaim life on her own terms, but when an impulsive and unforgettable kiss creates a connection with Geoffrey, the Duke of Tilbury, she must decide if he can prove an equal partner in life and the equal of all the forces mounted against her. A watery death, financial ruin, and a nefarious shadow from the past dog their steps as the Twelve Days of Christmas race toward a perilous end.
When she's not teaching Latin or doing crafts with her kids, Rosanne E. Lortz "Rose" splits time between the Middle Ages and the Regency Era, her two favorite historical periods. She and her husband David Spears have four boys and co-own Madison Street Publishing. You can find more information about Rose at RosAnneLortz.com where she posts book reviews of her favorites.
Book Review by Bree Herron
What an enjoyable book! I couldn't put this story down. There is mystery and small romance, but it is the setting and period that got me. I love anything that is dated in the past, and this book gave me the perfect setting to enjoy on a cool day. I loved transporting myself through the pages of the book to the period and adventures of Jacob Pevensey. The mystery was dignified, if that is possible with a mysterious death. I felt prime and proper reading this book, and engaging with the characters.
I could give away the entire book or I could say go read this book! I suggest reading this book and then finding the others in the series. I know I am sad to find out it is a series that I haven't read yet, but happy because I have a few months of reading free time coming up and I will be nose to spin in this series.
**DISCLAIMER: I was provided an opportunity to read this book as an Advanced Reader Copy in return for a fair and honest review.
<h2><span class="inner">Giveaway</span></h2>
To celebrate her tour, Rosanne is giving away a $25 Amazon gift card!!
Be sure to comment on the blog stops for nine extra entries into the giveaway!
Find out all the details and enter to WIN at A Duel For Christmas Celebration Tour Giveaway.
Professional Reader Affiliates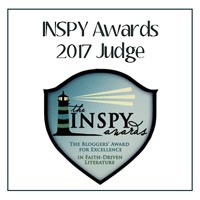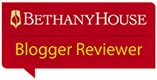 Affiliate Disclosure
I am grateful to be of service and bring you content free of charge. In order to do this, please note that when you click links and purchase items, in most (not all) cases I will receive a referral commission. Your support in purchasing through these links supplements the costs of keeping my website up and running, and is very much appreciated!