Author: Diane Vallere
Publisher: Berkley
Print Length: 300 pages
Release Date: August 1, 2017
I Rate it:    
Genre: Cozy
Costume shop owner Margo Tamblyn faces a deadly conspiracy when a small-town festival turns into big-time trouble.
It's no secret around Proper City, Nevada, that the Sagebrush Festival, the town's annual family-friendly event, is the place to be. This year's theme of board games has everything from Conspiracy to Clue. Margo Tamblyn's costume shop, Disguise DeLimit, has been tasked with providing costumes for the festival headliner, the Domino Divas. But on the night of the performance, one fallen Domino threatens to bring down the whole show when head dancer Ronnie Cass is found in her dressing room, unmasked, unprepared, and very, very dead.
As the police investigate, Margo learns that Don Digby, her father's best friend, is the prime suspect, tied to the victim by an unsolved robbery connected to Proper City's past. As conspiracies abound and theories are debunked, Margo seeks to unmask the real killer before her dad's buddy winds up in a costume made with prison stripes.
Diane Vallere is the national bestselling author of Lefty-nominated Material Witness series and the Costume Shop series. She has had a lifelong love of playing dress up, and believes the lines between fashion and costume can be blurred on a regular basis.  At age ten, Diane launched her own detective agency and has maintained a passion for shoes, clues, and clothes ever since.
You can find Caryl on:
Book Review by Bree Herron
I think that this series: A Costume Shop Mystery, keeps getting better each new book. Isn't that how a series is suppose to grow? Margo is one of my favorite characters with her charming costume shop and ideas, and her flair for solving mysteries.
The latest has Margo counting dominoes and it isn't looking good. Though her dad are certainly a laugh relief for the book with the Spicy Acorn it is a book filled with great twists, turns and cast of characters. Margo is certainly on top of the event in Proper City and she is bringing new ventures to Disguise DeLimit (isn't this the coolest name?!). Margo is fashionable to say the least, she has really embraced being a costume shop owner. I loved each outfit that she donned on and was thrilled at her ideas in this book, I am so keeping the list of costume ideas in the back of the book!
One thing this author does that stands out, is she builds the mystery to a climax. I will put it to comparison to a ride, you begin nice and easy with the introduction, which the author does with each book so never fear reading out of order. Then you hit the first turn, the murder in this aspect, that usually had a bump or twirl before it. In this case, it was a domino a little confused. Then that domino dies, and that is our first hill. We have a good pace leading into the epic ending, and trust me these characters are not who they seem! That is like a twist up a hill, with water spraying for a surprise. Totally the best ride I have ever been on with a book! If you need a read that has  characters that make you smile and sleuth with them, a mystery that makes you guess and a stylish ending that has you wanting more, this is the book for you!
How would you dress for a game board themed party? I would go as Ms. Scarlett from Clue.
**DISCLAIMER: I was provided an opportunity to read this book as an Advanced Reader Copy in return for a fair and honest review.
Professional Reader Affiliates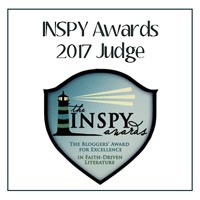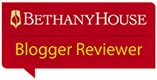 Affiliate Disclosure
I am grateful to be of service and bring you content free of charge. In order to do this, please note that when you click links and purchase items, in most (not all) cases I will receive a referral commission. Your support in purchasing through these links supplements the costs of keeping my website up and running, and is very much appreciated!