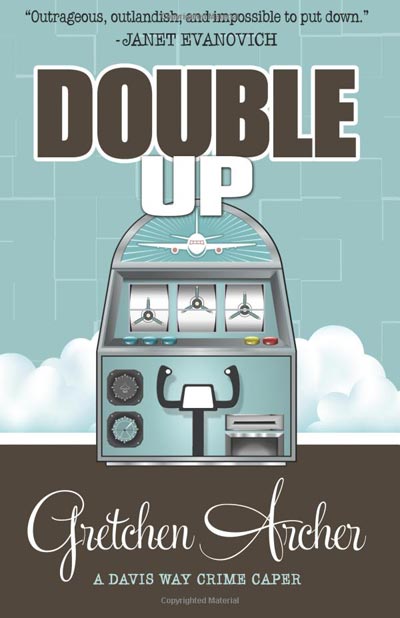 Author: Gretchen Archer
Publisher: Henery Press
Print Length: 218 pages
Release Date: March 21,2017
I Rate it:    
Genre: Cozy
"Outrageous, outlandish, and impossible to put down." – Janet Evanovich
On behalf of USA TODAY bestselling author Gretchen Archer and the entire Henery Press crew, welcome aboard flight DOUBLE UP. Fasten your seatbelts for non-stop action as stiff competition blows into town and the resulting turbulence threatens to take down the Bellissimo Resort and Casino in Biloxi, Mississippi. Super Secret Spy Davis Way Cole, who lives on the twenty-ninth floor of the hotel with her CEO husband and newborn twins, takes it hard. If the casino goes belly up, she won't be a stay-at-home mom because she won't have a home. Not to mention her husband won't have a job.
Davis can't find a way to stop the inevitable end of the Bellissimo life she loves until her ex-ex-mother-in-law shows up, unexpected and definitely uninvited. Davis makes the best of a bad Bea Crawford situation and recruits her for a little corporate espionage work, which would've been great, had Bea not turned out to be the world's worst spy.
Ever.
Seatbacks and tray tables in their upright positions as we prepare for a bumpy ride with babies, bankruptcies, besties, and shrimp. (Shrimp?)
Enjoy your flight.
Gretchen Archer is a Tennessee housewife who began writing when her daughters, seeking higher educations, ran off and left her. She lives on Lookout Mountain with her husband, son, and a Yorkie named Bently. Double Whammy, her first Davis Way Crime Caper, was a Daphne du Maurier Award finalist.
You can Find her on: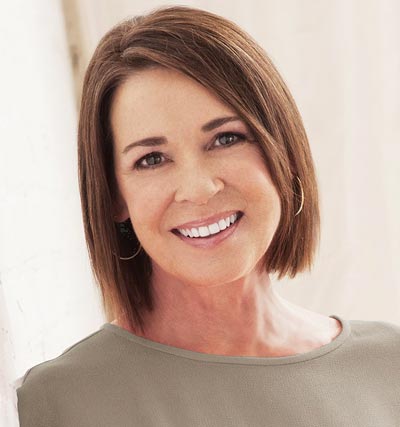 Book Review by Bree Herron
I have never laughed as hard as I have laughed reading this book.  I never wanted to read more about a character than I do with this book. To quote the book it's a:
"Winner, Winner , Chicken Dinner."
I was unsure what to expect reading this book, I had heard how funny Gretchen's work was, but hadn't read the series (rectifying this). Beginning with the latest book, Double Up gave me a chance to not only enjoy Davis's motherhood but gain the laugh out loud abs (only in my imagination) I certainly deserved from laughing as hard as I did. Davis is superior to all other sleuths. She has this fun way of snooping without snooping, and she is constantly thinking outcomes,even while having issues with House (not the TV show).  Being a new mom isn't easy and I certainly felt a motherly bond to Davis and her new brood. She takes this new chapter in stride, even if it's a hilarious jaunt of accidents, mishaps and just plain fun.
Never, in my wildest bibliophile dreams did I think there could be an author that would surpass Janet Evanovich in humorous mysteries. I couldn't see it, till now. Gretchen has this way with creating lovable, laughable and just the what you need stories. I am now a huge, huge fan. I can't recommend this book enough, I need a plane to fly over with a banner exclaiming my joy of finding this new series to adore!
Run, Run, Run as fast as you can to get this book in your hot little hands!
Share what makes you laugh!
**DISCLAIMER: I was provided an opportunity to read this book as an Advanced Reader Copy in return for a fair and honest review.
<h2><span class="inner">Giveaway</span></h2>
Because this series is so amazing I am wanting to share it with you, so comment on this post and that's all you need to do for your chance to win e-books of the series! ENTER HERE!
Professional Reader Affiliates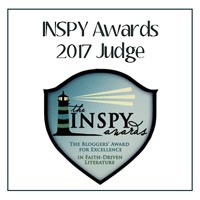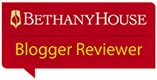 Affiliate Disclosure
I am grateful to be of service and bring you content free of charge. In order to do this, please note that when you click links and purchase items, in most (not all) cases I will receive a referral commission. Your support in purchasing through these links supplements the costs of keeping my website up and running, and is very much appreciated!