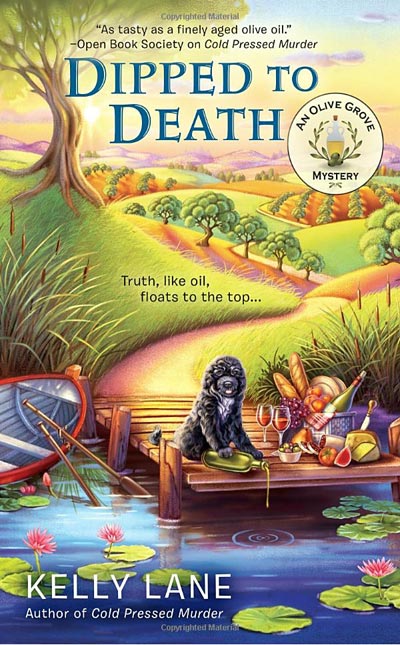 Author: Kelly Lane
Publisher: Berkley
Print Length: 368 pages
Release Date: March 6, 2018
I Rate it:    
Genre: Cozy
On her family's South Georgia olive plantation, Eva Knox is on the hook for murder in the third delightful Olive Grove Mystery from the author of One Foot in the Grove and Cold Pressed Murder.
On a sizzling-hot September day, Eva Knox's ex-boyfriend, Dudley Dexter Codman the Third, along with a bunch of his corporate cronies from Boston, arrive at Eva's family's guest inn and olive farm, Knox Plantation. Maps and binoculars in hand, the New Englanders claim they're on a bird-watching holiday. Only, Eva knows that her ex doesn't know the first thing about birds. Nor does he care.
Eva can't fathom why he'd show up after all these years in her off-the-beaten-path hometown–nearly 1,200 miles from Boston. When Dudley's body is found drowned in the pond, Eva starts fishing for answers. But she doesn't have much time after authorities determine that her ex was poisoned by one of Eva's family's olive oils. She'll have to find the real killer before her family is caught for murder.
Book Review by Bree Herron
A past love turns up dead and that is just the icing on Eva's cake that day. This mystery has all the elements of a wonderful cozy mystery story. The humor, charming characters, adorable pet and beautiful setting. It is a win in my book to solve this crime!
Welcome friends, let me introduce you to Eva. Eva is the protagonist that not only makes you laugh with her mental thoughts, but will also have you feeling like friends by the end of the story.  Now Eva was having a rough day, see her "Southern Belle" of a sister Daphne was making her do all the work around the plantation B&B. Yes, there were suppose to be these attractive twins that wore ridiculously funny outfits while working, but they didn't come in. Eva also had her ex-love, boyfriend, toad in the water show up unannounced on a trip to stay at her place… awkward. Even worse Dex just sounded like a creep.  Thank goodness for Dolly the faithful pup, well faithful till Sheriff Buck is around, then she will choose him, every time, unlike Eva.
Now, these are just a few of the many colorful and delightful characters that grace these pages. I was highly enjoying meeting them all, even the rude Boston cronies. Trust me, you won't want to stop hearing their story at the end, making Eva a female sleuth to watch, love, stalk… whatever you choose to do when you like a character, I won't judge.
I haven't judged a book on here by the cover for a bit, but I am going to now. This is by far one of the prettiest cozy mystery covers out this year. I love Dolly getting to shine here at the murder scene with a really yummy picnic. But as a reader you also get to see the vast olive grove that the family owns. It is warm and inviting, and if you hadn't read the back cover yet, you would certainly think warm and cozy thoughts about this story. It really fits the mystery of this book.
Okay, this book starts the reader off right. You begin right in the mind of Eva, and her frustration on cleaning (something I can relate to).  I love when I get to start off with a smile and laugh in any story, but then you get to other funny parts like when Daphne is attempting a southern accent, and let me just say it sounds as good inside your head as it does read aloud.
Then there is Eva and Pepper leaving Debi in a tree, there is no boy up there with her. And come to think of it the ladder left Debi there too. Humor jumps from the pages of this book and I personally can't find a problem with that.
I mentioned it another review but the South is having its year as a setting for cozy mysteries. I am adoring it, the accents, the charming people and in this case a plantation B&B. I also love the olive grove idea, it is different and one that made me stop and think if it was possible to have there. Yes, it is in case you were wondering but see it does give you a moment of consideration. That right there will hook you into this mystery.
Third in the series, but a first for me. This book was top olive on the tree. I could see why people would not only love this book as  a stand alone but also want to read the entire series. I have hopes for more Eva and Dolly body finding, plus I am wanting to see  the love comin' Eva's way (Buck that is your cue). I'll admit Daphne is also a big reason to return to this series, just for her way of talking. Well,  charm my socks off, I am off to find the first two books to see if I can laugh as hard as I did in this one.
What type of animal would you have as your sidekick?
**DISCLAIMER: I was provided an opportunity to read this book as an Advanced Reader Copy in return for a fair and honest review.
<h2><span class="inner">Giveaway</span></h2>
Want to take a dip into this mystery? Comment on the post for a chance to win!
Giveaway ends 3/21/18
Professional Reader Affiliates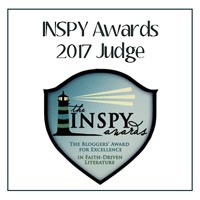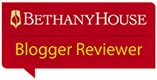 Affiliate Disclosure
I am grateful to be of service and bring you content free of charge. In order to do this, please note that when you click links and purchase items, in most (not all) cases I will receive a referral commission. Your support in purchasing through these links supplements the costs of keeping my website up and running, and is very much appreciated!