Author: Jenn McKinlay
Publisher: Berkley
Print Length: 301 pages
Release Date: November 14, 2017
I Rate it:    
Genre: Cozy
In the latest Library Lover's Mystery from the New York Times bestselling author of Better Late Than Never, the library's big fund-raiser leaves director Lindsey Norris booked for trouble . . . 
Lindsey Norris and her staff are gearing up for the Briar Creek Library's annual Dinner in the Stacks fund-raiser. The night of dinner and dancing is not only a booklover's dream—it's the library's biggest moneymaker of the year. But instead of raising funds, the new library board president is busy raising a stink and making the staff miserable.
Although Olive Boyle acts like a storybook villain, Lindsey is determined to work with her and make the event a success. But when Olive publicly threatens the library's newest hire, Paula, Lindsey cracks like an old book spine and throws Olive out of the library.
The night of the fund-raiser, Lindsey dreads another altercation with Olive—but instead finds Paula crouched over Olive's dead body. Paula may have secrets, but Lindsey and the rest of the crafternooners know she's not the one who took Olive out of circulation. As the plot thickens, Lindsey must catch the real killer before the book closes on Paula's future . . .
Jenn is the New York Times, USA Today, and Publisher's Weekly bestselling author of several mystery and romantic comedy series. She lives in sunny Arizona in a house that is overrun with kids, pets, and her husband's guitars.
You can find Jenn on:
Book Review by Bree Herron
In the latest mystery for the Library Lover's Mystery series, readers will be delighted with the twists and turns, characters visiting from other series and the nail biting ending.
Lindsey and the crew are back! I really love Lindsey, if you haven't "met" her yet she is a smart, kind, and tenacious librarian that truly looks for the good in others. She has a hunky boyfriend, Sully (Paging Dr. Quinn) who has this knack for saving her life. Between these two and all their friends life is pretty exciting.
I stared at this cover for at least 2 minutes each time I picked the book up to read. I felt like I saw a new small detail each time I did. From the leaves in the drawers that once possibly held card catalogs to the the different spins of the books on the shelves. It was certainly a cover that made me stop.
I don't like to speak of the dead usually, but Olive did steal the show in the worst way possible. She was a character that I disliked very much. I think that made this perfect. She was an extremely flawed and broken character, designed to make the reader say "off with her head" well, I am sure that's what would had happen if she had pulled a Marie Antoinette.  When she tried to making Lindsay look bad and Robbie asked if it was a roast, I about died with envisioning this scene.
I also really loved how the visiting characters came to the Dinner in the Stacks. This was like fan girl overload for me. I squealed loudly with joy. I thought that Lindsey handled everything with such a calm manner, seriously she makes solving mysteries seem easy. And the way she worked with her friends to think out the reason why, and who was very well done.
Finally, this author really knows how to write humor into scenes. I found myself laughing out loud many times through this book. It was pun filled fun.
This is the must read book if you are a fan of library mysteries, books and murder. If you enjoy any of the other series by Jenn McKinlay this will have you shouting for joy in the surprises that stop in.  I couldn't and wouldn't put this book down if it was requested, it was too good to depart from.
Please join the conversation and comment below. Have you read… If so what did you think/like?
**DISCLAIMER: I was provided an opportunity to read this book as an Advanced Reader Copy in return for a fair and honest review.
<h2><span class="inner">Giveaway</span></h2>
Wander through this review and leave a comment for your chance to win a copy of the book! This giveaway ends 11/25 @11:59 PM
Professional Reader Affiliates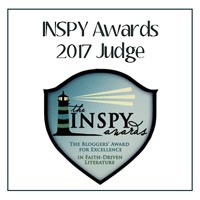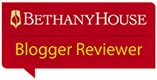 Affiliate Disclosure
I am grateful to be of service and bring you content free of charge. In order to do this, please note that when you click links and purchase items, in most (not all) cases I will receive a referral commission. Your support in purchasing through these links supplements the costs of keeping my website up and running, and is very much appreciated!