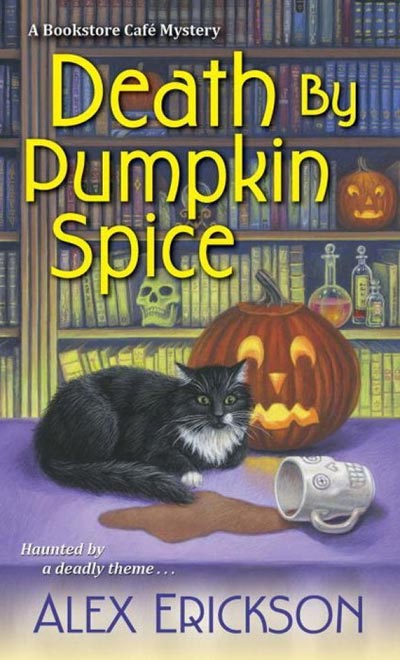 Author: Alex Erickson
Series: A Bookstore Café Mystery (Book 3)
Mass Market Paperback: 320 pages
Publisher: Kensington
Release Date: September 27, 2016
I Rate it:    
Genre: Cozy
Bookstore café owner Krissy Hancock would rather spend Halloween serving pumpkin goodies than wearing costumes with Pine Hills' wealthiest at Yarborough mansion, especially when the soiree shapes up to be more trick than treat . . .
As if a run-in with an old flame and a failed marriage proposal weren't enough to horrify Krissy for one night, a woman is found strangled to death in a room filled with ominous jack-o'-lanterns. All signs suggest a crime of passion—but when the hostess's jewelry disappears, malevolent intentions seem way more likely . . .
With the estate on lockdown and a killer roaming the halls, Krissy must help Officer Paul Dalton investigate each nook, cranny, and guest for answers—while also confronting a few demons of her own. Someone has lots of skeletons in the closet, and Krissy better tread lightly to expose them . . .
Alex Erickson has always wanted to write, even at a young, impressionable age. He's always had an interest in the motive behind murder, which has led him down his current path. He's always ready with a witty—at least in his opinion—quip, and tries to keep every conversation light and friendly. Alex lives in Ohio with his family and resident felines, who provide endless amounts of inspiration. You can visit him on Twitter and on Facebook.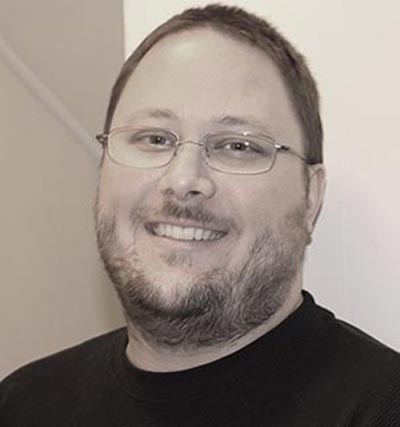 Book Review by Bree Herron
It's the biggest party of the season in Pine Hill, and Krissy is neck deep in a murder! Murder can ruin a party, but in this book it just adds to the effect. A mansion designed for Halloween? Two love connections for Krissy? Can this be anymore humorous?
I loved that Krissy acted human being at the party with her ex-boyfriend, Paul and her new love interest Will Foster. She was nervous, and felt torn between helping to solve the crime or stay on the arm of handsome Will. I found that I enjoyed her conflicting feelings, and usually I find such moments to be nonsense. They added to the mystery though, giving the reader ample chance to decide Team Paul or Team Will.
The setting was picture perfect. I would have died to just go to party at such an eccentric home, but to find a murder would be the foam on my Halloween latte. The characters were elusive, unique and hilarious in their choices of given costumes. How many Marylin Monroe's can one party, or different ages- I think there should have been a contest for the best. However, I bet the ungracious and cold hostess would have rigged it. See, can't help but even find ways to enjoy all the characters.
To finish this book, I felt as though I had just finished a weekend in the game of Clue. It was tidy, and gave the reader an enjoyable unpredictable ending. Don't cheat by checking the folder in the middle of the board though, just take the time to read and savor this book.
Every inch of this book spoke to the fall, and the possibilities that come with the season. I invite you to the Pine Hill Halloween party, where murder is expected, and love gives you goosebumps.
Do you read for each season? What is your favorite seasonal setting?
**DISCLAIMER: I was provided an opportunity to read this book as an Advanced Reader Copy in return for a fair and honest review.
Professional Reader Affiliates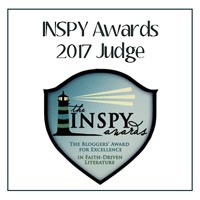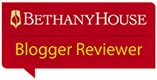 Affiliate Disclosure
I am grateful to be of service and bring you content free of charge. In order to do this, please note that when you click links and purchase items, in most (not all) cases I will receive a referral commission. Your support in purchasing through these links supplements the costs of keeping my website up and running, and is very much appreciated!