Author: Jamie M. Blair
Publisher: Midnight Ink
Print Length: 240 pages
Release Date: November 8, 2016
I Rate it:    
Genre: Cozy
New to the historic town of Metamora, Indiana, Cameron Cripps-Hayman is looking to make friends with her neighbors. What she isn't looking for is one of their bodies floating in the canal.
When she and her estranged husband, the town sheriff, are both suspected of murder, Cameron takes crime solving into her own hands, teaming up with her eccentric group of volunteers who dub themselves The Metamora Action Agency.
As if hunting for a murderer with two high school geniuses, the town drunk, and an elderly kleptomaniac isn't hard enough, Cameron adopts the five mangy guard dogs of her deceased neighbor. But maybe a stint at playing gatekeeper is just what she needs to come face-to-face with the killer and save another neighbor from being the next victim.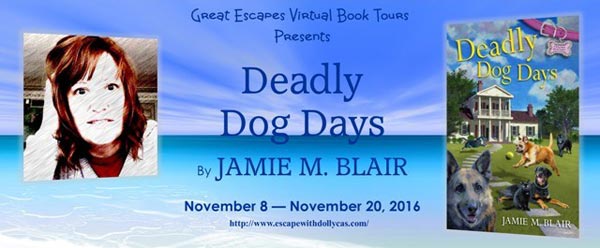 Jamie is the award-winning author of young adult and romance books, including Leap of Faith (Simon & Schuster, 2013) and Lost to Me (Simon & Schuster, 2014). 
Book Review by Bree Herron
Could you imagine just minding your own business when all of a sudden you see a hand, floating in the water? And to make matters worse the person that needs to know is your soon to be ex-husband, the sheriff. Poor Cameron, her day isn't off to a good start.
All this gal wants is to make new friends not see new murder victims. And she certainly doesn't want to be the suspect in the investigation. I shook my head and laughed at many spots in this book at Cameron's expense. She makes the book enjoyable. She handles her roaming dog of a husband with the same character any woman would. Maybe she is a bit more mature about it. Cameron is also the animal lover after my own heart. She takes in the dogs, of the victim. I thought this was such a wonderful move. Granted, the police see any move she makes as a reason she did the victim in. You only have to read this book to know Cameron is far from a killer.
If you are looking for a mystery that has the laughs, the silly moments and of course some lovable dogs. Look no further than Deadly Dog Days. This book won't disappoint the reader, the mystery is well done, the characters are thought out and the ending is perfect!
How would you handle a dead person in a canal?
**DISCLAIMER: I was provided an opportunity to read this book as an Advanced Reader Copy in return for a fair and honest review.
Blog Stops
November 8 – Bibliophile Reviews –  REVIEW, SPOTLIGHT
November 8 – The Book's the Thing – REVIEW
November 9 – Books,Dreams,Life – REVIEW, SPOTLIGHT
November 9 – The Girl with Book Lungs – SPOTLIGHT
November 10 – Laura's Interests – REVIEW, SPOTLIGHT
November 10 – Books, Movies, Reviews. Oh my! – REVIEW
November 11 – A Blue Million Books – INTERVIEW
November 11 – 3 Partners in Shopping, Nana, Mommy, &, Sissy, Too! – SPOTLIGHT
November 11 – The Broke Book Bank – REVIEW
November 12 – StoreyBook Reviews – REVIEW
November 13 – A Holland Reads – GUEST POST
November 14 – A Date with a Book – REVIEW
November 14 – Readeropolis – SPOTLIGHT
November 15 – Book Babble – REVIEW
November 16 – Reading Is My SuperPower – REVIEW
November 16 – Brooke Blogs – GUEST POST
November 17 – Sleuth Cafe – SPOTLIGHT
November 18 – Jersey Girl Book Reviews – REVIEW, GUEST POST
November 19 – Paranormal and Romantic Suspense Reviews – SPOTLIGHT
November 20 – LibriAmoriMiei – REVIEW
November 20 – Cozy Up With Kathy – INTERVIEW
<h2><span class="inner">Giveaway</span></h2>
Professional Reader Affiliates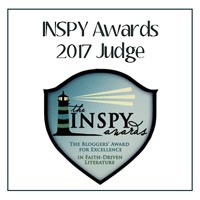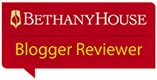 Affiliate Disclosure
I am grateful to be of service and bring you content free of charge. In order to do this, please note that when you click links and purchase items, in most (not all) cases I will receive a referral commission. Your support in purchasing through these links supplements the costs of keeping my website up and running, and is very much appreciated!