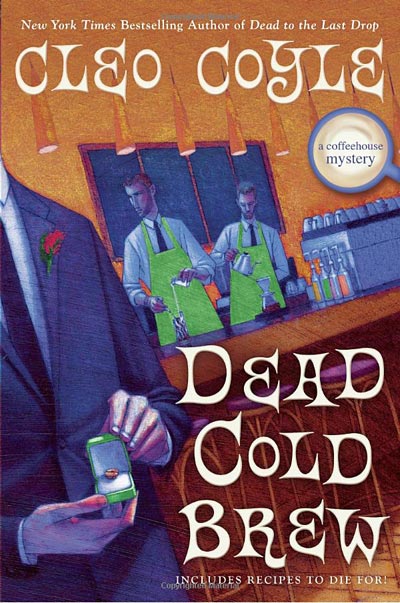 Author: Cleo Coyle
Publisher: Berkley Prime Crime
Print Length: 360 pages
Release Date: January 10, 2017
I Rate it:    
Genre: Cozy
From Cleo Coyle, the New York Times bestselling author of Dead to the Last Drop, comes a gripping new entry in the "highly satisfying"* Coffeehouse Mystery series. (*Publishers Weekly)
THE PERFECT PROPOSAL LEADS TO A CHILLING COLD CASE…
Coffeehouse manager Clare Cosi sheds tears of joy when her NYPD detective boyfriend surprises her with an engagement ring. But her bridal bliss is put on hold when a chilling mystery brings a wave of deadly danger to those she holds dear…
After everything Clare and Mike have been through, they deserve a little bit of happily ever after. So when Mike decides to put a ring on Clare's finger, Clare's eccentric octogenarian employer is there to help. She donates the perfect coffee-colored diamonds to include in the setting and the name of a world-famous jeweler who happens to be an old family friend. But while the engagement is steeped in perfection, the celebration is not long lived.
First, a grim-faced attorney interrupts their party with a mysterious letter bequeathing a strange, hidden treasure to Clare's daughter. Next, the renowned jeweler who designed Clare's ring is found poisoned in his shop. Both events appear to be connected to a cold case murder involving a sunken ship, an Italian curse, a suspiciously charming jewel thief, and a shocking family secret. With deadly trouble brewing, Clare must track down clues in some of New York's most secret places before an old vendetta starts producing fresh corpses.
With recipes to die for, including how to make cold-brew coffee at home!
CLEO COYLE is the pseudonym for Alice Alfonsi, writing in collaboration with her husband, Marc Cerasini.  CLEO COYLE grew up in a small town near Pittsburgh, Pennsylvania. After earning scholarships to study writing at Carnegie Mellon and American Universities, she began her career as a cub reporter for The New York Times. Now an author of popular fiction and New York Times bestselling media tie-in writer, Cleo lives and works in New York City, where she collaborates with her husband (also a bestselling author) to pen the Coffeehouse Mysteries for Penguin. Together Cleo and her husband also write the Haunted Bookshop Mysteries under the name Alice Kimberly. When not haunting coffeehouses, hunting ghosts, or rescuing stray cats, Cleo and Marc are bestselling media tie-in writers who have penned properties for NBC, Lucasfilm, Disney, Fox, Imagine, and MGM. In their spare time they cook like crazy and drink a lot of java. You can learn more about Cleo, her husband, and the books they write by visiting CoffeehouseMystery.com. Scroll down the left column of the site's Home Page and you will see links to a number of online interviews and more.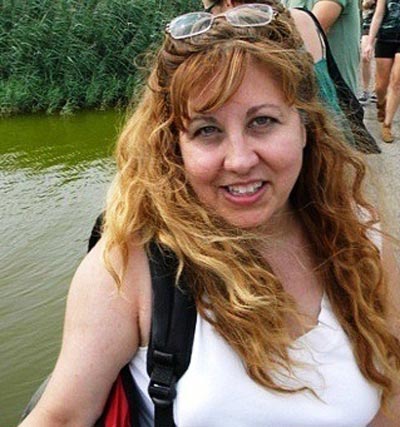 Book Review by Bree Herron
Wow, want a page turner that makes you crave even more? Then this is the book for you. I couldn't put it down once I started and I couldn't stop thinking about it when I finished. It could be the fact that I am a coffee lover, and recall the amazing little cafes in New York City when I would visit. It could be the setting in New York. Oh, beans it is all the above and more. Clare is a wonderful sleuth, smart as can be and just the kinda of gal I would love to be friends with. The plot was fascinating, I loved the historical event, curse, and family secrets. I love this series, and the growth that it has had. I couldn't imagine not reading a Coffeehouse mystery at least once a year.
Now if you enjoy cooking recipes from the mysteries, you will be baking/cooking up a storm from this one. I loved that the food mentioned in the story was included! Cleo Coyle provides recipes and more within the book and on the website. I couldn't wait to dig into each one have a list a mile long of yummy, tasty ingredients to purchase. Honestly, I felt right back in New Jersey with friends eating amazing food when I read these.
The coffee is brewed to perfection in this Coffeehouse Mystery #giveaway!
Click To Tweet
If your a reader of mysteries, a lover of all things divine, or just a coffee addict like myself- this series, this book is what you need. It will leave you feeling energized and alive with it's mysteries and characters that will become fictional friends. These books have been designed to entice the readers into sipping coffee, and reading these mysteries.
Alright friends, tell me what do you enjoy coffee or tea?
**DISCLAIMER: I was provided an opportunity to read this book as an Advanced Reader Copy in return for a fair and honest review.
<h2><span class="inner">Giveaway</span></h2>
To celebrate their tour, Cleo Coyle  is giving away a fan package of : An autographed copy of DEAD COLD BREW in its beautiful hardcover edition A $25.00 Gift Card A durable canvas Coffeehouse Mystery Tote Bag featuring a favorite saying of Madame's, the octogenarian owner of The Village Blend: "Survive everything. And do it with style." A collectible set of Coffeehouse Mystery recipe cards, featuring recipes from Cleo's books!
Find out all the details and enter to WIN at  Dead Cold Brew- Great Escape Tour.

Professional Reader Affiliates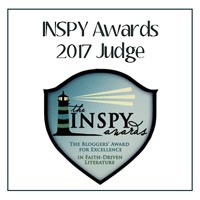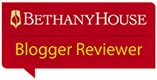 Affiliate Disclosure
I am grateful to be of service and bring you content free of charge. In order to do this, please note that when you click links and purchase items, in most (not all) cases I will receive a referral commission. Your support in purchasing through these links supplements the costs of keeping my website up and running, and is very much appreciated!