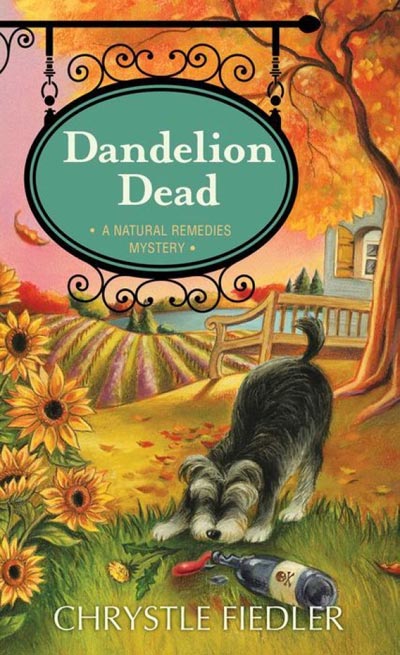 Author:

Chrystle Fiedler

Publisher: Pocket Books
Print Length: 384 pages
Release Date: September 27, 2016
I Rate it:    
Genre: Cozy
In a cozy mystery filled with natural cures and edible plants that you will love, an organic winery becomes the backdrop for murder! Fortunately, solving crimes comes naturally to charmingly unconventional amateur sleuth and holistic doctor, Willow McQuade, as she looks for clues that will reveal a killer's true vintage.
Business is blooming at Nature's Way Market & Café, and shop owner, holistic doctor, and amateur sleuth, Willow McQuade has never been happier. Her new medicinal herb garden is a hit, so is her new book, she's in love with ex-cop and animal rescuer Jackson Spade, and enjoying teaching seminars about edible plants and natural remedies.
But everything changes when Willow's old boyfriend and TV producer, Simon Lewis, winemaker David Farmer, and his wife Ivy, ask her to cater a party at Pure, their new organic vineyard, to kick off North Fork's Uncorked! week and the competition for Wine Lovers magazine's $200,000 prize. Pure's entry, Falling Leaves, is the favorite to win, and the wine flows freely until after Simon's toast when smiles give way to looks of horror. Ivy's twin sister, Amy has been murdered! Turns out, the poison that killed her was actually meant for David. But who wants him dead? A rival vintner? Or someone closer to home? This time the truth may be a bitter vintage to swallow.

I love natural remedies and I've been using them for as long as I can remember. When I was growing up, my mother practiced natural cures such as tea bag baths for sunburn, homeopathic remedies for colds and allergies, arnica oil for sprains and bruises and, of course, chicken soup with garlic was always a staple.
My interest in natural remedies continued as I graduated from Boston University with a degree in communications and subsequently dabbled in various vocations including advertising and television production in Hollywood.
I even worked as an assistant to Linda Bloodworth-Thomason, the creator of Designing Women and Evening Shade, and Dean Hargrove, the creator of Diagnosis Murder and Matlock. In 1998, wanting to live a more balanced life -- in LA, it's work, work, work, I moved back to my hometown, Greenport, NY and set up my own writing business. I'd always wanted to be my own boss and write full-time.
My specialty is writing about natural remedies, alternative medicine and holistic health and healing. As a freelance journalist, I've written about natural cures for USA Today's Green Living, Natural Health, Remedy, Better Homes & Gardens, Prevention, Vegetarian Times, and Sprituality & Health. You can see my work here: https://chrystlefiedler.contently.com.
In 2009 I began writing non-fiction books that feature natural remedies. My latest book, The Compassionate Chick's Guide to DIY Vegan Beauty with VeganBeautyReview founder, Sunny Sumbrarian will be published by Robert Rose in September of this year.
Other books include The Home Reference to Holistic Health and Healing: Easy-to-Use Natural Remedies, Herbs, Flower Essences, Essential Oils, Supplements, and Therapeutic Practices for Health, Happiness, and Well-Being (Fairwinds Press, 2015) and The Country Almanac of Home Remedies (Fairwinds Press, 2011) both with herbalist Brigitte Mars, The Complete Idiot's Guide to Natural Remedies (Alpha, 2009), Beat Sugar Addiction Now! (Fairwinds Press, 2010 4th printing), and the Beat Sugar Addiction Now! Cookbook (Fairwinds Press, 2012) both with noted holistic physician Jacob Teitelbaum, M.D.
So it was only "natural" that when it came to fiction, I'd focus on natural remedies too. In 2011, my life-long dream to write cozy mysteries came true when Gallery Books/Simon & Schuster bought my natural remedies series. The first book in the series, DEATH DROPS: A Natural Remedies Mystery was released in 2012, SCENT to KILL was released in 2013 and the GARDEN of DEATH in 2015. Now, I'm happy to announce that the fourth book in the series DANDELION DEAD will be out September 27, 2016!
My natural remedies series features holistic doctor, Willow McQuade, who inherited Nature's Way Market & Cafe from her late Aunt Claire, her mentor and surrogate mother. Nature's Way is located 2 hours East of New York City, in the tourist and fishing village of Greenport, on the North Fork of Long Island, NY.
DANDELION DEAD takes place just before Halloween, during North Fork's UNCORKED! week when local wineries complete for a $200K prize given by Wine Lover's magazine. Willow's ex-boyfriend Simon Lewis has just purchased a winery with Ivy Lord and David Farmer, the winemaker, named it Pure and adopted only bio-dynamic, sustainable methods. Their latest vintage Falling Leaves, is a real contender for the prize, although all of the other East End vineyards want it too.
But then, Ivy's twin sister, Amy Lord, dies at a party catered by Willow and Nature's Way at the Pure vineyard. Willow has no choice but to team up again with her boyfriend, ex-cop, and animal sanctuary founder, Jackson Spade, and Simon -- The Three Musketeers -- to bring the guilty party to justice. Especially when it becomes clear that the police want to put Willow's assistant at Nature's Way, Lily Byron, in jail for using a poisonous plant to kill Amy Lord.
Special Bonus! Includes information about edible plants -- including the much maligned dandelion -- recipes and resources for Vegan living. Find out more about the series by visiting www.chrystlefiedlerwrites.com.
About Me:
When I'm not writing fiction and non-fiction books, I'm spending time with family and friends, and my two dachshunds Wallander and Murdoch from All American Dachshund Rescue, and my two cats, Tinker and Tuppence. All are rescues, all are named after famous detectives! Can you guess who?, advocating for animal welfare, gardening, planning my next trip to England -- I'm a complete and total Anglophile!, and enjoying mysteries on TV, reading books and e-books on my Kindle in my cozy cottage by the sea.
Feel free to drop me a note, Like me on Facebook and follow me on Twitter! I'll see you there!
Bree
Hello, Willow thanks for taking the time to answer some questions for me. How did you decide to become a holistic doctor?
Willow
I'd always been interested in all things natural thanks to my late Aunt Claire Hagan. She opened Nature's Way Market & Café on the North Fork of Long Island, New York after moving here from London where she was the health and beauty editor for British Vogue. My passion for natural remedies came from her, so when I decided to study medicine I wanted to do it from a holistic perspective, taking into account each patient's body, mind and spirit to help each person heal.
After Claire died, I turned my attention to fulfilling her mission at Nature's Way, and serving the community by offering natural remedies and therapies  along with great food of course! I feel like I'm making a difference here. I hope so.
Recently I opened a new medicinal herb garden which I dedicated to Claire and now I'm leading seminars about foraging for edible plants to use in natural remedies and to eat. I've included an excerpt after my interview about teaching a class at the store which I hope you'll find interesting.
Bree
Many may not know what natural remedies and therapies are — can you please explain?
Willow
Natural remedies use medicinal herbs to treat common problems like aloe for minor burns, arnica for bruises and lavender essential oil for stress and anxiety. Natural or holistic treatments and therapies include massage, acupuncture, acupressure, and practices like yoga and meditation. We're lucky at Nature's Way because I have a masseuse and acupuncturist on site, my two good friends Allie and Hector.
Bree
How did you come to realize that you should call Greenport home?
Willow
I was born and raised in Greenport, but then I went off to college and began my practice in L.A. I'd made a life for myself there, with a serious boyfriend – Simon Lewis, a TV producer, who is now one of my best friends, so I felt settled. But I always came home at least twice a year, once in the summer to have fun, play tourist and go to the beach and for Christmas. In June of 2010, I'd come home to Greenport to visit with my family and friends and Claire, when the worst happened and she was killed. In the course of solving that mystery, I took over Nature's Way, and met Jackson. Afterwards, everything pointed to my staying here. I miss Claire so much – she was like a surrogate mother to me growing up – but I'm glad that I decided to stay.
Bree
Jackson sounds amazing, how do you make that work?
Willow
He is amazing! and it's been easy with him since the beginning. Ok, at first, he didn't want to help me solve Claire's murder but once he was in, he was all in. We were friends first, I think that's what makes the difference. We like and respect each other. We both share a passion for animal rescue too. We bonded over that early on, and it continues to be a very important part of our lives.
Bree
What is your go to guilty pleasure food?
Willow
I'm lucky because Merrily, our chef at Nature's Way, is always making something yummy like pumpkin pancakes, blueberry muffins, and incredible fruit smoothies. But if I had to pick it would have to be a piece of her award winning peach pie!
Bree
How do you handle finding these murders, you stumble upon?
Willow
It's never easy finding a dead body. I try to keep as much emotional distance as I can, and focus on the aspects of the case that seem important, and what my intuition is telling me. Jackson and I discuss everything – even though he doesn't want me involved – he's supportive — and talking to him really helps to clarify my thinking. I'm really lucky because Jackson and Simon and I work together — The Three Musketeers — as we like to call ourselves, solve the murders and catch the bad guy or girl.
Bree
Willow, last question what do you want in your future?
Willow
I'd be lucky if I could have more of the same! I'm happy running Nature's Way, helping the community, spending lots of time with Jackson and all of our animals, enjoying the beauty of  the North Fork and volunteering at the sanctuary. I try to take each day one at a time, and so far, so good!
Bree
Anything else you'd like to share with our readers?
Willow
Yes, I'd love to share an excerpt from Dandelion Dead written by my wonderful author-friend, Chrystle Fiedler. In this scene she shows me teaching a class at Nature's Way about how to use the calendula and yarrow we found on our edible plant and helpful herb walk. Both calendula and yarrow promote health and healing. I hope that it will inspire you to read Dandelion Dead and the rest of the books in the series and go natural! Thanks for having me as your guest today!~ Willow McQuade
DANDELION DEAD EXCERPT:
   I went over my agenda for my 10:00 a.m. Edible Plants Workshop, featuring the calendula and yarrow that that we had harvested on Sunday. Both herbs were versatile, and I was looking forward to teaching my class how to make calendula and yarrow teas, a calendula, yarrow, and oatmeal facial, and other beauty and health treatments.
I gathered all my materials, including the plant cuttings from Sunday that I'd stashed in the oversize fridge in the back of the kitchen and previously dried flowers, and set up a table in front of the counter. Even though I was teaching a class, customers would still be able to shop for groceries and eat in the café.
At nine forty-five, all but two of the people who had attended the foraging workshop had arrived, and by ten fifteen we were all in the kitchen and I was teaching them how to make freshly brewed calendula tea, one of my favorite natural remedies.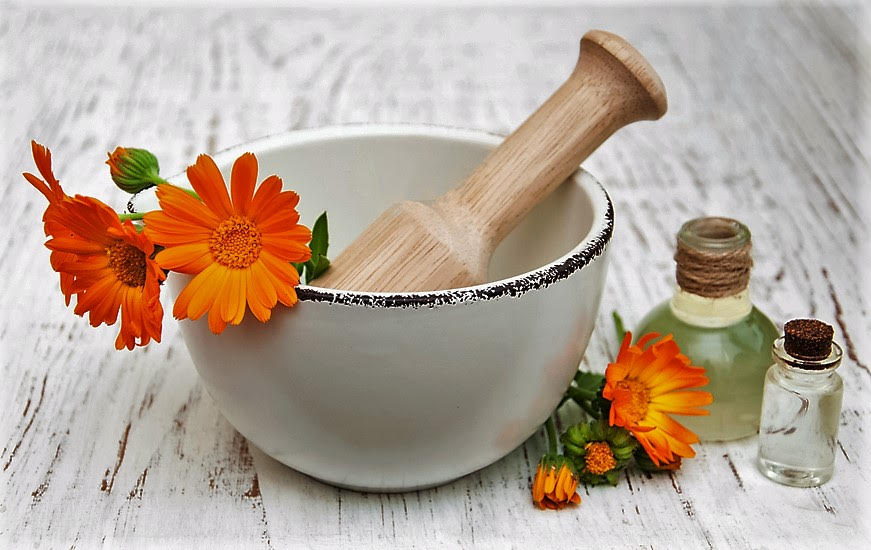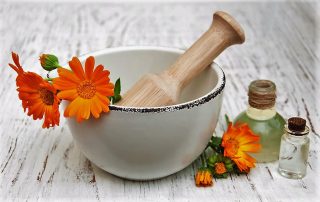 "Calendula is pretty amazing. It has anti-inflammatory and antiseptic properties." I poured boiling water over dried calendula blossoms. "Even a simple calendula tea can be used to treat lots of common complaints like a sore throat, or a urinary-tract infection or indigestion, along with minor wounds and burns, skin irritations like insect bites, acne, athlete's foot, itchy scalp, and even flea bites and hot spots on pets. Just keep in mind that the correct ratio is a tablespoon of petals to one cup of water." I finished pouring the water and put the teakettle back on the stove.
"Now, we'll need to let this steep for at least fifteen minutes, but I've also got a batch that is ready to go to the next step." I pulled a saucepan off the stove and grabbed a mesh strainer. "First, we'll need to use this strainer to catch the blossoms and other parts of the plant." I poured the warm brew through the strainer, and into a clear glass bowl. "And that's it. You can use it warm or cold, but it does have a short shelf life, so be sure to keep it in the fridge and to use it within two days."
The class clapped.
"Thanks. Now I'll teach you how to use calendula in specific skin-care products, like for diaper rash, for example. All you'll need to do is add coconut oil, beeswax, and zinc oxide powder to make a salve. Let's try that first, and then we can move on to wound-healing salves. First we'll put coconut oil, which is solid at room temperature, over a low heat to liquefy it, then add the calendula and let it infuse." But as I reached for the coconut oil, my phone buzzed.
"Excuse me." I pulled out my phone. It was Simon, probably calling to discuss the strategy for our investigation, but maybe not. "I need to take this, but I'll be right back. Grab a blueberry muffin and coffee if you like."
The class eagerly dug in.
I stepped outside the kitchen. "Simon?"
"Willow?"
"Yes, I'm teaching a class. Everything okay?"
There was a long pause. "No, I'm afraid not. There's been another attempt on David's life."
"Is he all right?"
"He's pretty freaked out."
"I'll bet." David was already anxious about his safety after Sunday, now this. "I just have to finish up my class and I'll be right down."
Book Review by Bree Herron
I have never enjoyed a cozy mystery as much as I enjoyed this one. I wish I would have started this series years ago! Willow is a wonderful holistic character, and I love that she is natural remedy inclined. The murder in this book made me sad, as it did all the characters, it was one that we all seemed to like. But good and bad have to die in the name of a good mystery.
#Giveaway happening with Dandelion Dead, Natural remedies never worked so good!
Click To Tweet
I personally liked that Willow proclaimed going vegan in the book, as this was my first to read in the series (4th out of 4) I am unsure if she chose this in a previous book. Each choice she makes though is a conscious one that I have been personally working on making. You could say that I thought of Willow as my character idol. I want to have more natural and vegan lifestyle ways.
If you are looking for a cozy that makes you feel good reading it, trust me when I say this book will make you feel warm in our chilly days, and happy in the warm days. It is a great way to have nonfiction, sound research presented in the holistic department.
Readers, do you like to use natural remedies?
**DISCLAIMER: I was provided an opportunity to read this book as an Advanced Reader Copy in return for a fair and honest review.
<h2><span class="inner">Giveaway</span></h2>
Chrystle is celebrating with a giveaway of a $25 Amazon Gift Card! Click HERE 
Professional Reader Affiliates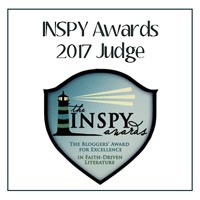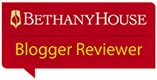 Affiliate Disclosure
I am grateful to be of service and bring you content free of charge. In order to do this, please note that when you click links and purchase items, in most (not all) cases I will receive a referral commission. Your support in purchasing through these links supplements the costs of keeping my website up and running, and is very much appreciated!