Author: Lena Gregory 
Publisher: Lyrical Underground
Print Length: 265 pages
Release Date: November 6, 2018
I Rate it:    
Genre: Cozy
When an ice cream vendor discovers a frozen stiff, Florida diner owner Gia Morelli has to serve up some just desserts . . .
 
Gia has become good friends with Trevor, a fun, flirtatious bachelor who owns the ice cream parlor down the street from her popular All-Day Breakfast Café. Trevor has the scoop on all sorts of local attractions and activities. But when he bursts into her diner, trembling and paler than a pint of French Vanilla, she can tell something's very wrong. Trevor points her toward his shop then passes out cold. When Gia runs down to his shop, she discovers a chilling sight—a dead body in the open freezer. But the ice cream man's troubles are just beginning. The police suspect him of this murder a la mode, especially when details of his questionable past surface. Gia believes in her friend and is determined to clear his name and find the real cold-blooded killer before someone else gets put on ice . . .
Guest Post from Lena Gregory
Savannah Mills
Hi, I'm Savannah Mills, and I am so excited! My best friend, Gia Morelli, recently moved to my hometown of Boggy Creek, Florida. She was having a bit of trouble, thanks to her no-good, cheating, lying, scheming ex-husband, a man I never wanted her to marry in the first place, but what are you gonna do? She made her mistakes, just like we all do, and now it's time to move on. Thankfully, she came to her senses.
So, Gia opened an All-Day Breakfast café. She bought a beautiful historic building right on Main Street, just down the road from the park. She could only fly down for an occasional weekend, thanks to the mess her ex made up in New York, so I helped her out.
After she ordered tables for the café dining room, my brother, Joey, and I set them up. I spread navy blue cloths over them and made matching covers for the seat cushions. I even found a gorgeous, hand-painted wooden open/closed sign for the front window and picked up some paintings of local scenery at the street fair last weekend.
She was thrilled with how cozy and homey everything looked. Now, glass cake dishes line the counter. I can't wait for a piece of the breakfast pies that fills them. Gia makes an amazing breakfast! I can smell the bacon cooking already, and her home fries. Mmmm…out of this world.
Oops, now my stomach's growling. I probably shouldn't have thought of the home fries.
I do have to admit, though, I was a nervous wreck. Gia loved the building that houses the café, but she hadn't yet seen her house when she moved down. Don't get me wrong, it's adorable, but it's a little out of the way. Unfortunately, there wasn't much money left after buying the café, so I had to do my best.
The development is beautiful, acre after acre of woods, filled with thickly wooded, huge pine trees that brush the clouds. And I'm pretty sure she'll get used to the abundance of critters that roam the development that sits right on the edge of the Ocala National Forest. I saw a couple of bear cubs playing in an open field last time I was out there, and I pulled over just to sit and watch them. But the drive to the café takes about twenty-five minutes, and, well, Gia's from Manhattan, where you can find almost anything you need, any time of the day or night, without traveling twenty-five minutes.
That was one of the things I loved about the five years I lived with Gia in New York. One of the hardest things for me to get used to was the lack of trees. I'd look up, and instead of trees dripping with moss, I'd find buildings that pierced the clouds and sometimes seemed like they were about to fall over on me.
Anyway, I have some exciting news to share, but I'm not going to spoil it here. Make sure to read A Cold Brew Killing to see where I'm headed next! I'll give you a hint; it's not the Keys, at least, not with Gia.
Lena lives in a small town on the south shore of eastern Long Island with her husband and three children.
When she was growing up, she spent many lazy afternoons on the beach, in the yard, anywhere she could find to curl up with a good book. She loves reading as much now as she did then, but she now enjoys the added pleasure of creating her own stories.
Author Links: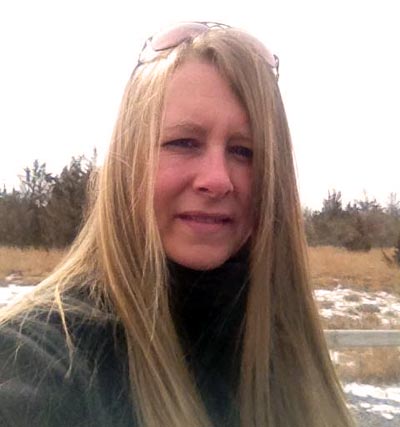 Book Review by Bree Herron
What can I say about this series, that I haven't said before? Each time, I have the privilege to read the next book in the series, in the latest mystery Gia is finally in her groove and then a murder happens. Poor girl, all she wanted was to get some ice cream.
I liked that the election for mayor was happening during all of this. It added a twist to the storyline and was not politically inclined beyond the fictional race. So have no fears of enjoying this story. I also really liked how Gia has transformed in this series, each time she solves a mystery, I feel as though we have both gotten wiser.  Gia is smart as a whip and wonderful, but she always succeeds in gaining new skills for her next adventure.
Overall, this mystery will thrill and make you smile. I have considered Gia a dear friend through the series, and have been so happy to see her becoming a stronger, happier version of herself.  If you a looking for a fun, light-hearted mystery here is your book!
Please join the conversation and comment below. Have you read… If so what did you think/like?
**DISCLAIMER: I was provided an opportunity to read this book as an Advanced Reader Copy in return for a fair and honest review.
Professional Reader Affiliates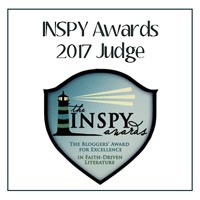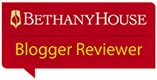 Affiliate Disclosure
I am grateful to be of service and bring you content free of charge. In order to do this, please note that when you click links and purchase items, in most (not all) cases I will receive a referral commission. Your support in purchasing through these links supplements the costs of keeping my website up and running, and is very much appreciated!