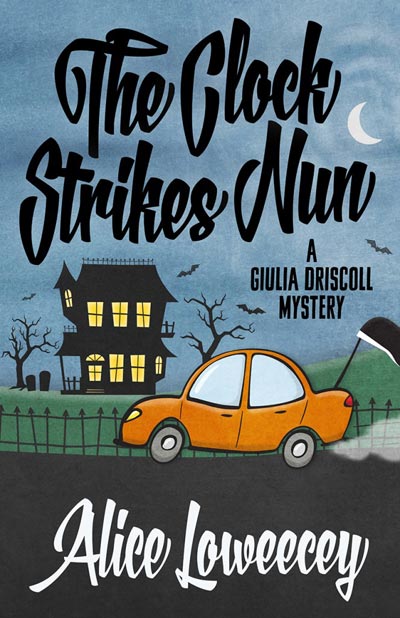 Author: Alice Loweecey
Publisher: Henery Press
Print Length: 268 pages
Release Date: May 30, 2017
I Rate it:    
Genre: Cozy
When terrified Elaine Patrick knocks on Driscoll Investigations' door and insists her house is haunted, Giulia Driscoll's first response is "we don't handle ghosts." When Elaine's housekeeper and crackpot filthy rich cousin descend on Giulia and demand she find out who's trying to steal sweet, fragile Elaine's family business out from under her, that's a different story. They want DI to provide Tarot readings, ghost hunting sessions, and even an exorcism.
Ghost hunting? There are apps for that. Tarot readings? Experts in the skill are right across the street. Exorcisms? Having a priest for a brother-in-law comes in handy. Giulia plunges into a crash course in all things supernatural, convinced everything happening to Elaine is stagecraft.
Except when it isn't. Giulia's about to discover a new dimension to sleuthing, if she can survive attempted murder long enough to see through the web of lies around her client.

Baker of brownies and tormenter of characters, Alice Loweecey recently celebrated her thirtieth year outside the convent. She grew up watching Hammer horror films and Scooby-Doo mysteries, which explains a whole lot. When she's not creating trouble for her sleuth Giulia Driscoll or inspiring nightmares as her alter-ego Kate Morgan, she can be found growing her own vegetables (in summer) and cooking with them (the rest of the year).
You can find Alice on:
Book Review by Bree Herron
It is going to get spooky! I felt as though I was actually reading a t.v. show not an actual book. It was a great experience meeting this Giulia Driscoll, character and I am looking forward to more.
Okay, so this was the first one of this series that I have read. And wow, it is another that I was obviously missing out on. Giulia Driscoll is a fun, spirited character that is very comical. I was envisioning her antics throughout the book in my mind, chuckling all the way. I loved that they are now the "ghost" hunters. And when I say they it is Giulia Driscoll and her crew. They are after another ghost, well slightly.
I said that it felt as though I was watching a t.v. show and I have to give the author props. Her writing made the book read as though you could be sipping tea and watching a lovely mystery. I was saddened when I actually finished the story, I was wanting more. So if anyone with connections to productions stumbles upon this I hope you pick this series up!
The book is swirling with mystery, smoke screens and all. I was thrilled with the depth that the author gave to the mystery. This isn't your kids ghost story, and it will delight any reader that enjoys a good mystery.
Have you read this book, share your thoughts!
**DISCLAIMER: I was provided an opportunity to read this book as an Advanced Reader Copy in return for a fair and honest review.
<h2><span class="inner">Giveaway</span></h2>
Professional Reader Affiliates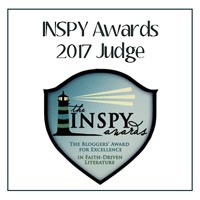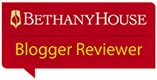 Affiliate Disclosure
I am grateful to be of service and bring you content free of charge. In order to do this, please note that when you click links and purchase items, in most (not all) cases I will receive a referral commission. Your support in purchasing through these links supplements the costs of keeping my website up and running, and is very much appreciated!