Chickadee Chickadee Bang Bang (A Bird Lover's Mystery)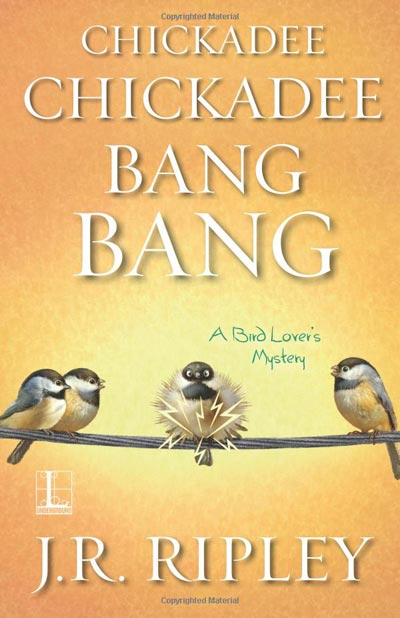 Author: J.R. Ripley
Publisher: Lyrical Underground
Print Length: 236 pages
Release Date: September 12, 2017
I Rate it:    
Genre: Cozy
Ruby Lake, North Carolina, might be the perfect place to go birdwatching during autumn, but it's also a habitat for murder . . .
As Birds & Bees owner Amy Simms guides a halfhearted birding group around Ruby Lake, rumors soon start flying about the annual Fall Festival's classic car and tractor show. Local eccentric Chick Sherman—boasting the hottest ride in town—has ruffled feathers by mysteriously entering the contest, and curious Amy hatches a plan to sneak a glimpse at the phantom automobile before the big event kicks off . . .
But competition turns deadly when Amy finally spots the sleek '56 El Morocco—and it's on top of Chick's very dead body. With her neighbor and business partner framed as the murderer and priceless Audubon prints suddenly missing from Chick's home, only Amy can identify the telltale markings of a killer before another hapless victim is plucked from the flock . .
J.R. Ripley is the pen name of Glenn Meganck, the critically acclaimed author of the Tony Kozol mystery series. As a member of the Mystery Writers of America, he has chaired the Edgar committee for Best Original Paperback novel and served on the Best Short Story Committee. As a member of the International Association of Crime Writers, he has served on the Hammett Award committee for Best Novel. When not writing books, Glenn is writing songs, often singing them to the consternation of his audience and neighbors, or involved in one of his many passions, none of which have involved any of the dead bodies that seem to keep cropping up in his mysteries. For more information about him, visit glennmeganck.com.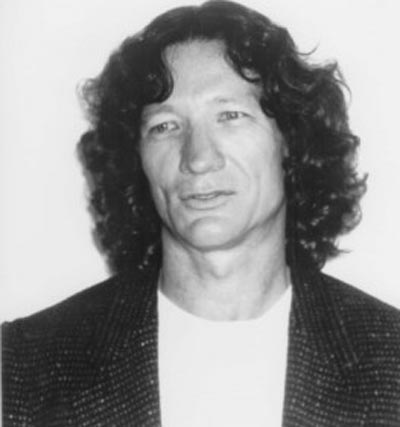 Book Review by Bree Herron
Birds, Cars and Mystery this is certainly a combination that is destined to be a fun read. Growing up with a "car guy" for a dad, I was thrilled to read about the cars along with the mystery this time, adding to our bird theme in a unique manner. It was a fast, exciting and enjoyable read.
Amy is back and making me slightly jealous this time with her interactions with the cars. I really loved the sideline characters that came with this story, they were humorous and I could only imagine what they would have been like to create in the writing process.
J.R. Ripley does a superb job of making you just enjoy the characters, even the villains. It's a skill that has been honed through this series and makes me come back to visit Amy each new release, just to see what type of character is popping in next.
I love a good cover theme, and if I had these books in paperback I bet they would look stunning on a shelf. The soft solid coloring and the bird sticks with the theme of the series and I have always enjoy seeing the species of bird on the cover that goes with the title. It's a nice visual. There is a bit of humor with the middle bird getting a bit of a zing, but please note that no birds were harmed in the making of this cover.
Okay, so even though the dead body took a bit away from the car show, to me the show was a hit. I would have been like the men on the birdwatching tour seeing the car, and describing it like it was a rare bird.  The cars, I could see in my mind and I was a slight motorhead about them. As always with this series, the murder is built up nicely and I always enjoy Amy finding bodies. Sorry, Amy but you are really good at stumbling upon bodies.
Ruby Lake, NC sounds like a fun place to be. I think of the charming stores, unique places to eat and I am ready to jump into the pages. They always seem to be hosting an event, festival or author. It's like J.R. Ripley visited quaint little towns prior to starting to write this series and pulled them all into this setting.
Another hit in my book. I will gladly keep reading this series, and reviewing these books as I know I am always getting a superb set of characters, a well plotted mystery and an ending that makes me satisfied. Take a chance on this series, it will surprise you how much you enjoy it.
Share a thought on a favorite bird or car.
**DISCLAIMER: I was provided an opportunity to read this book as an Advanced Reader Copy in return for a fair and honest review.
<h2><span class="inner">Giveaway</span></h2>
Giveaway time, and it's about going to the birds. Well, okay it's about giving you the chance to win this book! ENTER HERE !
Professional Reader Affiliates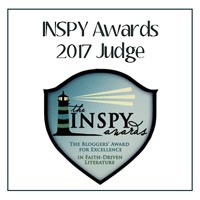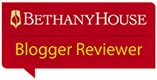 Affiliate Disclosure
I am grateful to be of service and bring you content free of charge. In order to do this, please note that when you click links and purchase items, in most (not all) cases I will receive a referral commission. Your support in purchasing through these links supplements the costs of keeping my website up and running, and is very much appreciated!