Cat Got Your Secrets: A Kitty Couture Mystery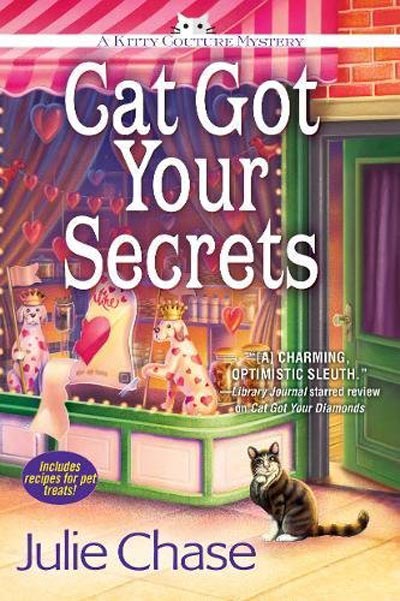 Author: Julie Chase
Publisher: Crooked Lane Books
Print Length: 292 pages
Release Date: September 12, 2017
I Rate it:    
Genre: Cozy
Obedience is better than sacrifice…and trumps romance, no matter how sweet.
Profound loneliness propels a childless widow west with the idea of choosing an orphan to share her life. On the way, a fellow traveler takes her by surprise. She never dreams, is unprepared, doesn't need another man, but can't get him out of her head…or heart. He's so perfect—every bit the one she'd searched for as a young woman—except his mistrust of God has erected a wall she cannot breach.
Marcus Ford blames God and struggles for peace after losing his wife and baby. Not once has he considered another woman could be the answer, but the widow is like none other he's ever met. He falls hard, but plans are taking him east. Hope dashed sends two hearts into the pit. If only Ford could forgive God or the widow ease up on her adamant resolve.
Will God's mercy shine a beacon in the fog of despair and prove sufficient to heal their souls?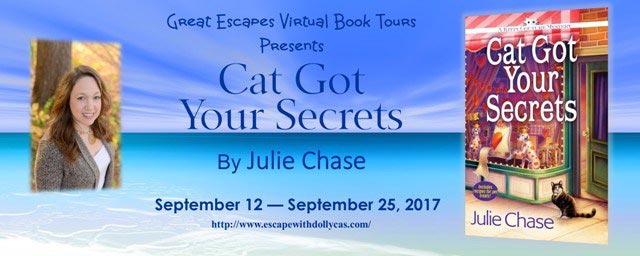 Guest Post from Julie Chase
How My Book Club Went Cozy
Last year, I started a book club at a local restaurant where a couple dozen exhausted women showed up religiously to escape the non-stop work of living. We read NYT bestsellers at first with a few classics thrown in. It was a hodge podge of "all the buzz," but we soon realized the materials we were reading weren't really representative of us. We were a group of rung out readers in need of a fill up, not another tear-jerking tale of misery. What we needed was a pick me up.
So, I asked the group, after a lackluster discussion of the latest chart-topping psychological thriller, "What do you read on your own. Not for the book club. For fun." More than half the group named cozy mysteries or authors like Janet Evanovich, whose upbeat voice and sassy heroines put a smile on their face every time.
I beamed. I, too, read those books for fun. So, I suggested, "Maybe we should read one together?"
And we did. We read four, actually. Back to back for four months, we chose the newest cozy in a series someone in the group loved. As a result, I was introduced to new authors, stories and adventures I might never have found on my own. I LOVE my book club.
But eventually, we started feeling a little self-indulgent and guilty for not following through with our quest to be cool and know all about those books featured on the news and touted in magazines. The ones being turned into movies and making their rounds at the office. After all, aside from getting away to be with friends and eat a meal we didn't have to make or clean up once a month, we'd formed the book club to stay on top of things and broaden our reading horizons. Didn't we?
We went back to the original plan, and the next month we met again, dutifully toting yet another psychological thriller that was, apparently, all the rage. We weren't that into it. As it turned out, my book club had had enough of the drunken, unreliable narrators and repetitive casts of barely likeable characters. We missed reading about the lovable ladies next door, like us, who, unlike us, did amazing things and had exciting, occasionally side-splitting adventures. We didn't care if we weren't always on top of the uber popular books.
We were cozy readers.
And that was when we realized, we were a cozy book club. We gave up forcing ourselves to read anything that didn't appeal to us for what it was. We stopped looking at the Times list to see what we should read, and we started relying on back covers and one another for solid book advice. And guess what? We're really happy.
Sure, we still sneak in a varied read when one catches our collective eye, but cozies are our go-to escapes. They're the ones that bring us to tears of laughter as we recount our favorite scenes and all the ways we can relate to those amateur sleuths. The whole thing reminded me, yet again, why I write cozy mysteries.
I write to give other readers an enjoyable escape from the business of their lives.
If you're in the market for a new author, book or series, I hope you'll consider my Kitty Couture Mysteries.  And if you do, I hope they will make you smile.
Julie Chase is a mystery-loving pet enthusiast who hopes to make readers smile. She lives in rural Ohio with her husband and three spunky children. Julie is a member of the International Thriller Writers (ITW) and Sisters in Crime (SinC). She is represented by Jill Marsal of Marsal Lyon Literary Agency.
Julie also writes as Julie Anne Lindsey. Learn more about Julie at JulieChaseBooks.com or on: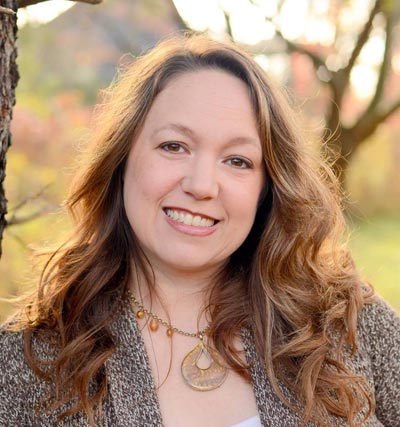 Book Review by Bree Herron
Love is in the air, or is it murder? Well, in this case it can be both with Valentine's day coming and Lacy is on the crime and pageantry of a pet pageant. It is fun, it is unique and I am digging this series, more and more.
Lacy Marie Crocker is back and I wait impatiently for the year of her newest adventure. I am loving this series, it is unique and fun with the cat costumes, and animal costumes. Lacy is a hoot to read, and I adore her presence in the story. One aspect is she has some great costumes and of course foodies for the pets.
Even though the Furry Godmother isn't a character the little tidbits of wisdom are great.
I adore this cover. And am always drawn to the cuteness of this series. Kitties, and puppies with the color of pink. It is this girl's dream cover.
Hands down I love each chapter beginning because of the Furry Godmother. Now the stories, and the mysteries are always great and this one was the best yet! But Furry Godmother you rock, seriously I need a PFA and I will share dessert with my therapist the next time I see her. I love when we get into the shop scenes as well, it is bright and colorful in my mind with all the costumes and sparkling collars. Lacy has brains and creative talent.
Overall, Julie Chase has given readers what they want. A mystery worth digging into, a lovable character that has talent beyond solving murders. The animals and the kindness towards them always make my heart melt, in this series and this book didn't disappoint.
**DISCLAIMER: I was provided an opportunity to read this book as an Advanced Reader Copy in return for a fair and honest review.
<h2><span class="inner">Giveaway</span></h2>
Prize time! (1) Paperback set of books 1 & 2 Cat Got Your Diamonds & Cat Got Your Cash + a themed wallet filled with mardi gras beads!
Professional Reader Affiliates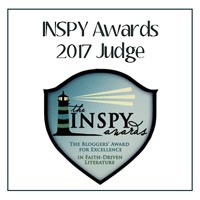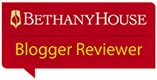 Affiliate Disclosure
I am grateful to be of service and bring you content free of charge. In order to do this, please note that when you click links and purchase items, in most (not all) cases I will receive a referral commission. Your support in purchasing through these links supplements the costs of keeping my website up and running, and is very much appreciated!