Calamity at the Continental Club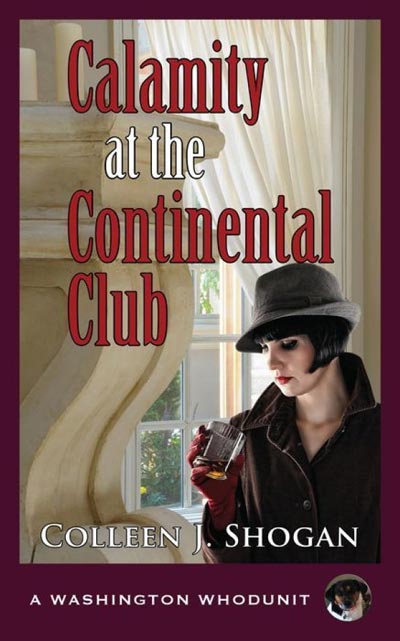 Author: Colleen J. Shogan
Publisher: Camel Press
Print Length: 264 pages
Release Date: July 15, 2017
I Rate it:    
Genre: Cozy
The Mayflower Society is about to hold its annual meeting at Washington D.C.'s swanky gathering place for the elite, the Continental Club. That means Kit Marshall's upper-crust future in-laws, Buffy and Winston Hollingsworth, are coming for a visit. Annoyed that Kit has not set a date to marry Doug, Buffy wants her to commit to a high society wedding at the club. Kit, though chief of staff for a congresswoman, feels uncomfortable with Buffy and Winston's crowd.
Kit receives an unexpected reprieve in the form of murder. En route to her morning jog, she encounters the corpse of the leader of the Mayflower Society, conservative multimedia tycoon Grayson Bancroft. On the security cameras, no one was seen entering or leaving the club, which means the culprit had to be an overnight guest. Little love was lost on Bancroft, but the police have their prime suspect: Doug's father.
Buffy and Winston, formerly disdainful of Kit's sleuthing, urge her to investigate. With her future in-laws' freedom and reputations at stake, Kit sets out once again to solve a murder mystery, this time aided by her fiancé Doug in addition to her friends Meg and Trevor and her dog Clarence. Her search for clues will take her from the club to the Smithsonian Museum, the National Archives, and Mount Vernon.

Colleen J. Shogan has been reading mysteries since the age of six. She conceived of the plot of her first mystery, Stabbing in the Senate, one morning while taking a walk in her suburban Washington, D.C. neighborhood. A political scientist by training, Colleen has taught American politics at Yale, George Mason University, Georgetown, and Penn. She previously worked on Capitol Hill as a legislative staffer in the United States Senate and as the Deputy Director of the Congressional Research Service. She is currently a senior executive at the Library of Congress who works on great outreach initiatives such as the National Book Festival. Colleen lives in Arlington, Virginia with her husband Rob and their beagle mutt Conan.
You can find Colleen on: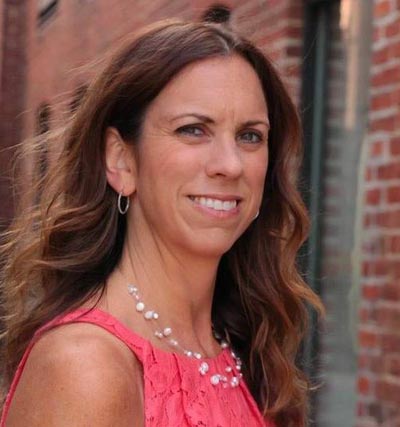 Bree
Hi Colleen, thanks for stopping by the blog to chat! Let's get started with some super easy questions. Favorite Color?
Colleen J. Shogan
I like bold colors. Red is a favorite of mine.
Bree
What would you do if you weren't writing mysteries?
Colleen J. Shogan
I'd probably get a full night's sleep! I'm sure I'd spend more time on my nonfiction writing. I'm a political scientist by training, although I confess politics turns me off these days.
Bree
Nonfiction is some of my favorite to read! I am always reading different books each week! What is your current Must Read Book in your TBR or Reading pile?
Colleen J. Shogan
The Cutaway by Christina Kovac
Bree
I just got done reading your latest book in "The Washington Whodunit" series. I would lvoe for you to introduce readers to Kit, what is her day to day life like? I hope she isn't find mystery each day!
Colleen J. Shogan
Kit Marshall is a congressional staffer. Her daily life is quite busy, spending time trying to balance her personal relationships with the everyday demands of her job working on Capitol Hill. Kit doesn't get pushed around, but she does try to please everyone in her life. That can make her life even more complicated.
Bree
She mentioned her job in the book, it sounded intruging and unique to the cozy world. What drew you to the setting for this book?
Colleen J. Shogan
I live and work in the Washington, D.C. area. I work on Capitol Hill at the Library of Congress. There is no other place I know better than this setting. It was a no brainer. I feel very comfortable writing about this slice of life in our nation's capital.
Bree
D.C. is a favorite place of mine to visit, I feel like there is something new to see each time. This is the third book in the series, how do the characters behave in the writing process? Any tough to write characters?
Colleen J. Shogan
I think it's getting easier to write my main characters. They're like old friends now. The dialogue between Kit and her best friend Meg comes to me easily. I give some serious thought to how each of the main characters change in each book. I don't like reading a series in which nothing ever changes with the characters, so I try to mix it up with strong subplots.
Bree
Meg is a hoot! I really loved her in this book, and how you gave even secondary characters their time to shine. Where do you see the series going, is there another book in process?
Colleen J. Shogan
I just finished the initial draft of the fourth book in the series, tentatively titled Killing on K Street. And I signed a contract for the fifth and sixth books in the series. There will be more Washington Whodunits in the future, I'm happy to report.
Bree
Wonderful! As a new fan of the series, I was hoping to hear such words! What is one thing you want new to you readers to know about your books?
Colleen J. Shogan
Not everyone will live or work in Washington, D.C. But hopefully my books can give readers an accurate portrayal of what it's like to work in the belly of the beast. I hope my books also show readers that the people who work for our nation's government are mostly well-intentioned. They truly want to make the country a better place for future generations, although they often disagree about how to achieve that goal!
Bree
Wonderful! As a new fan of the series, I was hoping to hear such words! What is one thing you want new to you readers to know about your books?
Book Review by Bree Herron
Mystery and history can go together like peanut butter and jelly in this suspenseful mystery. Calamity at the Continental Club was a mixture of mystery and a great reminder of the beauty in D.C.
I thoroughly enjoyed reading this book and meeting Kit. This was the third book in the Washington Whodunit series and yet, I felt like it was a great stand alone or introduction to the series. There is enough reason (like seeing when Doug proposed) to want to go back and read the others. I really enjoyed Doug's family as well, I felt like I was reading an Emily Gilmore for Buffy, his mom.
Kit is our star sleuth and she does such a wonderful job of hunting for clues that it is easy to lose track of time reading this book. Kit and Doug are at the Continental Club a place for history and possible love? Buffy stole moments for me, with all her wedding planning ideas,and Kit handled her like a champ.Meg is Kit's best friend and trust me, we all need a friend like her! What antics these two must have had in other books, just the thought draws me to wanting to read the others.
The murders are well thought I felt, and the author spins us for a loop with the murder weapon of choice. I really liked the twists that were created to keep the reader engaged. I never really love a book to end, but I have to say this ending was AWESOME! Seriously hashtag wedding goals. That is all I can say. I look forward to reading the fourth book in the series, I can see Kit and Doug becoming quite the sleuthing team! Happy Reading!
**DISCLAIMER: I was provided an opportunity to read this book as an Advanced Reader Copy in return for a fair and honest review.
<h2><span class="inner">Giveaway</span></h2>
What reader doesn't love a good giveaway? One lucky reader will win (1) $50 Amazon Gift Card!!! Now that is a giveaway I might even try my luck at! Click HERE to enter and do quick it ends today!
Professional Reader Affiliates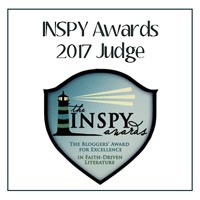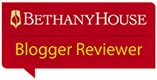 Affiliate Disclosure
I am grateful to be of service and bring you content free of charge. In order to do this, please note that when you click links and purchase items, in most (not all) cases I will receive a referral commission. Your support in purchasing through these links supplements the costs of keeping my website up and running, and is very much appreciated!