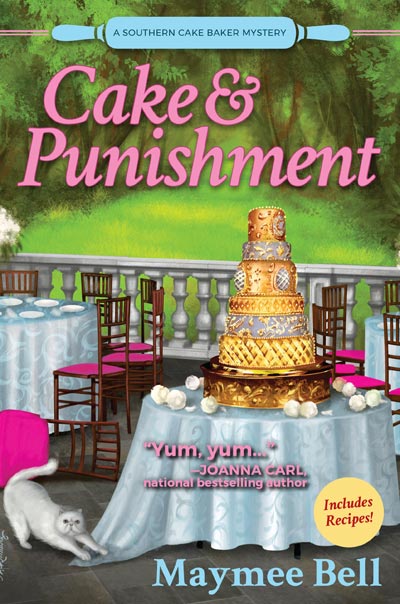 Author: Maymee Bell
Publisher: Crooked Lane Books
Print Length: 257 pages
Release Date: May 8, 2018
I Rate it:    
Genre: Cozy
In the first of a delectable new Southern-set baking cozy series, Sophia Cummings, pastry chef extraordinaire, must craft the perfect cake for an old friend's wedding while sifting through the suspects in a murder.
Bucolic Rumford, Kentucky has glowing fields of bluegrass, a fine selection of bourbons, and now a professional pastry chef. Broken-hearted Sophia Cummings has come home from New York City. She's not there a minute before she's charmed into making her high school friend Charlotte's wedding cake. The kitchen at the Rumford Country Club seems perfect until Chef Emile's body is discovered, sprawled near the stove, a cast iron skillet on the floor close by.
With one look at the shiny, new frying pan, Sophia knows it's not Emile's. She offers her knowledge to Sheriff Carter and her talents to Evelyn, the manager, who needs an interim chef. The mood in the country club is grim: Emile's peppery personality had burned members and staff alike. Sophia wonders which one of them burned him?
Perfect for fans of Joanne Fluke and JoAnna Carl, Cake and Punishment—with authentic Southern recipes!—will satisfy your sweet tooth.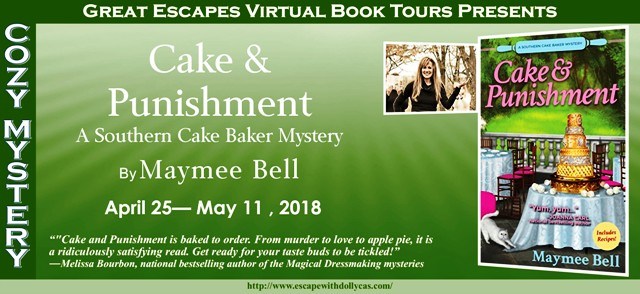 Maymee Bell is the pen name of USA Today Bestselling author Tonya Kappes. She lives in Kentucky with her family and her two schnauzers. She likes strong coffee, slow-country days, and fresh-baked cookies - but she like telling stores best of all. This is her first SOUTHERN BAKER MYSTERY.
For years, USA Today bestselling author Tonya Kappes has been publishing numerous mystery and romance titles with unprecedented success. She is famous not only for her hilarious plot lines and quirky characters, but her tremendous marketing efforts that have earned her thousands of followers and a devoted street team of fans.
You can find Maymee on:
Book Review by Bree Herron
Maymee Bell may become the Southern Mystery Queen after this book and I say that after book one! It was such a delight to meet Sophia a baker with a flare for solving a mystery. She may have gone back home, but she is certainly not leaving her dream behind.
Maymee Bell has whisked a confection of mystery in her debut novel that will have readers savoring every word.
Sophia does what all good women do with a broken heart, she goes home. Leaving behind her cheating ex-boyfriend, Noah who finds himself learning a good lesson (no he doesn't die). Carter is the hunky sheriff with a smile that can even make a reader swoon.Sadly, he has it bad for Sophia but that's okay because she deserves to have a gentleman with some fire.  Sophia makes it back just in time to help her friend Charlotte out with her wedding, and Madison helps with Sophia finding her place. It was neat to see that though they had years apart these women were still good friends.
Besides the fact that the mystery is great I really love the connections between the characters. I love the friendships, the family connections and the community in this story. The author also does a great job with humorous lines that make a reader laugh.
The setting is like stepping into the perfect little town. The characters all have brought in a way to help Bucolic Rumford become revitalized. I loved that it was a down to earth community, with some very rich people, but they weren't a turn off from the story or setting. I would easily move into Bucolic Rumford if I could.
I plan to bake a recipe from this book for my next staff luncheon. I was left hungry at the end of the mystery and not just for the food. I was bummed that we had solved the mystery and it was over. Now I am eagerly awaiting the next five books (I cross my fingers) in this series, besides I have to see Sophia's shop!
Readers wanting a mixture of Southern charm and a quaint setting will be thrilled to have this book in their hands. You will become friends with the characters and not want to leave!
Share your thoughts about this upcoming book!
**DISCLAIMER: I was provided an opportunity to read this book as an Advanced Reader Copy in return for a fair and honest review.
<h2><span class="inner">Giveaway</span></h2>
Professional Reader Affiliates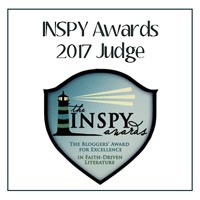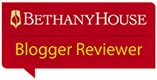 Affiliate Disclosure
I am grateful to be of service and bring you content free of charge. In order to do this, please note that when you click links and purchase items, in most (not all) cases I will receive a referral commission. Your support in purchasing through these links supplements the costs of keeping my website up and running, and is very much appreciated!