By the Fright of the Silvery Moon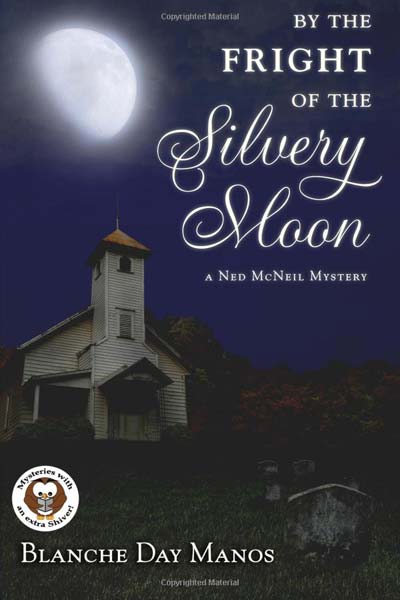 Author: Blanche Day Manos
Publisher: Pen-L Publishing
Print Length: 171 pages
Release Date: August 2, 2017
I Rate it:    
Genre: Cozy
Is it Moonlight or is it Murder?
Ned McNeil is haunted by a nightmare that wakes her in the middle of the night, leaving her gasping for breath. A dog—or is it a wolf?—howling in her yard under the brilliant autumn moon sends chills down her spine. Is the moonlight and the fact that she is alone in Granger Mansion causing her imagination to work overtime?
Hidden by a dense fog, an unknown driver pursues Ned to the edge of a cliff, an innocent-appearing luncheon ends in violence, a neighbor drops dead for no apparent reason, and a hidden shooter waylays her in a deserted cemetery. Surely, these are not coincidences.
Every old house has a history and Ned thought she knew everything about Granger Mansion, but the house holds some deep secrets of its own. Those secrets very nearly cost Ned McNeil her life.
By the Fright of the Silvery Moon is a page turner; a cozy mystery with an extra shiver that just may keep you up at night, even when the moon isn't full!
Blanche Day Manos is the author of three Darcy Campbell and Flora Tucker cozy mysteries. Fans of this series have followed the mother and daughter duo through their adventures and narrow escapes in The Cemetery Club and Grave Shift. The third book in the trilogy, Best Left Buried made its debut November 1. The first two books, previously published, are re-edited, re-formatted, and have new cover pictures. The third is being published for the first time. Soon, Grave Heritage will join the Darcy and Flora series as the duo encounter more strange happenings in the small town of Levi, Oklahoma.
In November, 2015, a new cozy mystery series launched with the publication of Moonlight Can Be Murder. In this first book, Nettie Elizabeth Duncan McNeil (Ned for short) comes back to her hometown of Ednalee, Oklahoma in answer to a desperate cry for help. Ned finds herself ducking a depraved killer while fighting to clear her own name in a tangled murder plot.
Blanche has written for many years. Her articles, short stories and poems have appeared in periodicals such as Turtle, Humpty Dumpty, Wee Wisdom, Cricket, Jack and Jill, Guide, The Friend, and Keys for Kids. Other sales include articles and verse to Grit, Ozark Mountaineer, Good Old Days, Cappers, The Secret Place, Christian Life, The Gem, Leanin' Tree, Instructor and Christian Teacher. One of her poems, Cloud Animals, was published in a book by Fitzhugh Dodson, Give Your Child a Head Start In Reading.
Her weekly column, "Looking Back" appeared in The Tahlequah Daily Press for several years. While living in Oklahoma, Blanche wrote two books on the early life of her mother, Susie Latty Day. These books, The Heritage of Etta Bend and Remembering Etta Bend, are now out of print. She currently writes on assignment for Union Gospel Press.
You can find Blanche here: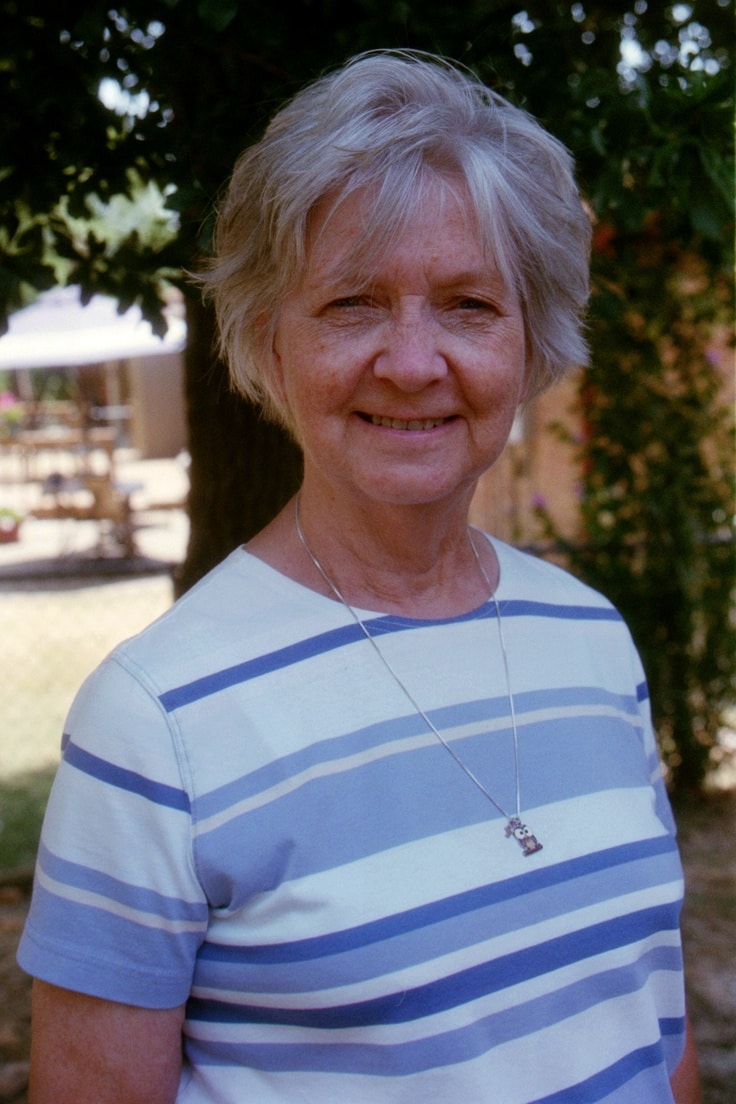 Book Review by Bree Herron
Oh my what a goose bump creating novel! I had shivers right away. This was not only a mystery with the goose bumps but it was also cozy, so it is unique to the genre. I think this a book that certainly deserves to be read by more cozy and mystery fans. It's a diamond of a find to review and I am eager to read the next book.
Okay, I was thrown for a loop with the name but then it grew on me.  Ned was different than other characters, she had the same level of spook that most people do (okay, I hope others spook like this) and her reactions were ones that I felt in my mind, not only saw. Her sleuth skills are far beyond mine and she has away of finding trouble but solving it as well.
Ned felt like she was created to seem real. Her reactions, thoughts and motions through out the story were ones that you could see a person taking to solving a mystery, if they had to. She was really just enjoyable.
The cover was a spook level of 8 for me, I felt as though it really embodied the story.  The casting of shadows that were designed to make a reader want to know what was within the pages and to give goose bumps (seriously, my favorite word for this book).
It has been awhile since a book grabbed me within the first page. This book had such a first few lines that a reader was committed, you just had to know the sounds and sights of this story. I felt like I was taken from spook to calm and back again in a manner that made me stay curious reading the story.
The level of spook makes this a stand out mystery to read. It isn't dark enough for suspense but you get the bumps so not as light as a cozy but trust this reader that the entire book was worth hold, turning and taking in every page.
I think this was the perfect timing to read this book. It is almost Halloween, and though not a themed mystery it was one that makes you say "it is nice to be spooked this time of the year". I will certainly be looking to a new Ned adventure to share with you all soon!
Do you liked to be spooked?
**DISCLAIMER: I was provided an opportunity to read this book as an Advanced Reader Copy in return for a fair and honest review.
Professional Reader Affiliates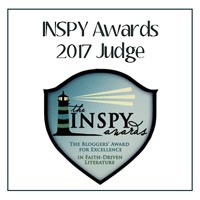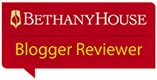 Affiliate Disclosure
I am grateful to be of service and bring you content free of charge. In order to do this, please note that when you click links and purchase items, in most (not all) cases I will receive a referral commission. Your support in purchasing through these links supplements the costs of keeping my website up and running, and is very much appreciated!