Author: Ellen Byron
Publisher: Crooked Lane Books
Print Length: 320 pages
Release Date: September 13, 2016
I Rate it:    
Genre: Cozy
The Crozats feared that past murders at Crozat Plantation B&B might spell the death of their beloved estate, but they've managed to survive the scandal. Now there's a très bigger story in Pelican, Louisiana: the upcoming nuptials between Maggie Crozat's nemesis, Police Chief Rufus Durand, and her co-worker, Vanessa Fleer.
When everyone else refuses the job of being Vanessa's Maid of Honor, Maggie reluctantly takes up the title and finds herself tasked with a long list of duties–the most important of which is entertaining Vanessa's cousin, Ginger Fleer-Starke. But just days before the wedding, Ginger's lifeless body is found on the bayou and the Pelican PD, as well as the Crozats, have another murder mystery on their hands.
There's a gumbo-potful of suspects, including an ex-Marine with PTSD, an annoying local newspaper reporter, and Vanessa's own sparkplug of a mother. But when it looks like the investigation is zeroing in on Vanessa as the prime suspect, Maggie reluctantly adds keeping the bride-to-be out of jail to her list of Maid of Honor responsibilities in Body on the Bayou, Ellen Byron's funny and engaging follow up to her critically acclaimed novel Plantation Shudders.

Ellen's debut novel, PLANTATION SHUDDERS: A Cajun Country Mystery, has been nominated for Agatha, Lefty, and Daphne awards. BODY ON THE BAYOU, the second book in her Cajun Country Mystery Series, offers "everything a cozy reader could want," according to Publishers Weekly, while Library Journal says, "Diane Mott Davidson and Lou Jane Temple fans will line up for this series."
Ellen's TV credits include Wings and Just Shoot Me; she's written over 200 magazine articles; her published plays include the award-winning Graceland and Asleep on the Wind. Ellen Byron is a native New Yorker who lives in Los Angeles and attributes her fascination with Louisiana to her college years at New Orleans' Tulane University.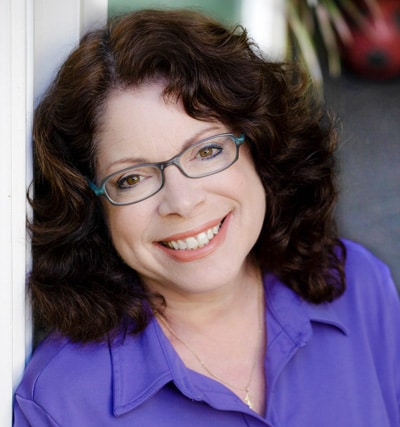 Book Review by Bree Herron
When you read Ellen Byron's book, you are transported to Louisiana. I was transported to the beautiful deep south of this charming mystery. I loved this second book in the Cajun Country Mystery series. Maggie is a doll, that has some awesome spirit to her. I loved reading her interactions with some of the more silly characters.
When the deep South contains some deep secrets, you will be finding a Body on the Bayou!
Click To Tweet
So let me just say that I laughed. I laughed a lot through this book, and it could be because I am a Yankee, and not a southern belle. Or it could be because the secondary characters were so hilarious that I could stop imaging some of them as hillbillies ( I mean this in the most loving manner). Seriously, Vanessa the bride to be in this story, literally stole the book. Her whole family is a riot.  And poor Maggie for putting up with such a self centered family.
The murder was awesome, I literally wasn't anticipating the victim to be who it was. Ellen Byron gives you plenty of "victims" to choose from. She also creates a setting of charm and history. I love the historical mystery as well to points of the story.  This was the first book I read in the series, though  it is the second one and I felt as though I had a great background from the start, it is certainly one that I can say you can read out of order, if you are like me, you will enjoy going back and reading the first one. I am so excited to read the rest of this series, and I am hoping for more!
Do you like a a cozy that makes you laugh? Would you read books out of order?
**DISCLAIMER: I was provided an opportunity to read this book as an Advanced Reader Copy in return for a fair and honest review.
<h2><span class="inner">Giveaway</span></h2>
To celebrate her tour, Ellen is giving away one copy of the book! Find out all the details and enter to WIN a copy of Body on the Bayou, HERE.
Professional Reader Affiliates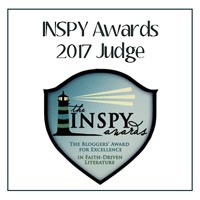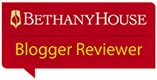 Affiliate Disclosure
I am grateful to be of service and bring you content free of charge. In order to do this, please note that when you click links and purchase items, in most (not all) cases I will receive a referral commission. Your support in purchasing through these links supplements the costs of keeping my website up and running, and is very much appreciated!