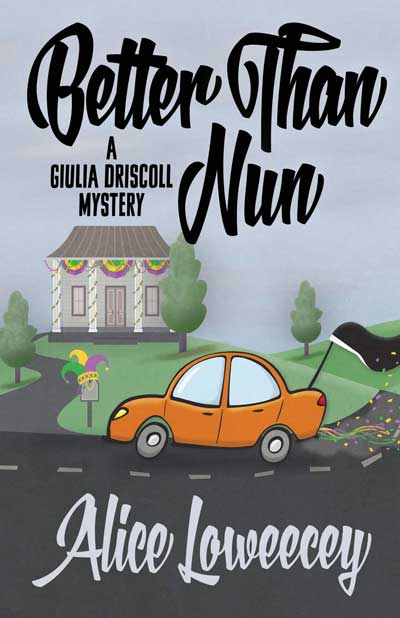 Author: Alice Loweecey
Publisher: Henery Press
Print Length: 284 pages
Release Date: May 21, 2019
I Rate it:    
Genre: Cozy
Ghosts for Mardi Gras!
Giulia Driscoll used to say running a detective agency was the busiest job she'd ever had. Then the ghosts showed up, and she figured now she's the busiest ever. This of course challenged the Universe to say, "Hold my beer."
Today she's running the agency, sleuthing on behalf of the ghosts, and being the mother of a two-month-old. At last she understands those 5-Hour Energy commercials.
The Universe then dropped two clients in her lap for Mardi Gras: a family greedy to find hidden money and the son of her least-favorite person, Ken Kanning of The Scoop. The positive: a date night! The not-so-positive: it's a working date night. Driscoll Investigations is joining the big Mardi Gras costume charity gala to search for potential thieves. Kanning Junior will be at the party showing off his tame ghost. 
The Scoop, a few hundred drunk revelers, a mercenary family, and a ghost who isn't as tame as the kid thinks. What could possibly go wrong? 
Did someone just hear the Universe say, "Hold my beer"? 
Guest Post from Alice Loweecey
Branding, Lawyers, and Coining words
In 2010, I landed my first book deal for Force of Habit, the very first Giulia Falcone mystery (she wasn't married yet). Several characters played MMORPGs, about which I knew zilch. No problem: I asked a knowledgeable co-worker: What's the biggest MMORPG? He said instantly: World of Warcraft.
 I dived into the research. I learned the characters, the gameplay, the realms, the powers—everything I needed to make the gaming scenes believable.
 Then my editor called me and said I couldn't use any World of Warcraft-specific names or attributes. Lawyers, she said.
 I rolled up my sleeves and changed EVERYTHING. The game became "Battle Planet." (I'll pause while y'all groan.) Hey, it took care of the issue. I used generic character types. I pulled character names from ancient Sumerian myths. (I'm a RIOT at parties, let me tell you.)
 My changes passed the publisher's legal team. We were good to go!
 Something else has always interested me about this book. The crazy stalker gets Giulia into her sights and sends her a Barbie doll dressed for a porn shoot. I even have someone call it "slut barbie" in the book. That passed legal inspection just fine.
 Fast-forward to my newest Giulia book, Better than Nun. The MacGuffin in the book is an idea given to me by a stranger in the hotel lobby during the Malice Domestic conference. I loved the idea and squirreled it away until I crafted a plot for it. It's also a very well known brand name for a kids' toy.
 I knew I had to come up with something. That something was a precocious eleven-year-old who liked to build things. For his science fair, he built his own version of the toy. YouTube has its uses.
 The instant you read about the kid's homemade toy, you'll know exactly what it's supposed to be. But you won't read the actual name anywhere in the book. Muahahahaha!
 I've had to use branding in my career too. I write the light, funny Giulia Driscoll mysteries under my own name. as Kate Morgan I write horror and supernatural thrillers. I knew I'd made the right decision when I was talking to a group of older women about cozy mysteries. When I mentioned I also wrote horror, two of them actually stepped back from me.
 I write fiction, but every word of this post is fact. I think there's a cliché about truth being stranger than fiction. Let me research that…
Baker of brownies and tormenter of characters, Alice Loweecey recently celebrated her thirtieth year outside the convent. She grew up watching Hammer horror films and Scooby-Doo mysteries, which explains a whole lot. When she's not creating trouble for her sleuth Giulia Driscoll or inspiring nightmares as her alter-ego Kate Morgan, she can be found growing her own vegetables (in summer) and cooking with them (the rest of the year).
You can find Alice on:
Book Review by Bree Herron
Book 6 in a series that I have loved for years is coming out tomorrow! Wow, I can't believe Giulia is on her sixth sleuthing adventure. It is funny and engaging, light-hearted, and just plain cozy to read. So get ready to say "hold my bookmark" as you start this mystery. 
To judge a cozy by its cover, I require it to be three things; Cute (with or without animals), soft coloring, and ties into the series. This cover hit it all for me. If you have read the series then you have seen the connection from the start, if you haven't you would know the series by each cover. I love that about this series and this cover had me ready to zip off to solve the crime. 
Motherhood never looked as exciting as it does with Giulia when she is also trying to solve some mysteries. I really liked that there were really moments for her, feeling overwhelmed. No, it isn't a sob story of a mom that is stressed out, but just real and as a mom I can relate. We work hard and no I don't have ghosts asking for my help so my load is a bit lighter in some ways. But I did appreciate feeling that the author grasped the moments of motherhood and allowed us all a good smile from it. 
I haven't come across a book in this series that I haven't loved, yet. I think with the motherhood aspect in this one I was really more invested in the character and story line. I felt a stronger connection to Giulia and still found myself saying "Oh, Giulia" as I chuckled at a scene or two. This mystery had me on my toes, kept me swaying between the suspects and finally in the end feeling like it was the perfect weekend read. 
Have you read a Giulia mystery yet? 
**DISCLAIMER: I was provided an opportunity to read this book as an Advanced Reader Copy in return for a fair and honest review.
Better Than Nun Tour Giveaway.
Celebrate the release of the book with a chance to win:
(2) E-Copies Better Than Nun (A Giulia Driscoll Mystery) by Alice Loweecey
Professional Reader Affiliates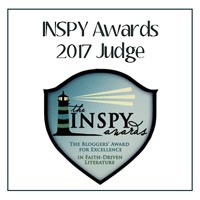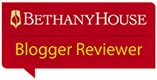 Affiliate Disclosure
I am grateful to be of service and bring you content free of charge. In order to do this, please note that when you click links and purchase items, in most (not all) cases I will receive a referral commission. Your support in purchasing through these links supplements the costs of keeping my website up and running, and is very much appreciated!