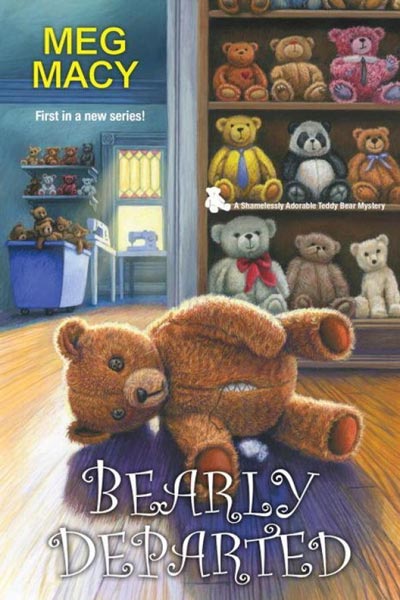 Author: Meg Macy
Publisher: Kensington
Print Length: 288 pages
Release Date: May 30, 2017
I Rate it:    
Genre: Cozy
The Silver Bear Shop and Factory might be the cutest place around, but there's nothing warm and fuzzy about murder . . .
As manager of the family teddy bear shop and factory, thirty-one-year-old Sasha Silverman leads a charmed life. Well, except for the part about being a single divorcée with a ticking biological clock in small-town Silver Hollow. And that's just kid's stuff compared to Will Taylor, the sales rep who's set on making drastic changes to the business her parents built from scratch—with or without Sasha's approval . . .
But before Will digs his claws in, someone pulls the stuffing out of his plan . . . and leaves his dead body inside the factory. Reeling from shock, Sasha's hit with more bad news—police suspect her hot-tempered Uncle Ross may have murdered him. Sasha knows her uncle would never do such a thing, and she's launching her own little investigation to expose the truth. As she tracks Will's biggest rivals and enemies for clues, Sasha can't get too comfy—or she'll become the next plaything for a killer . . .
Award-winning mystery author Meg Macy lives in Southeast Michigan, close to Ann Arbor, Chelsea, and Dexter -- the area she chose for the setting of her new "Shamelessly Adorable Teddy Bear" cozy mystery series for Kensington. She is also one-half of the writing team of D.E. Ireland for the Eliza Doolittle & Henry Higgins Mystery series; two books have been named Agatha Award finalists. Meg's first published book, Double Crossing, won the 2012 Best First Novel Spur Award from Western Writers of America. She's a graduate of Seton Hill University's Writing Popular Fiction program. Meg loves reading mysteries, historicals, and other genre fiction, and also enjoys gardening, crafts, and watercolor painting.
You can find Meg on: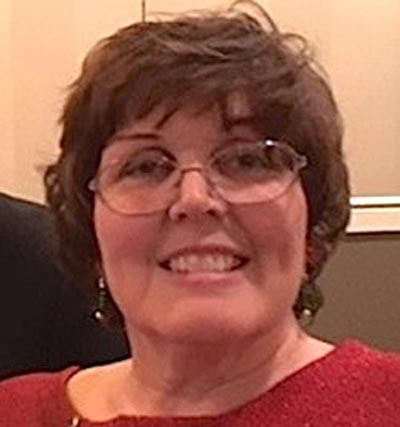 Book Review by Bree Herron
They are cute and fuzzy. Adorable and kind, who knew that teddy bears could be hosts for the perfect murder setting.
Enter Silver Hollow a town that gives me Stars Hollow feelings, with the charm that Meg Macy created. It is picturesque, with the charming shops and teddy bear factory. This is a place of dreams, and it gets a dark wake-up call with murder. The murder is a crime of passion as old as time, and yet has a snowballing effect that unleashes modern day crimes.  The murder may be the reason we started reading this mystery but it was the substance and quality of the characters that will make you stick around.
Sasha Silverman is great. She has such a passion for her family's heritage and ownership of the factory. I felt as though I stepped into this character, becoming Sasha through the novel. Her passion was self motivated, and rightly so- her uncle was accused of murder. And she couldn't let him take the fall or be blamed. Trust me the murder is just the bear, not the stuffing. The stuffing of the book explodes with a "didn't see that coming" scene and twists. I was feverishly reading, creating my mental who-done-it board.
One thing I loved, was that there were actual collector bears mentioned. The author took the time to make the factory and shop feel alive, real for the reader. She also spent time with details for the town, and characters. This is always a deal breaker for me, if an author doesn't take the time to make the story come to life vividly for me, then I struggle with loving it. That wasn't a worry with this book, each detail was a labor of love, and you are given just the right amount of suspense to want more.
Overall, one of the best First in a New Series I have been privileged to review. It will be a series to watch, with the unique town, characters and teddy bears. Trust me you will curl up and cuddle this mystery like it was your teddy bear.
There is double the chance to win below!
**DISCLAIMER: I was provided an opportunity to read this book as an Advanced Reader Copy in return for a fair and honest review.
<h2><span class="inner">Giveaway</span></h2>
Professional Reader Affiliates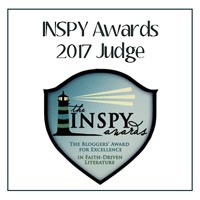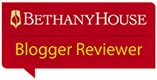 Affiliate Disclosure
I am grateful to be of service and bring you content free of charge. In order to do this, please note that when you click links and purchase items, in most (not all) cases I will receive a referral commission. Your support in purchasing through these links supplements the costs of keeping my website up and running, and is very much appreciated!