Author Spotlight – Katherine Bolger Hyde
If the cover of the book doesn't intrigue you, then the title will. A classic with a murderous twist! This debut cozy mystery by Katherine holds more than enough appeal to satisfy any reader. I thoroughly enjoyed having Katherine answer some questions and give me her thoughts. I am excited to say that even Emily, her main character gave me a chat. The interview with Emily will becoming next week.
Please join me for a great introduction to a new author for us all to love. Let me know if you are adding her book to your TBR pile.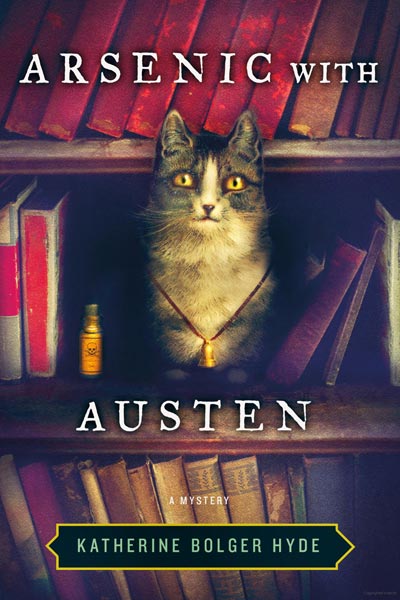 Katherine Bolger Hyde is the author of the Crime with the Classics series (the first volume, Arsenic with Austen, will release in July 2016) as well as several books for children. A lifelong lover of literature (and alliteration), Katherine has a degree in Russian literature and works as editorial director for Ancient Faith Publishing. She lives in the redwoods of Santa Cruz County, California, with her husband and the youngest of her four children. Katherine loves to sing and knit, and she dreams of one day designing and building her own storybook cottage in the woods. Katherine Bolger Hyde is not actually related to Ray Bolger, but she always wished she were (anyway, the name is pronounced the same, with a soft "g"). She was born almost in New York City in 1956 and has lived all over the US, but currently makes her home in the redwood country of California with her husband, youngest child, and two obstreperous cats. Katherine taught herself to read at age four and has rarely been without a book since. She decided at age eleven to become a writer, her initial idols being Mark Twain and Louisa May Alcott. In college she majored in Russian literature and expanded her favorites to include Dostoevsky, Tolstoy, Austen, Dickens, and many more. Katherine writes the Crime with the Classics traditional mystery series for adults as well as fantasy and picture books for children. When not writing, reading, or editing (her day job), she can usually be found singing, dancing, knitting, or drawing plans for her dream house.
To learn more about Katherine and her books visit her website at kbhyde.com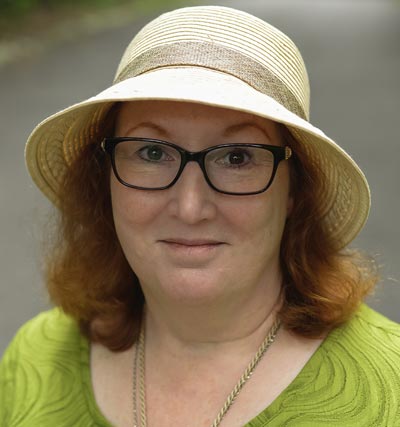 Bree
What inspired you to write Arsenic with Austen?
Katherine Bolger Hyde
I've always loved both the literary classics and traditional mysteries, and I thought it would be fun to combine them in some way. Creating a literature professor who solves mysteries by comparing real people to literary characters seemed like a good way to do that.
Bree
You're a busy lady, with all the genres you write in! How does your writing methodology change with each new piece? Do you have different inspirations for each?
Katherine Bolger Hyde
My methodology for novels is pretty much the same regardless of genre. I'm about halfway between a "plotter" and a "pantser." Picture books, on the other hand, tend to result from the inspiration of a moment, and I write them very quickly (with plenty of revision afterward). Each book has its own unique inspiration.
Bree
Emily is your female character in the new release. Tell us about her? Where do you see her journey going?
Katherine Bolger Hyde
Emily is a literature professor in Portland, widowed for two years and getting restless with her life, when she inherits an estate. She then moves to the Oregon coast and embarks on a new "career" as an amateur sleuth, as well as rekindling a new/old romance. Her journey involves the development of that romance as well as learning how to use her newfound wealth responsibly to benefit her community.
Bree
Which Doctor would be your favorite? And how is that Tardis doing?
Katherine Bolger Hyde
My favorite Doctor is Ten, David Tennant. He's a brilliant actor, and his Doctor is passionate, funny, and incredibly charismatic. Before he came along, my favorite was Tom Baker. I'll always love Tom, but he didn't have the scope in the old series that the new series allows. As for the Tardis, so far the only one I've managed is on my phone case. But I can't seem to get the dimensional stabilizer to work.
Bree
As a person with a degree in history, I am curious what drew you to a degree in Russian literature? And has that played into your writing?
Katherine Bolger Hyde
I started studying the Russian language because it was different and fascinating, and that drew me into a love for the literature as well. There's something about Russian literature that is deeper and more authentic than most. Those writers don't pull any punches. For a long time, I didn't write because I knew I could never write like Tolstoy or Dostoevsky. Now I keep them in mind as models to aspire to, although my own writing is nowhere near their level.
Bree
What is your favorite way to relax? Favorite book to unwind with?
Katherine Bolger Hyde
I often relax with a piece of knitting and a good BBC mystery show. But of course I read a lot too. My "comfort food" reading, for instance when I'm sick, is the Anne of Green Gables series. I can never get enough of L. M. Montgomery. I also reread all of Jane Austen's novels, usually about once a year.
Bree
What is next for your author journey?
Katherine Bolger Hyde
I hope the Crime with the Classics series will continue for some time, as I'm having fun with it and have a lot of classic authors yet to explore. But I also have an idea for a different cozy series, as well as ideas for some more serious standalones, and I have a couple of previous novels I still hope to get published.
Professional Reader Affiliates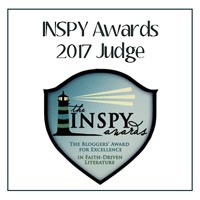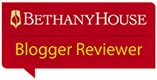 Affiliate Disclosure
I am grateful to be of service and bring you content free of charge. In order to do this, please note that when you click links and purchase items, in most (not all) cases I will receive a referral commission. Your support in purchasing through these links supplements the costs of keeping my website up and running, and is very much appreciated!