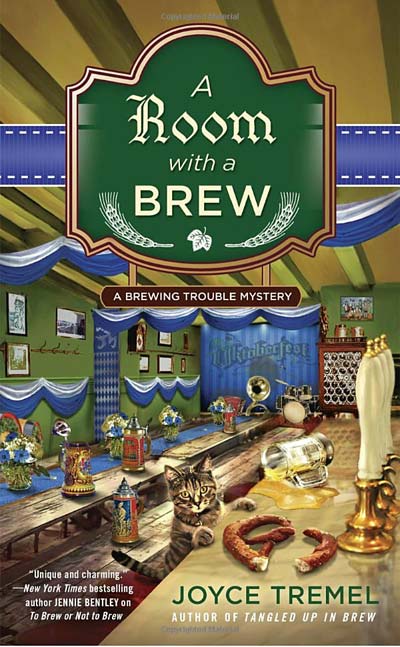 Author: Joyce Tremel
Publisher: Berkley Prime Crime
Print Length: 284 pages
Release Date: October 3, 2017
I Rate it:    
Genre: Cozy
Disaster is on tap in this all-new mystery from the author of Tangled Up in Brew.
It's Oktoberfest in Pittsburgh, and brewpub owner Maxine "Max" O'Hara is prepping for a busy month at the Allegheny Brew House. To create the perfect atmosphere for the boozy celebration, Max hires an oompah band. But when one of the members from the band turns up dead, it's up to Max to solve the murder before the festivities are ruined.
Adding to the brewing trouble, Candy, Max's friend, is acting suspicious… Secrets from her past are fermenting under the surface, and Max must uncover the truth to prove her friend's innocence. To make matters worse, Jake's snooty ex-fiancée shows up in town for an art gallery opening, and she'll be nothing but a barrel of trouble for Max.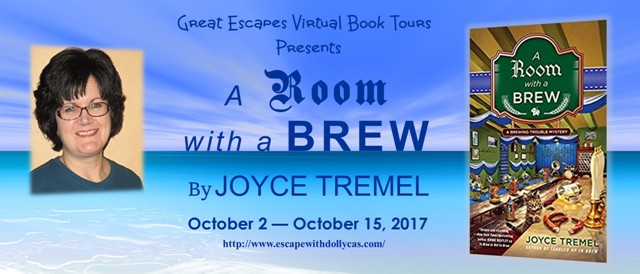 Joyce Tremel was a police secretary for ten years and more than once envisioned the demise of certain co-workers, but settled on writing as a way to keep herself out of jail. She is a native Pittsburgher and lives in a suburb of the city with her husband and a spoiled cat.
Her debut mystery, To Brew Or Not To Brew has been nominated for the 2015 Reviewers' Choice award for best amateur sleuth by RT Book Reviews. The second book in the series, Tangled Up In Brew is scheduled for release in October 2016.
You can find Joyce on:
JoyceTremel.com
Facebook
Twitter
GoodReads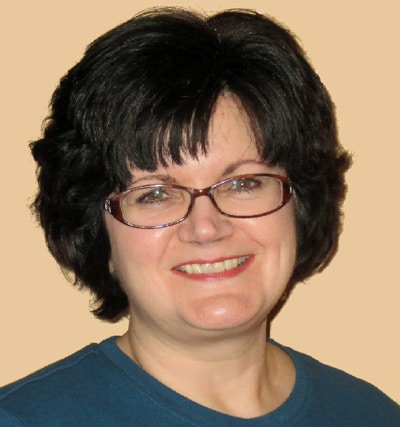 Book Review by Bree Herron
What better way is there to enjoy a good brew than within a book? I have been loving this series from the beginning and it is never a question on if I am reading the latest by Joyce just a matter of when. Max and the gang are old friends to me by now and it was a neat experience to really understand Oktoberfest, even with a murder.
I adore Max. She is one of those characters that you like instantly, and then just continues to grow on the reader. Her main squeeze Jake is certainly a keeper in my opinion and I am happy to see things progressing for them. They make my heart melt, and I just might be looking for my own Jake.
Candy has certainly become a big character in this story. She was well worth reading more about,and has lived an interesting life that readers may find interesting. I know I did.
My stomach drives me through this series often, I love the mystery but the food is always yummy to read and then try out. I have never been disappointed in the food. I felt as though Candy's side story was a nice touch to this book, it added a bit more substance to the story and it tied in perfectly to the murder and mystery in this book. Many other readers will probably find it to be as enjoyable as I did and it makes me wonder if there could be a spin off of Candy's past life.
Oktoberfest is new to me. Okay, I saw the drinking movies but let's be honest Oktoberfest is more than a college flick filled with competition drinking.  Joyce Tremel gives some good background but also heightened my curiosity on the subject. I know now thanks to the book, that it really doesn't just happen in October and black, orange or yellow aren't the traditional colors for the event. I felt as though Joyce involved the details to the celebration in a manner that made me think "this is way cooler than I knew" and I felt that without these little details the book wouldn't have been a hit to me.
When the Brew gets warm Max is on the scene, and I have enjoyed three books of her sleuthing and unique business. There was plenty of mystery to keep my sleuthing heart happy and food to keep my hungry stomach grumbling. I am eager to try the turkey with cranberry chutney sandwich. As always, I am left with happy memories of crime solving with Max. This is a series that cozy readers can really engage with and feel devoted to from the start.
I am a fan of this unique series, have you read Joyce's other books in the series? Don't worry if you haven't I would love to hear about what draws you to the mystery section in a store and you can enter for a chance to win this book!
**DISCLAIMER: I was provided an opportunity to read this book as an Advanced Reader Copy in return for a fair and honest review.
<h2><span class="inner">Giveaway</span></h2>
Cheers to a new book! Let's celebrate by having a giveaway, 3 people can win a copy of A Room with a Brew. Doesn't that just make you see the glass as half full? ENTER HERE
Professional Reader Affiliates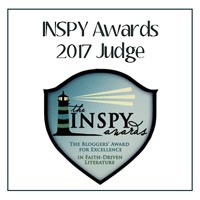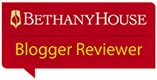 Affiliate Disclosure
I am grateful to be of service and bring you content free of charge. In order to do this, please note that when you click links and purchase items, in most (not all) cases I will receive a referral commission. Your support in purchasing through these links supplements the costs of keeping my website up and running, and is very much appreciated!