A Perfect Manhattan Murder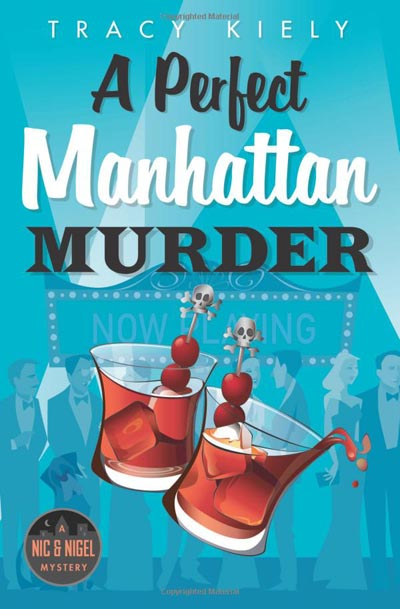 Author: Tracy Kiely
Publisher: Midnight Ink
Print Length: 240 pages
Release Date: May 8, 2017
I Rate it:    
Genre: Cozy
Thrilled that their playwright friend's Broadway debut was a rousing success, Nic and Nigel are trying to enjoy the A-list after-party with their pal Harper. Unfortunately, all the champagne and repartee in the world aren't enough to overlook the churlish behavior of Harper's theater-critic husband, Dan. Nic is shocked the next morning when she learns that Dan's been murdered. Nigel thinks the world may be a better place without him.
Still, Harper is their friend and they're intent on helping her any way they can. Invigorated by the thrill of the hunt and fortified by a flood of cocktails, catching the killer becomes the Martinis' top priority . . . with their behemoth Bullmastiff Skippy along for the ride.
Includes cocktail recipes!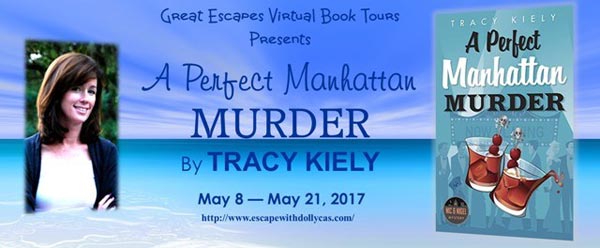 Tracy Kiely is a self-proclaimed Anglophile (a fact which distresses certain members of her Irish Catholic family). She grew up reading Jane Austen, Agatha Christie, and watching Hitchcock movies. She fell in love with Austen's wit, Christie's clever plots, and Hitchcock's recurrent theme of "the average man caught in extraordinary circumstances."
After spending years of trying to find a proper job that would enable her to use her skills garnered as an English major, she decided to write a book. It would, of course, have to be a mystery; it would have to be funny; and it would have to feature an average person caught up in extraordinary circumstances. She began to wonder how the characters in Pride and Prejudice might fit into a mystery. What, if after years of living with unbearably rude and condescending behavior, old Mrs. Jenkins up and strangled Lady Catherine? What if Charlotte snapped one day and poisoned Mr. Collins' toast and jam? Skip ahead several years, and several different plot ideas, and you have her first mystery Murder at Longbourn.
While she does not claim to be Jane Austen, Agatha Christie, or Hitchcock (one big reason being that they're all dead), she has tried to combine the elements of all three in her books.
You can find Tracy on: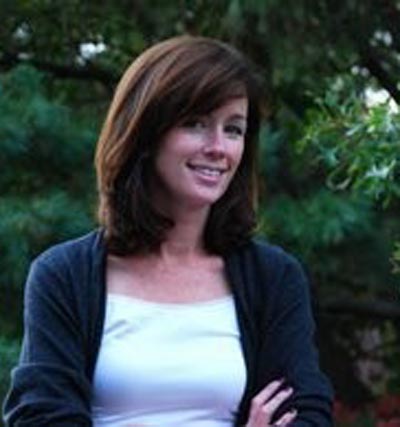 Book Review by Bree Herron
I want to be a pet to Nigel and Nic. Hear me out, they are the coolest duo I have read this year, with their banter that makes you laugh till you cry, their dog/pony and the knack to solve a mystery. Seriously, even being a fly on the wall in their home would be wonderful!
Now I will say for my PG/G friends there is some foul language but not the type that will make you blush beyond belief. More of just the PG-13 style. Okay, now that the warning is out, I can dive right in. I was drawn into the story within the first suggestive line, it was hilarious! Seriously, Nigel stole my heart in this book, Nic has a great guy. His banter and charm is unparalleled in the cozy world, in fact I award him best male sleuth 2017. Nigel has this way of when the conversations are feeling a bit dry for his liking, he pops in with a comment that instantly brings a smile. Nic, darling you are one lucky lady. Smart and a former real detective! I was happy to follow along, you have an eye for details and information that others were missing. Nic is going to be a tough female sleuth to top now. She is so well written that I felt like I was watching her versus reading.
This entire book was impossible to put down, thankfully I had it downloaded on every device known to man in order to read it. Seriously, I love most of the books I review but this book was magical. It just held the best character interaction that I have read in years, it flowed and it had humor just where it was needed. I NEED to read more! Now off to mourn finishing this fine book.
Oh, and if you are curious about that line that hooked me, here it is in all it's cheeky glory. Happy Reading!
Please join the conversation and comment below. Have you read… If so what did you think/like?
**DISCLAIMER: I was provided an opportunity to read this book as an Advanced Reader Copy in return for a fair and honest review.
<h2><span class="inner">Giveaway</span></h2>
Professional Reader Affiliates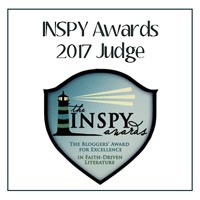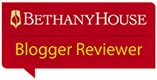 Affiliate Disclosure
I am grateful to be of service and bring you content free of charge. In order to do this, please note that when you click links and purchase items, in most (not all) cases I will receive a referral commission. Your support in purchasing through these links supplements the costs of keeping my website up and running, and is very much appreciated!